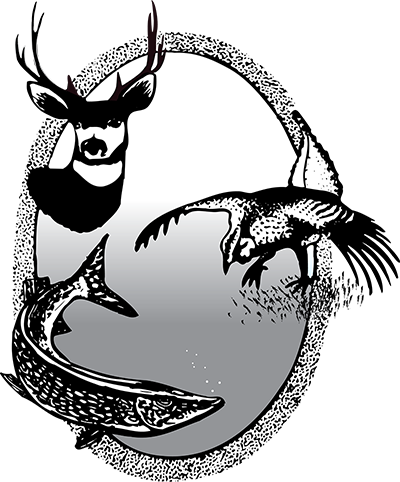 North Dakota Game and Fish Department officials figured that if 3 percent of bowhunters shot a deer during the state's first archery season in 1954, then the season would be considered a success.
The 3 percent bar was based on information collected from other states that had already conducted archery seasons.
That season, which ran October 9 through October 24, about 1,120 licenses were sold to bowhunters and fewer than 110 deer were shot.
Yet, it was figured that 9.5 percent of hunters were successful, easily eclipsing the 3 percent mark.
"Therefore, the first season of this type conducted in this state was considered very satisfactory," reported the June 1955 issue of North Dakota OUTDOORS. "Although most of the deer killed were taken in the eastern part of the state, due to most of the hunters being located there, both mule and white-tailed deer were taken throughout the state."
It was argued in some circles at the time that a bowhunting season would negatively influence the state's deer population.
"The small number of deer killed shows that these seasons can be conducted each year without cutting into the deer populations in any way," according to the June 1955 issue of NDO. "Therefore, it appears that the bow-and-arrow hunters of North Dakota will be able to enjoy seasons on deer fairly regularly from now on."
And they have. Like the development in the bowhunting equipment industry, the number of archers pursuing deer in North Dakota today has, not surprisingly, grown considerably in six-plus decades.
According to Game and Fish Department records, more than 28,000 archery licenses in total were sold to resident and nonresident hunters in 2017. Hunter success was about 38 percent.
Back to the early years, bowhunter license numbers by 1960 had more than doubled. The number of days open to bowhunting had also more than tripled.
According to bowhunter survey information gathered by Game and Fish officials at the time, the 219 archers who harvested a deer in 1960 hunted an average of 6.4 days.
Some hunters spent a lot more time in the field. "The champion of persistence was a fellow who reported going afield with his bow and arrow every day of the season, for 52 days," reported the August 1961 issue of NDO. "Here is one fellow who enjoyed a full season of bowhunting. Not too far behind him were three others who hunted 45, 42 and 40 days apiece. Not many sportsmen can devote that much time to their favorite sports. However, if they could, few would have that kind of patience."