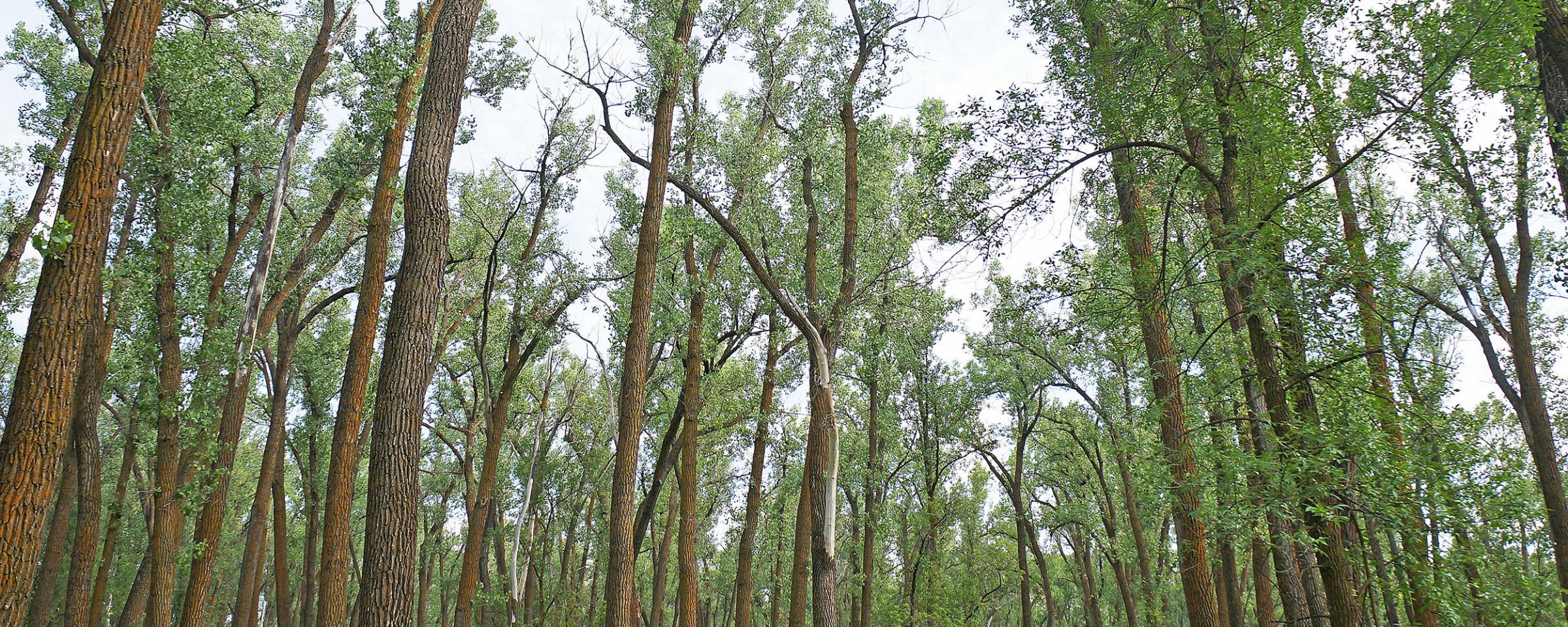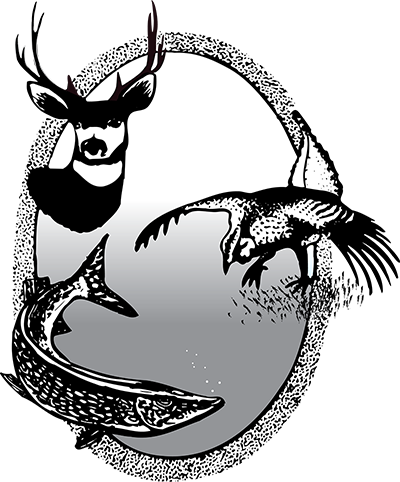 Rebecca Dura remembers her first hunting trip with startling clarity. The upland game and waterfowl hunter grew up in a hunting family, raised by a mother who curled up with the dogs at her own mother's feet between retrieves, and a father who taught his girls about duck anatomy as they cleaned the birds. But she never picked up a shotgun until she was an adult, because her father feared that the recoil would overpower her slight frame.
So when her future husband mentioned he was going duck hunting, she was curious and asked to join the hunting party. Dura wouldn't take a shot with her grandmother's shotgun until the next year. But her first hunting trip is etched into her senses all the same.
"It was one of those really bright, clear October days, very cold in the morning," said Dura, pulling the memory out of the air like it happened yesterday. "It was very still. They started off into the cattails and I just kind of crouched there. And I kept hearing planes above me, but I couldn't see any planes. I finally realized I was hearing teal come in overhead and I was hearing the wind in their wings. And I still love that about hunting – sitting there on a real quiet day, you can hear them coming."
Decades later, that silence still brings her back. "It's amazing how quiet it can be," she said. "Most of the time there's just so much background noise that it's hard to realize that is not silent."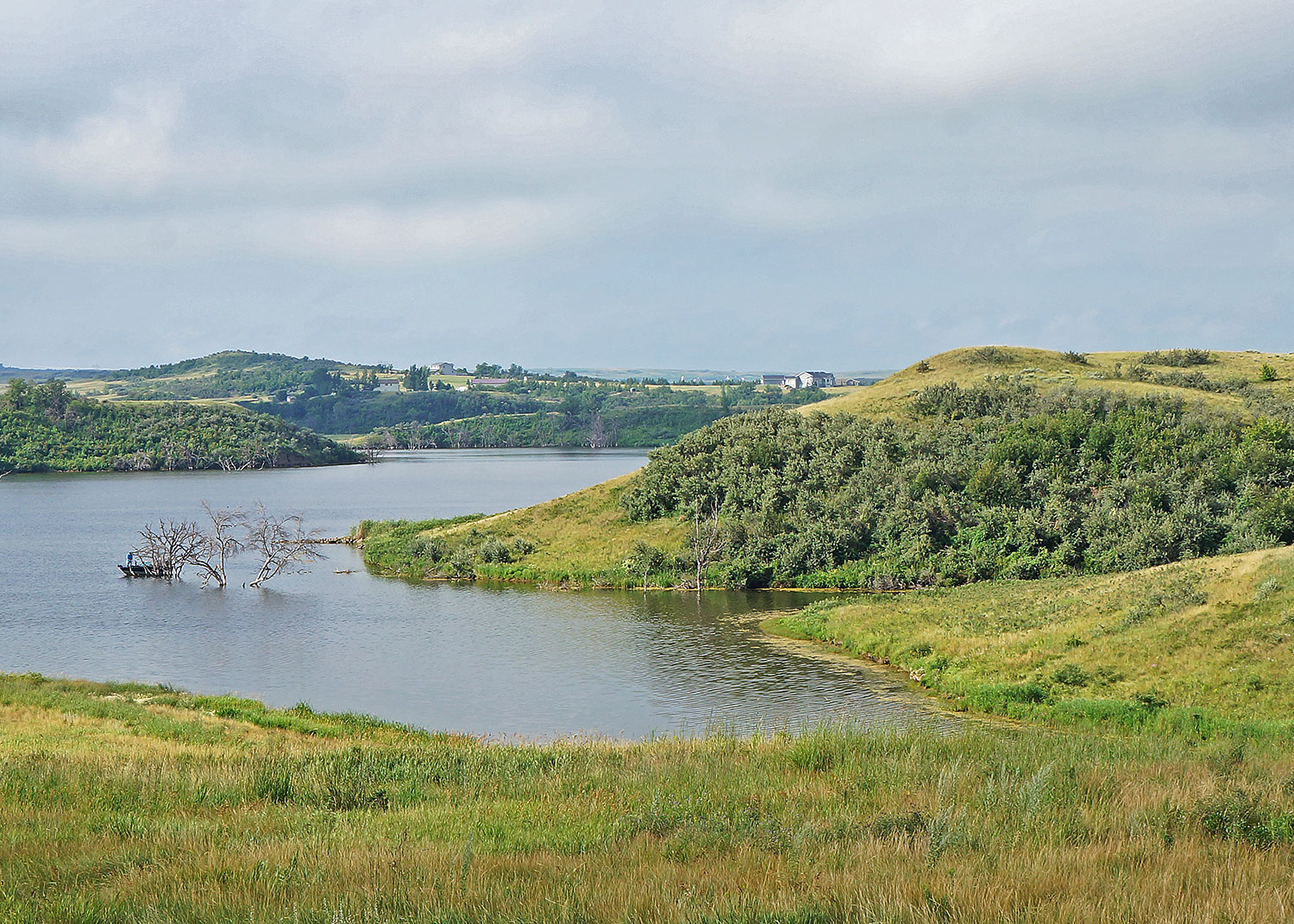 Harmon Lake located 8 miles north of Mandan in Morton County.
The silence is part of the attraction for bowhunter Marty Egeland too. "Part of the reason I like bowhunting is it's so quiet out there," Egeland said. "With rifle hunting, it can be just pandemonium. Sometimes it seems like there's people in orange everywhere."
Egeland says he's learned to appreciate the stillness the more he hunts. "A young hunter wants to get a lot of shooting in," he said. "At this point, I just enjoy going out. It's kind of calming. It's relaxing. If I just want to get away from life a little bit and not worry about the list of things I have to do, I just sit in the tree in peace and solitude and just watch the squirrels."
Egeland and Dura might not know it, but they're practicing mindfulness – the art of using your senses to pay attention to the present moment.
And they're not alone. Most hunters and anglers are skilled at monitoring their environment. Hunting the wind, noting fish feeding habits and insect activity, tracking game, and making yourself still and alert to every sound all demonstrate sensory awareness. Using your senses outdoors benefits your health and well-being in ways that go well beyond the fish and game you take home.
"We all know how good being in nature can make us feel," wrote Dr. Qing Li in the introduction to his book, "Forest Bathing." "We have known it for millennia. The sounds of the forest, the scent of the trees, the sunlight playing through the leaves, the fresh, clean air – these things give us a sense of comfort. They ease our stress and worry, help us to relax and think more clearly. Being in nature can restore our mood, give us back our energy and vitality, refresh and rejuvenate us. We know this deep in our bones. It is like an intuition, or an instinct, a feeling that is sometimes hard to describe."
Science is just beginning to understand and quantify what humans have instinctively known for thousands of years – that time spent in nature makes us feel good, both physically and emotionally. In Norway, Sweden and Denmark, locals embrace friluftsliv, or "free air life," hiking, jogging and dining outdoors, commuting on foot in the summer and on skis in the winter and camping pretty much wherever they please.
In Japan, residents head to the forests to practice shinrin-yoku, hikes so immersive the practice is called "forest bathing," a form of recreation that's spread to Korea, Finland and the Pacific Northwest.
For the Native Americans of the Great Plains, including those who have lived for centuries on the land that would become North Dakota, a deep respect for the natural world and its cycles wasn't just a philosophy – it guided hunts, ceremonies and every facet of day-to-day life.
Studies have shown that immersing yourself in nature reduces stress hormones and soothes the nervous system. It lowers blood pressure and cholesterol and helps you sleep better. Spending time outdoors can increase cardiovascular health (and muscle endurance when walking and carrying gear are involved), and strengthen the immune system. Being in nature has been shown to improve emotional outlook and increase energy and focus, providing some relief for those suffering from mood disorders like depression and anxiety.
This explains why we still enjoy fishing, even on days when the fish aren't biting. It's why a day of hunting rarely feels wasted, even if that coveted buck never appears. It also means that the next time someone gives you grief about spending too much time hunting or fishing, you can smile and cite scientific data to show them that you're actually improving your health, while feeding yourself and your family, refining your skills and having a good time.
But how do we get those same physical and emotional benefits when hunting season is over? How do we get our minds back to that calm place when the boat's been winterized but the ice won't hold an icehouse yet? How do we connect with nature in the off-season? How do we push the obligations and to-do lists out of our minds and find new ways to appreciate the natural world around us?
That's what I went to Harmon Lake near Mandan to find out. When I'm outdoors, I'm always doing something – fishing, hiking, camping. There is always a task to perform and data to monitor – hooks to bait, tents to set up, and devices and apps that tell me exactly how fast I'm going, how many miles of trail I've traveled and how many calories I'm burning as I go.
Could I really be still in nature and without a task to complete? I honestly wasn't so sure. But I showed up for the "Think Outside" workshop at Harmon Lake to try.
The half-day event in mid-July was part of a Humanities North Dakota series designed to help people get outdoors and see the state's most unique landscapes with fresh eyes by combining an activity (like cycling, canoeing, kayaking or hiking) with a casual discussion about books and poems that encourage us to pay closer attention to the world around us. We were originally supposed to paddle the Missouri River at Cross Ranch State Park, but high water levels moved us to Harmon Lake at the last moment. That's where I joined a diverse crew of hikers, mountain bikers, birders and anglers. We gathered around two picnic tables on a foggy morning to figure out how selections from two books (Annie Dillard's "Pilgrim at Tinker's Creek" and Joe Wilkins' "When We Were Birds," if you're curious) might help us learn to see our surroundings in a new way.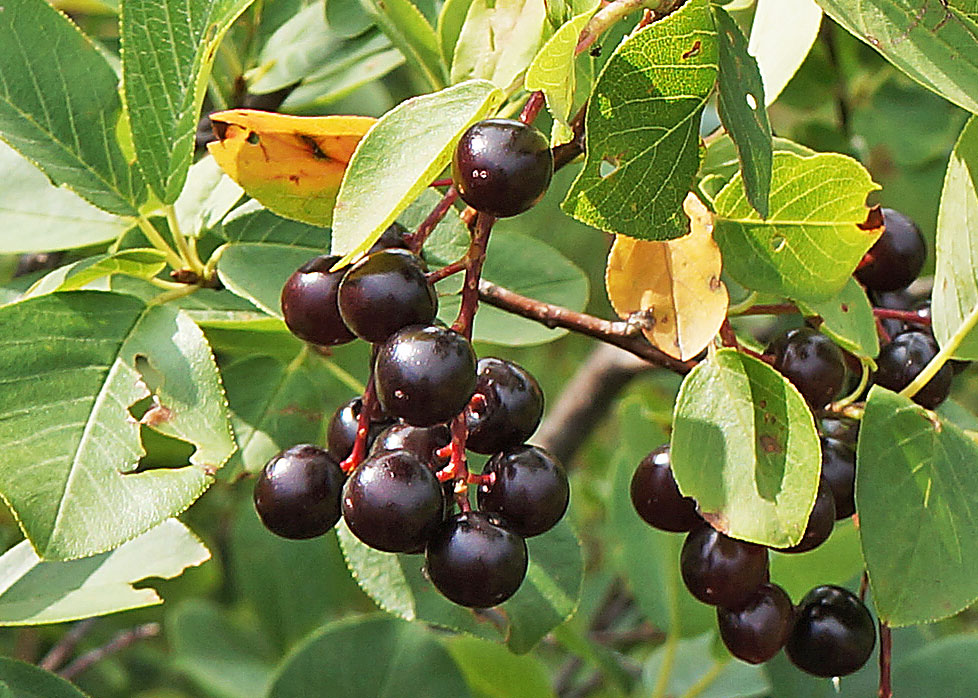 Chokecherries
Dillard's gentle, conversational, Pulitzer Prize-winning book details everything she sees during walks through Virginia's Roanoke Valley – the changing seasons, smooth and graceful water turtles, the tiny organisms in the water she observes under a microscope. She sees not just with her eyes, but with all of her senses, noticing and exalting both the mundane and the extraordinary.
Her intense curiosity and keen attention to detail remind me of one of my favorite poets, Mary Oliver, another nature lover who writes about ordinary moments in the natural world – a flock of geese flying overhead, the habits of a beloved dog – with quiet simplicity. They both create poems and stories by ordinary people for ordinary people, folks who find meaning and wonder in places others miss.
Wilkins' snapshots of day-to-day moments and familiar places – telling stories to sleepy children, the sight of yellow eyes along a fenceline, the concrete sprawl of modern cities – encourage us to pay attention to the tiny details of everyday life. This, according to Tayo Basquiat, the North Dakota-born backpacker and trail runner who hosted the "Think Outside" events, is the whole point.
"Poets pay attention well and can heighten our senses and arouse our emotions, even if the poem as a whole is not understood or prompts a host of different interpretations," Basquiat said. "For me, all the events this summer were about giving people the time, place, means and invitation to pay attention."
The events Basquiat hosted showed participants a variety of terrain, from the Pembina Gorge near the Canadian border to the quiet forests of Fort Ransom State Park near Lisbon. The way they moved through each environment varied too.
My leisurely paddle on Harmon Lake was considerably less strenuous than biking 82 miles back and forth along the Lewis and Clark Trail between Bismarck and Washburn, mirroring the explorers' route along the mighty Missouri River, or hiking to rugged and remote reaches of the Maah Daah Hey Trail near where Theodore Roosevelt once made his home in the badlands. These are places that are featured in history books, but often overlooked by those who live nearby. It's so easy to take the landscapes closest to us for granted, to miss what's right before our eyes. When you assume that you know a place, that it has nothing left to teach you, it's harder to pay attention.
As the fog cleared and I paddled out into Harmon Lake (a body of water I'd initially dismissed as pretty but not terribly inspiring – and not a particularly challenging place to canoe or kayak), I was surprised to discover that I was, in fact, paying attention. When you've spent a few minutes thinking about using your senses or comparing a poem about birds with one about the noises and smells of modern city life, even the most humble outdoor setting seems a whole lot more interesting. There was much more to experience here than I initially assumed.
My friend JoRelle was seated behind me, eager and a little apprehensive about her first tandem kayak excursion, so for a long while we concentrated on the rhythm of the waves and the soft splash of our paddles as we found our groove. My feet were soaked and the wind made tiny whitecaps appear, forcing us to recalibrate and head for calmer waters. (So much for an easy paddle.) There we broke the comfortable silence to remark on the spots where the lake was shallow and clear and the places where it was cool and deep, to wonder at an unfamiliar bird song and to quietly watch the reeds rustling in the wind. Cyclists whizzed around the lakeside trails, popping in and out of view, while turtles sunned themselves on the rocks, looking lazy and content.
I took my challenge to the next level at nearby Cross Ranch State Park, setting out not to hike, but to just to sit for a while at various points and see what happened. The trails appeared empty, but they were bursting with life.
The leaves of the towering cottonwoods rustled and dozens of butterflies darted overhead. I noticed the soft fluff bursting from milkweed pods and smooth, red-violet berries growing along the trail. While pondering the splintered husk of a tree, I looked up to meet the watchful eyes of a doe. She turned and bounded off into the woods before I even had a chance to exhale. I heard more meadowlarks in a few hours than I had in my entire life.
I turned a corner and ran my fingers through native prairie grasses. I could smell water before I saw the placid Missouri River shimmering pale pink and violet in the evening light. I nodded to fishermen on the bank, some solo, others in clusters, all of us together, yet comfortably alone. The eddies at the water's edge swirled, but we were still. The world was quiet. They were technically fishing, and I was ostensibly hiking, but this was mindfulness at work, meditation masquerading as recreation.
There's nothing wrong with that, according to park ranger Char Binstock, who oversees operations at Cross Ranch State Park. "When you go outdoors with a goal, you also feel the sense of accomplishment in addition to enjoying nature," she said. "I know that if I spot a rare bird or hike through the backcountry trails at Cross Ranch State Park, I feel accomplished in addition to the added bonus of catching rays and exercising."
So take up hiking or birdwatching – neither require any special equipment to start. Head outside with a wildlife guide and study the plants and animals that live in the state. Sit on the dock (or the porch or a park bench) with a book by or about naturalists, conservationists and observers of the natural world. (Start with the authors discussed earlier, or try classics by Ralph Waldo Emerson, Henry David Thoreau or John Muir.) Go mountain biking. Pack up the kids and go camping.
You can even try geocaching, discovering hidden treasures (usually trinkets and coins) hidden in public spaces. GPS coordinates direct you to the caches, but you might need your game tracking skills to actually find the prize. (I tried it at Cross Ranch State Park and had to enlist the help of Mandan brothers Hunter Hammer and Carter Hammer, ages 12 and 13 respectively, since my tracking skills were sorely lacking.)
Branch out and visit new places. "Set up a challenge for yourself to visit every one of North Dakota's state parks one summer, or all the places on North Dakota's extraordinary places list, or go to a wildlife refuge or management area in the state," suggested Basquiat.
Don't neglect city parks, wetlands or quiet gravel roads close to home, either. "Wildness is something that is cultivated or practiced in lots of different places, some right in the heart of urban areas or on ranches," Basquiat added.
Once you've given a place your attention, it's hard not to care about it. "People love and offer care most readily to the people and places they know," explained Basquiat. "If you've never been to the Pembina Gorge or Elkhorn Ranch or Fort Ransom, it's not on your radar as a place to care about … but if you hike the Maah Daah Hey Trail, the place leaves a mark on you. You've been there and maybe have an interest in making sure you can return, that others can have those experiences, and, in the end, making sure those places are available and cared for."
Using our senses in nature offers an incredible range of health benefits to any person willing to slow down and pay attention. But paying attention can also help preserve North Dakota's wild places, so that same privilege is available to future generations.
And that's something that benefits us all.
ALICIA UNDERLEE NELSON, West Fargo, is a freelance writer who also blogs about outdoor recreation, travel and food in North Dakota and beyond at prairiestylefile.com.
---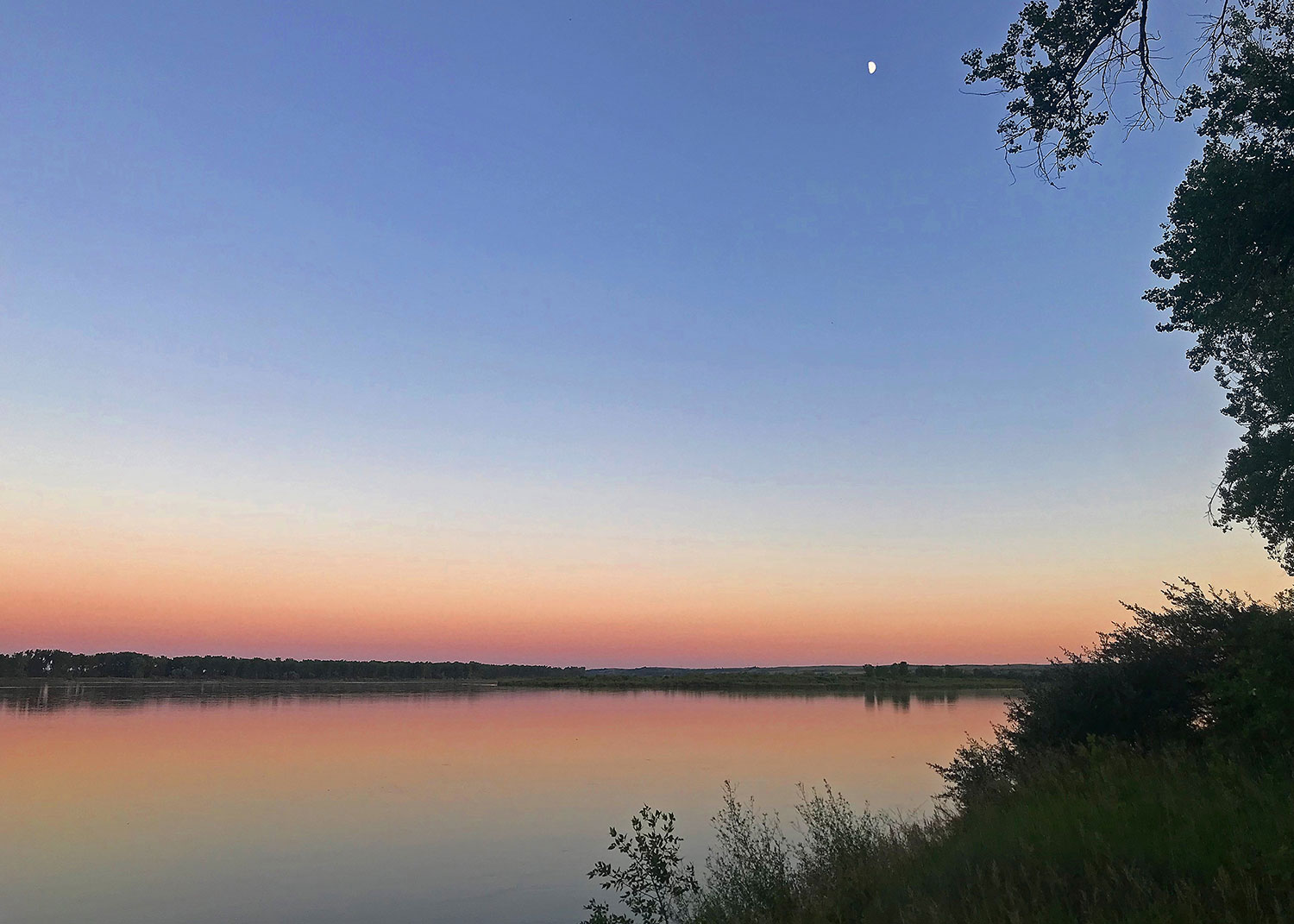 Appreciation of nature by hunters and anglers isn't a new concept, of course, and here in North Dakota, the writings of Theodore Roosevelt are a good example of that philosophy well back into 1800s.
In the early 1900s, the Game and Fish Board of Control, the predecessor to what would become the North Dakota Game and Fish Department, included this segment in its annual report to the governor in 1910, at a time when most of the big game species had disappeared from the state, and leaders were struggling with how to address rapidly declining populations of other wildlife species.
A Philosophy of Hunting from 1910
"There is charm for the civilized man in an escape from the orderly and more or less luxurious surroundings of his everyday life to spend a few days near to Nature in field or forest or mash; there is fascination in claiming as his own, by virtue of his skill with rod or trap or gun, the wild creatures. … But if he is a true sportsman it is not necessary, nor even conceivable, that he will make his hunting, fishing or trapping trip a slaughter of bird and beast and fish for the mere pleasure of killing. The pleasure is in the chase, in matching human skill and reason against the instinct and cunning of the wild creatures, not in the dealing of death. It is possible to enjoy an outing in primitive surroundings without taking the life of furry, feathery or finny creatures.
"Aside from the pleasure of the sport with rod and gun, there is much benefit in the outdoor life, in the relaxation from the cares of a humdrum life, in the healthy exercise, pure air, and wholesome food. It would be a calamity to the race if hunting and fishing were to be abolished or lost to mankind through the total disappearance of game and fish. For the sake of the future generations, as well as that we ourselves may enjoy the fruits of the earth, the wild creatures must be saved.
"Think Outside" events for 2019 are currently in the planning stages. Information and event details can be found at humanitiesnd.org.