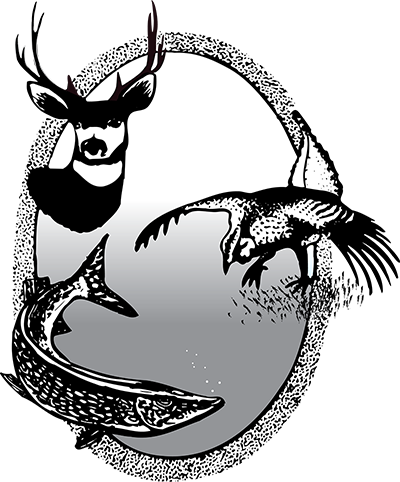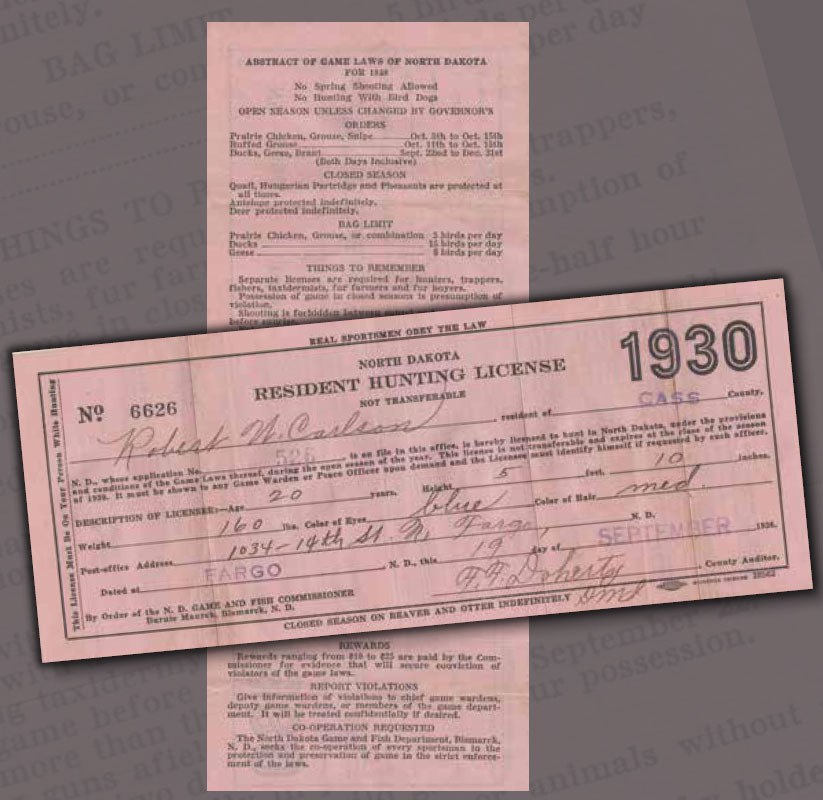 This dated resident hunting license was found stored in a white envelope between pages 3-4 of the September 1931 issue of North Dakota OUTDOORS.
While the who and why the nearly 90-year-old hunting license was slid between those pages will likely remain a whodunit, what's interesting is the year – 1930 – the license was issued to Robert Carlson of Fargo.
In 1929, state legislators passed a law for a game and fish commissioner to take over the duties of a five-member Game and Fish Board of Control and move the operation to Bismarck.
The move, made to better conserve the state's wildlife resources, was approved by voters in June 1930, marking the beginning of the Game and Fish Department as we know it today.
So, what we have here is a resident hunting license issued the year the North Dakota Game and Fish Department officially came into being.
In those nearly 90 years, times have certainly changed. And you really don't have to look much further than the backside of this 1930 hunting license which reveals:
No spring shooting allowed.
No hunting with dogs.
Quail, Hungarian partridge and pheasants are protected at all times.
Antelope protected indefinitely.
Deer protected indefinitely.
Prairie chickens, grouse, or combination bag limit is five birds per day.
Not permitted to place prairie chickens or grouse in cold storage.
Penalties for:
Having over two days' bag limit in your possession.
Having ducks, geese and brant in possession or in storage, unless holder has a license.
Shooting wild game from a moving boat or from a boat in open water.
Using artificial blinds.
Impersonating game wardens
In closing:
"The North Dakota Game and Fish Department, Bismarck, N.D., seeks the cooperation of every sportsman in the protection and preservation of game in the strict enforcement of the laws."
Nearly 90 years later, that certainly remains the same.