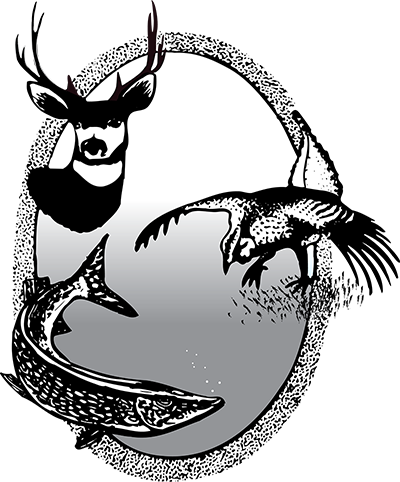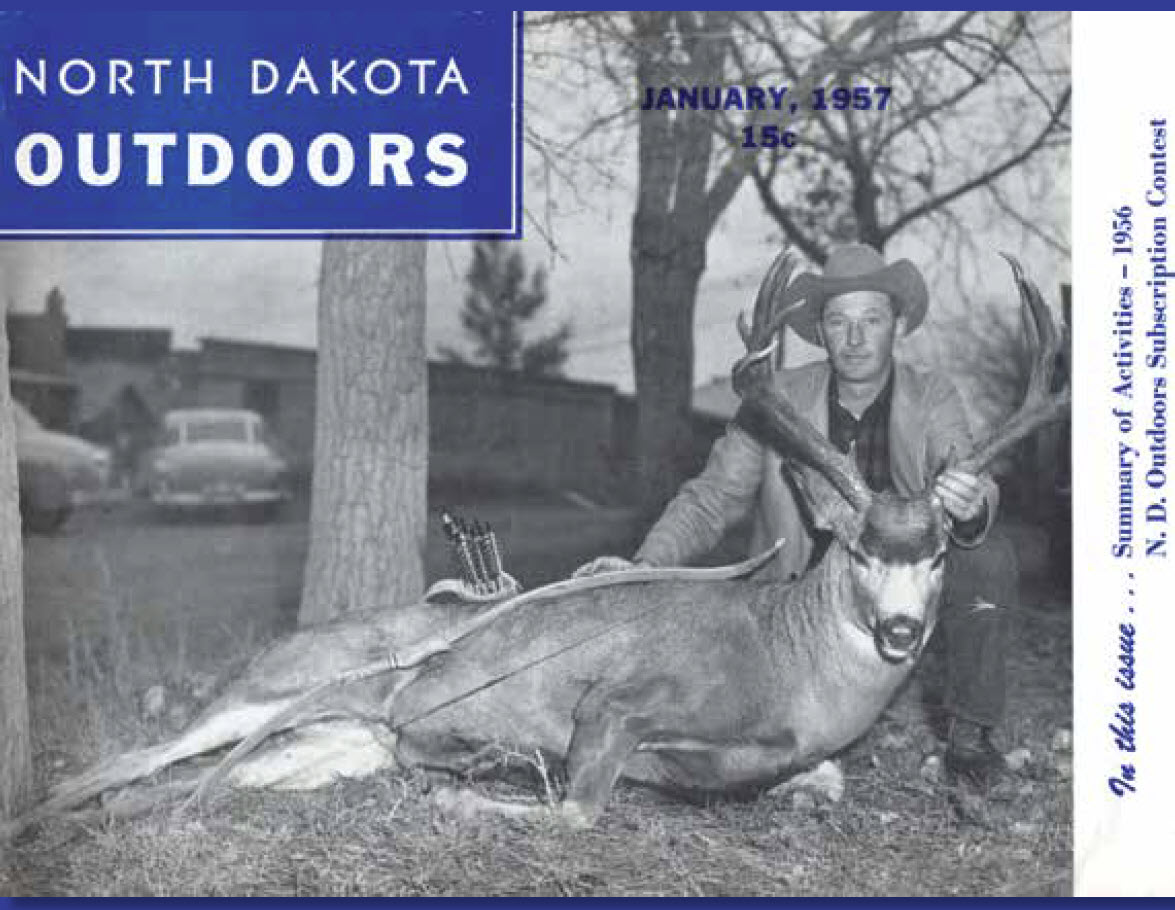 This exceptionally fine mule deer was taken by Ray "Bud" Mitten of Watford City. Ray took the animal with the bow shown. The deer weighed 258 pounds field dressed.
When we take a look back, no matter the year, really, deer hunting stories like this one published in the January 1957 issue of North Dakota OUTDOORS are common.
This hunting tale is from the 1956 deer hunting season. That year, the Game and Fish Department made available about 39,000 licenses to hunters.
Another deer season has come and gone, and the big guns once more silenced and put in the rack, while the super brains may dominate the timbered lands for another year.
Our story begins at noon on November 9, 1956, with a hunting party of 31 sportsmen from 11 different towns and cities hunting 7 miles southeast of Washburn.
Before the hunt, the traditional instructions were given as is customary in this camp. The map of the layout was displayed, and a numbered spot assigned to each hunter so that all hunters are intact at all times. Hunting in this fashion every hunter shoots his own deer, thus the novelty of the sport is equally shared by all and tends to bind the ties of true sportsmanship closer together.
While on the stand, the ever-mounting anxiety and the test of waiting for the time to begin shooting can only be divulged by a true sportsman. After the firing began, it was not long and it was all over with. Only a few scattered shots were fired after 3 o'clock. At 4 o'clock, two truck loads of deer were unloaded at the camp and the count revealed 31 deer.
If there ever was a more sorrowful looking group of sportsmen, I have yet to see them. As they gazed over the deer they realized that their hunt was finished for another year, and it all happened in three short hours. Making the situation all the worse were the distant sounds of other hunters' gun ringing in our ears. Every shot seemed to sink us deeper into our gloom … and therefore resolved unanimously that this deer season was too short – yes indeed, much too short.