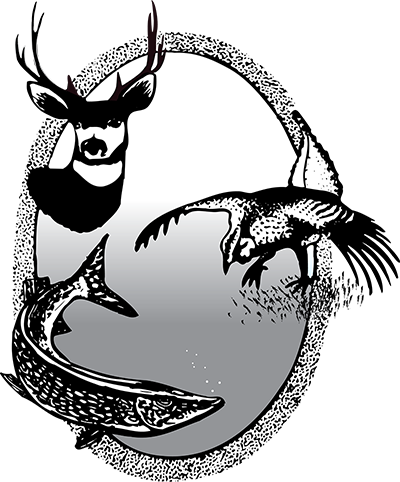 The weather, a constant force on the Northern Plains no matter the season, and a daily conversation starter for those who live here, is a topic scattered throughout this issue of North Dakota OUTDOORS.
In the ice fishing feature, Greg Power, Game and Fish Department fisheries chief, talks about how many of our newer fishing waters that dot the rural landscape were down 6-8 feet from their highs after losing water the last three or four years.
This led to winterkill on about 20 marginal waters last winter, a number that possibly could have been much worse in 2020 if things didn't change.
And they did … in a big way.
It started with winter snows, followed by decent runoff, an especially wet summer and, for much of North Dakota, a record-wet September and possibly the wettest fall on record before all is said and done.
This is good news for our fisheries, migrating birds and other critters, but that's not my entire concern.
With the arrival of deer season – that celebrated time of year for many, no matter their age – thousands of orange-clad hunters will cover much of North Dakota's rural landscape looking to put venison into freezers.
While I understand the enormity of the deer season in North Dakota, I encourage all hunters to take a step back and consider the saturated landscape and those people, farmers and ranchers, who are under considerable stress while having to deal with the adverse conditions on a daily basis.
Bob Timian, Game and Fish enforcement division chief, also addresses this topic in this issue of NDO. He makes a good point in the fact that there remains a lot of standing crops on the landscape and farmers could be moving harvesting equipment to finally get their crops off. Hunters need to be mindful of this and give producers all the room they need on rural backroads.
While conditions may improve from the time of this writing to the first week of the deer season, I suspect that section line trails and unimproved roads could still be wet, if not frozen, and hunters need to be aware of this.
Please respect North Dakota's rural landscape. If travel looks difficult and the end result is tearing things up or getting stuck, we encourage hunters to turn around and go elsewhere.
North Dakota has a strong hunting heritage and we want that respected feeling to continue. Of greatest importance this deer gun season, be safe, know your target and enjoy what is one of the best times of year in North Dakota's great outdoors.