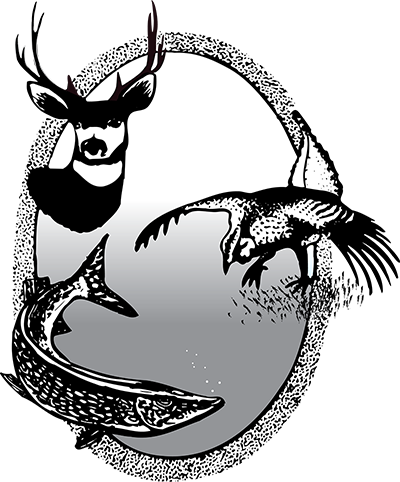 Authors and Contributors
This time we take a look way back, to 1932 when editors of North Dakota OUTDOORS referred to the publication as a bulletin.
Times, as you will see, have changed.
"Under executive order of the governor … the season on deer has been closed in North Dakota for the year 1932."
"There is an impression, more or less throughout the state, that the fee for a resident hunting license has been increased … Final action has not been taken upon this matter and therefore the fee for a license in North Dakota remains at a dollar and a half."
"Through the efforts of Burnie W. Maurek, Game and Fish Commissioner, a (railroad) car of fish was obtained from the United States Bureau of Fisheries … The shipment consisted of 240 cans of miscellaneous species of fish."
"Arrangements have been made for the purchase of 1,500 pairs of Hungarian partridges for release in North Dakota late in the fall of 1932. These birds will be shipped from Czechoslovakia and the price paid for them will be much less than it has been possible in past years."
"I do not think you have to go back that far as 1892 as I remember to the fall of 1904. I was then between the White Tail and Magpie creeks in the badlands. It would be hard for some to believe the actual truth of the amount of prairie chickens at that time. I have no record of any big killing because we only shot a few when we wanted to eat them. We did not hunt them, they were thick enough so you only had to shoot them. They were in bunches from twenty-five up and some bunches I think had a hundred and there were bunches most everywhere. They were not wild. We never used a dog, never had one. We had a house built into the side of a hill and I have stood on top of that house before breakfast with a shotgun and shot all we wanted to use as they flew over."
"The Niagara Gun Club sponsored a crow killing contest … The Berkheimer team won by 325 points, Mr. Berkheimer having a high score of 71 crows."
"The low stages of water prevailing in Powers Lake in Mountrail County and Bear Creek in eastern LaMoure and Dickey counties have led to the opening of these waters to all kinds of fishing … Fish may be taken therefrom by any means except the use of explosives. Doubtless many of the people residing in these counties will avail themselves of the opportunity to procure a winter's supply of fish."
Yeah, times have changed.