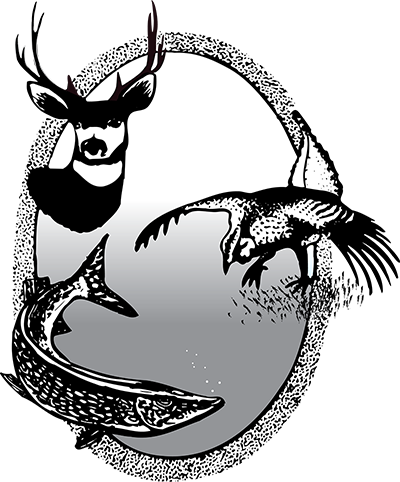 For the first time in almost a decade, the North Dakota Game and Fish Department will allow hunters to purchase concurrent season licenses valid during any open deer season this fall.
Nearly 2,000 first-come, first-serve doe licenses remained in five hunting units, prompting the move to allow additional hunting opportunities for some.
I bring this up to highlight the fact that fall in North Dakota is certainly the season of opportunity for those people who pursue wild game across our vast rural landscape. Providing hunters the chance to purchase additional deer licenses for the first time since 2011 is yet another hunting opportunity afforded them.
Most years at this time I often address, and for good reason, the hunting – and certainly don't forget fishing – opportunities found across the state as the leaves turn, and we begin the inevitable slide into winter.
The list of reasons why many of us have decided without uncertainly to call North Dakota home is likely long, but I'm willing to bet our outdoor opportunities, many of which are available in fall, is at or near the top for a host of residents.
I often hear from nonresidents, some of whom once lived in North Dakota but have moved elsewhere, about how good we have it here, how lucky we are to be presented each fall with so many outdoor pursuits at our fingertips.
I, without question, agree wholeheartedly with their assessments. We are fortunate and we should pause during these fine days in the field before the snow flies to appreciate where we live and who we share it with.
While my written message appears on this page of North Dakota OUTDOORS nine times a year, the audible voices and video of many Game and Fish Department staff appear weekly on the North Dakota Outdoors broadcast news feature.
2019 marks the 25th year that North Dakota Outdoors has appeared on television stations across the state. From KXMD in Williston to KVRR in Fargo, this weekly two-minute segment has long provided a behind-the-scenes look at what Game and Fish staff does on a daily basis.
The message and work aired year-round reinforces the Department's mission statement, which is "to protect, conserve and enhance fish and wildlife populations and their habitats for sustained public consumptive and nonconsumptive use."
This message is important, and we thank the television stations for running the program for a quarter-century.
With many hunting and fishing opportunities at hand this time of year, I encourage everyone to find the time to enjoy North Dakota's great outdoors.