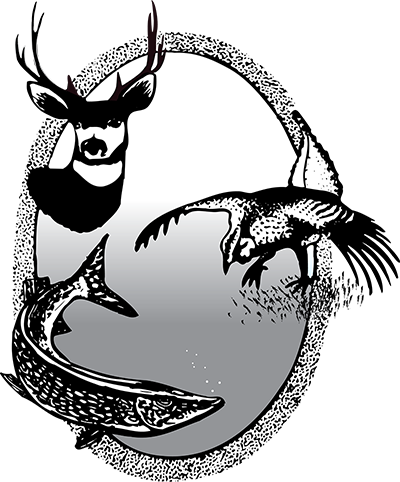 Electronic Posting is Underway
Authors and Contributors
Ramsey. Richland. Slope.
Three counties that could possibly shape the future of hunting in North Dakota.
As part of a pilot study authorized by the 2019 state legislature, Ramsey, Richland and Slope were chosen to test a system that allows landowners the option to electronically post their land through an online application that is linked to land descriptions based on property tax records.
Current state law provides that private land is open to hunting unless the landowner, or an individual authorized by the owner, posts the land with signs notifying hunters that no hunting is permitted unless permission is obtained.
"This allows landowners in those three counties an additional option, to try a new concept by using technology for managing access this fall," said Terry Steinwand, North Dakota Game and Fish Department director.
"There aren't any penalties in law that address electronic posting, therefore the landowner still has to physically post the land for this year," Sen. Erbele said. "Our intention is that hunters will view the application and they will see the posted tract, honor it and will not have to go out and look for a posted sign."
Altogether, 79 landowners in the three counties met the July 15 deadline to electronically post their land, totaling 268 parcels and 38,600 acres.
What does this mean for hunters this fall?
To access PLOTS interactive guide via desktop computer: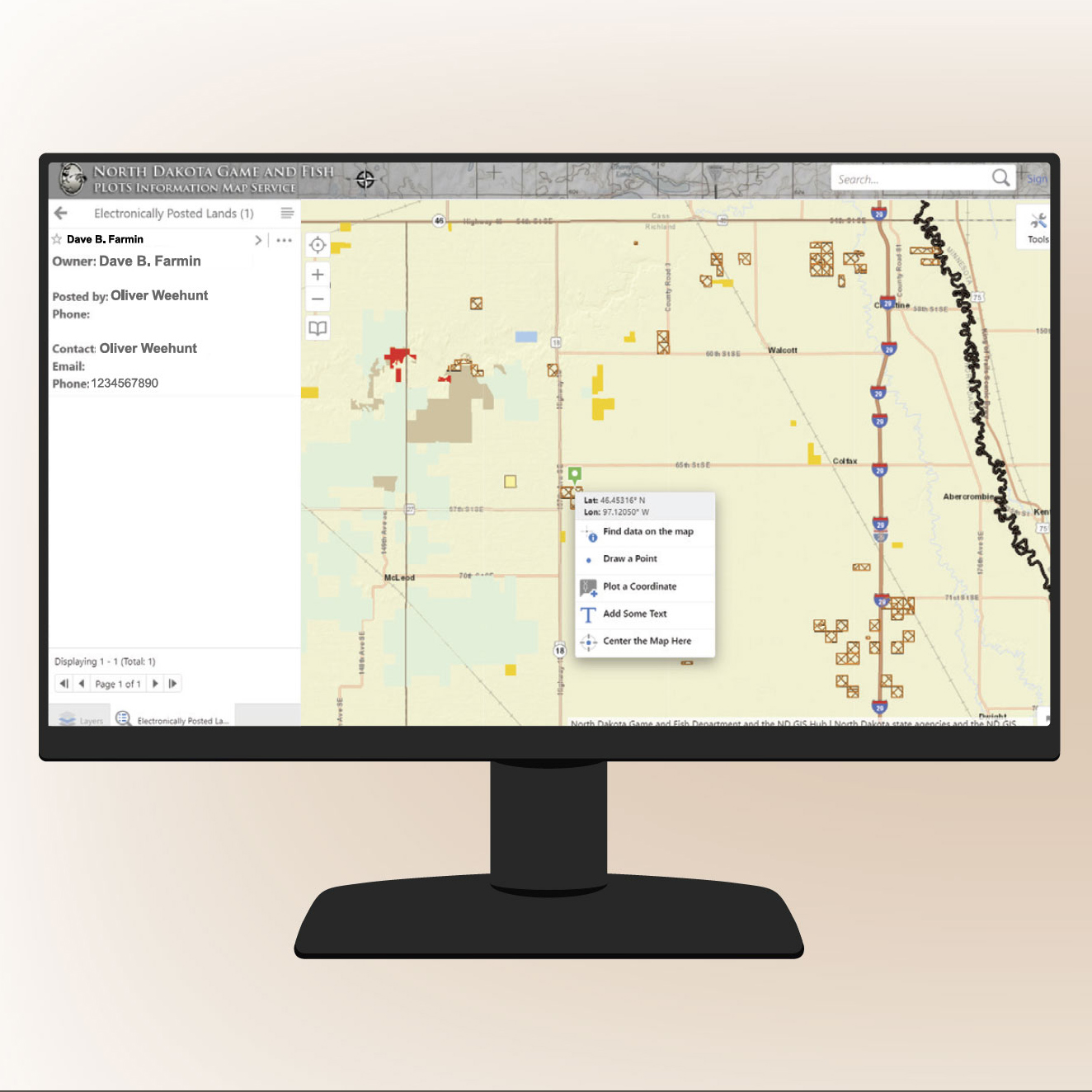 Go to gf.nd.gov
Under Season Shortcuts, click "Electronic Posting Pilot
Study"
Click on PLOTS Guide Viewer under Map Resources
Scroll, click and drag to zoom/pan around map
Locate an electronically posted area, denoted by
crosshatching
Right-click area and choose "Find data on the map" or
use identifying tool
Repeat steps 6-7 for other electronically posted areas
To access PLOTS interactive guide via mobile phone (with cellular service)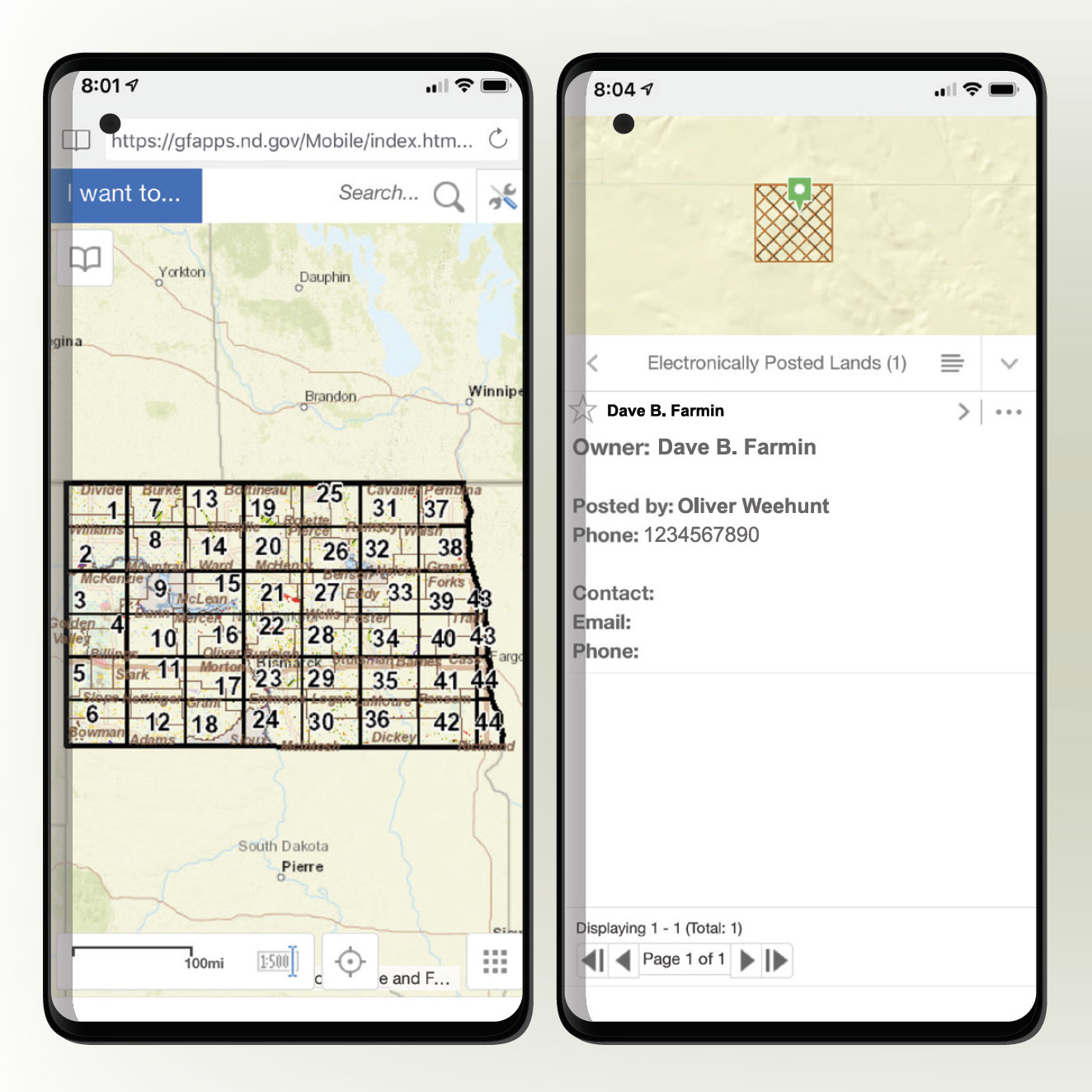 Go to gf.nd.gov
On the homepage, tap the compass icon
Locate and tap Map Service Apps
Scroll to bottom, tap PLOTS Guide Viewer
Pinch to zoom and tap to drag around the map
Locate an electronically posted area, denoted by
crosshatching
Tap and hold, then choose "Find data on the map" or
use identifying tool
Repeat steps 6-7 for other electronically posted areas