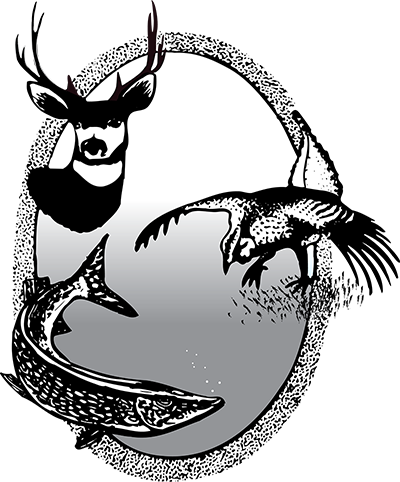 Authors and Contributors
More and more people are venturing outdoors.
That's always good news, especially here in North Dakota where we continually encourage people to explore beyond their backyards to experience the wonderful resources the state has to offer.
The recent rise in outdoor attendance is in part tied to the coronavirus pandemic as North Dakotans looked for activities that may have been sort of new to them, but got them away from the crowds and some fresh air.
For instance, here at the Game and Fish Department we saw a big spike in early spring, following COVID closures of in-school attendance across the state, in resident fishing licenses sales.
Greg Power, Department fisheries chief, said as of mid-August, more than 20,000 resident licenses were purchased in 2020 compared to last year at the same time.
Thankfully, we had something to offer people at the right time in terms of many quality fisheries around the state, where friends and families could get outdoors and stand a pretty good chance of catching some fish.
And according to anecdotal evidence, particularly from Game and Fish Department staff who put on thousands of miles hauling fish to be stocked in North Dakota waters, those licenses are being used.
The fishing effort in North Dakota in spring and summer was certainly up, according to staff reports, and in the end, we might see a record in the fishing effort.
While it's nearly a given that North Dakota's veteran hunters will be in the field this fall as the state's hunting seasons open one after another, the unknown is whether an increase in participation will somewhat mirror that of fishing.
What is known is that the populations of many of North Dakota's wildlife species are trending in the right direction. While the final numbers aren't in at the time of this writing on roadside brood counts for pheasants and sharp-tailed grouse, Department biologists are forecasting, for instance, for the fall flight of ducks from North Dakota to be up 9% from last year and the 13th highest fall flight on record.
On the big game front, Game and Fish made available 69,050 deer gun licenses for the 2020 hunting season, an increase of 3,550 from 2019. Other good news, certainly for those lucky enough to draw a license, is the availability of 1,790 pronghorn licenses in western North Dakota, 460 more than 2019.
Of course, more detailed looks at this fall's hunting and trapping opportunities are found in the following pages of this issue of North Dakota OUTDOORS.
I hope everyone who ventures out this fall finds what they are looking for and that they make good, safe decisions in their pursuit. I also encourage those experienced hunters to take someone new under their wing, or to inspire those who have hung it up for whatever reasons to get outdoors once again.
I will long tout how special North Dakota is to anyone who will listen. I will also argue that North Dakota is at its finest in fall. Trust me on this and see for yourself what North Dakota's great outdoors have to offer.