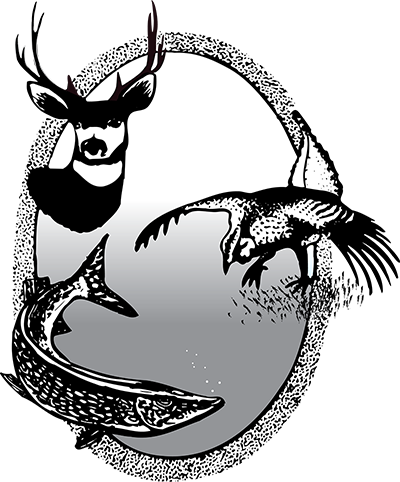 2019 Enforcement Division Review
Authors and Contributors
A third scenario is when plea agreements are reached, or cases are dismissed, not based on evidence, facts, or the warden's investigation, but simply because of time. The state's attorney is forced to prioritize because he or she does not have time to prosecute all the cases that are pending.
While this third scenario is not something new, it does seem to be a growing issue, based on reports and comments from game wardens.
I'm not sure what the solution to the time/resources dilemma might be, but I do know that even though the system may be overloaded at times, those who work within it will continue to do their jobs to serve the citizens of North Dakota.
Personally, I wish to express thanks and appreciation to the Game and Fish Department wardens who provide an important service to the state. And last, but certainly not least, I am most grateful to the people of this great state, who have given, and continue to give us, their support.
2019 Summary of Violations
Big Game
Exceeding limit
5
Failure to wear fluorescent orange
17
Tagging violations
27
CWD violations
19
Killing wrong species or sex
9
Other big game violations
14
Total Big Game
91
Small Game
Using gun able to hold more than 3 shells
74
Hunting in closed season
5
Illegal possession/taking
5
Exceeding limit
13
Failure to leave identification or sex of game
33
Killing wrong sex or species
5
Nontoxic shot violation
6
Failure to carry federal waterfowl stamp
19
Wanton waste
17
Hunting in unharvested field
28
Other small game violations
75
Total Small Game
280
Boating
Use of unlicensed or unnumbered boat
49
Failure to display boat registration
49
Operating without lights at night
42
Inadequate number of PFDs
206
Water skiing violations
10
Reckless or negligent operation
1
Operating vessel under influence/intoxicated
5
Other boating violations
60
Total Boating
422
Fishing
Fishing with excessive lines
48
Exceeding limit
158
Fishing in closed/restricted area
2
Failure to attend lines
14
Use of illegal live baitfish
9
ANS violation
153
Paddlefish violations
7
Other fishing violations
84
Total Fishing
475
Furbearer
Untagged snares
4
Shining (using artificial light)
1
Hunting/trapping in a closed season
5
Harassing furbearers with motor vehicle
5
Other furbearer violations
10
Total Furbearer
25
General
Use of motor vehicle off established trail
9
Use of motor vehicle in restricted area
37
Hunting on posted land without permission
67
Hunting before/after legal hours
26
Wanton waste
10
Aid in concealment of unlawful game
6
Hunting in wrong unit/closed area
9
Loaded firearm in motor vehicle
54
440 yard violation
6
Littering
37
Other general violations
28
Total General
289
Licensing
Failure to sign/affix stamp
7
Hunting/fishing/trapping without proper license
213
Failure to carry license on person
240
Misrepresentation on license or application
24
Other licensing violations
12
Total Licensing
496
Wildlife Management Areas/Refuge
Failure to obey posted regulations
31
Tree stand violations
17
Possession of glass beverage containers
14
Baiting on WMA
3
Prohibited uses of motor vehicles
6
Other WMA/refuge violations
5
Total Wildlife Management Areas/Refuge
76
Miscellaneous
Possession of controlled substance
28
Possession of drug paraphernalia
25
Open container
23
Minor in possession
40
Criminal trespass
35
Other miscellaneous
9
Total Miscellaneous
160
Commercial
Commercial violations
8
Total Commercial
8
Grand Total
2,322
---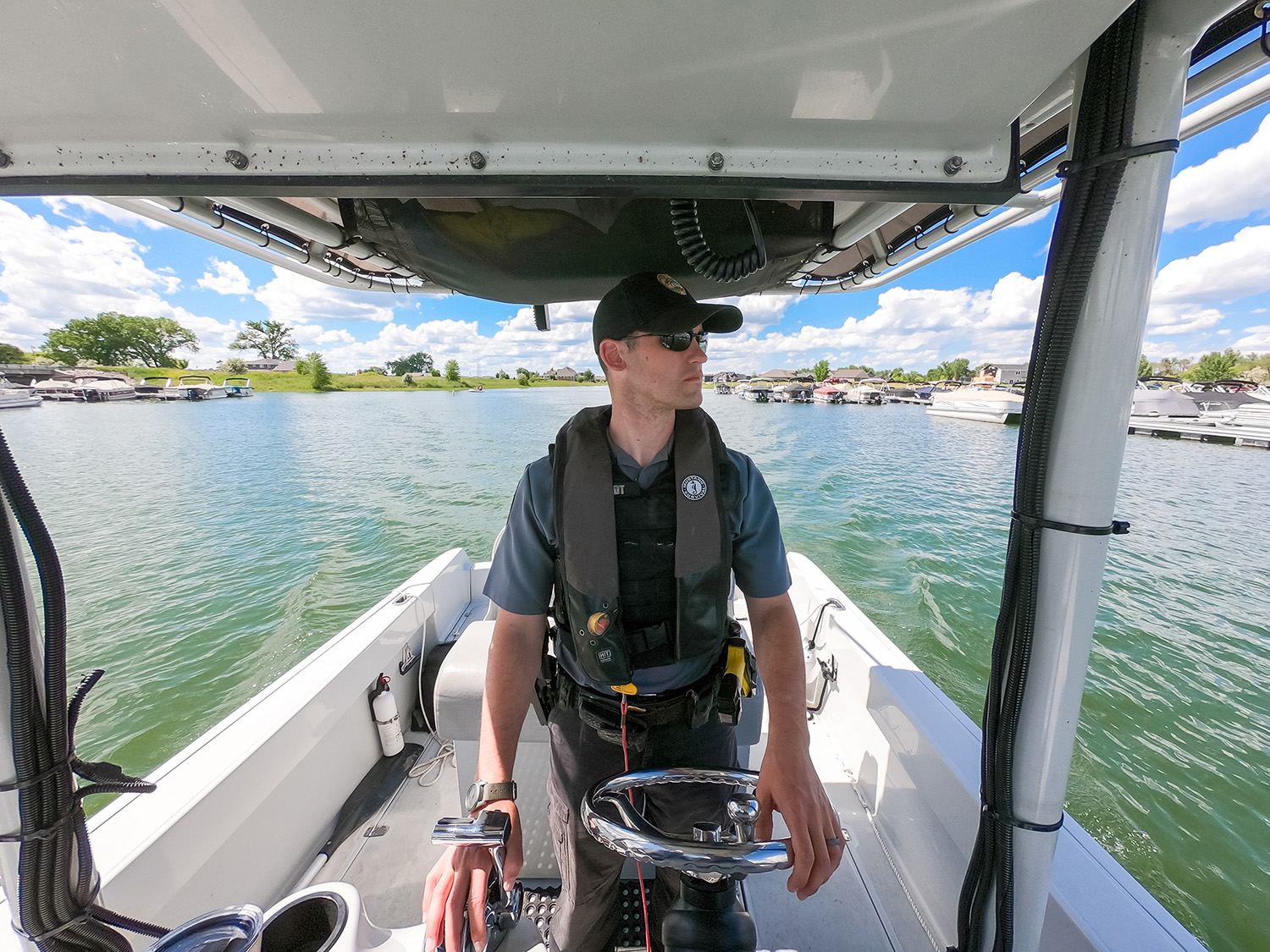 Department warden Erik Schmidt of Linton patrols the Missouri River.
*Incidents 2019 – Top 10 Counties
McKenzie – 243
Burleigh – 193
Williams – 191
Ward – 155
Cass – 140
Mountrail – 136
Ramsey – 134
Richland – 133
Stutsman – 124
McLean – 120
*An incident is defined as any situation that requires a response from a game warden. It does not have to be a crime. The situation could be, for example, a stranded angler.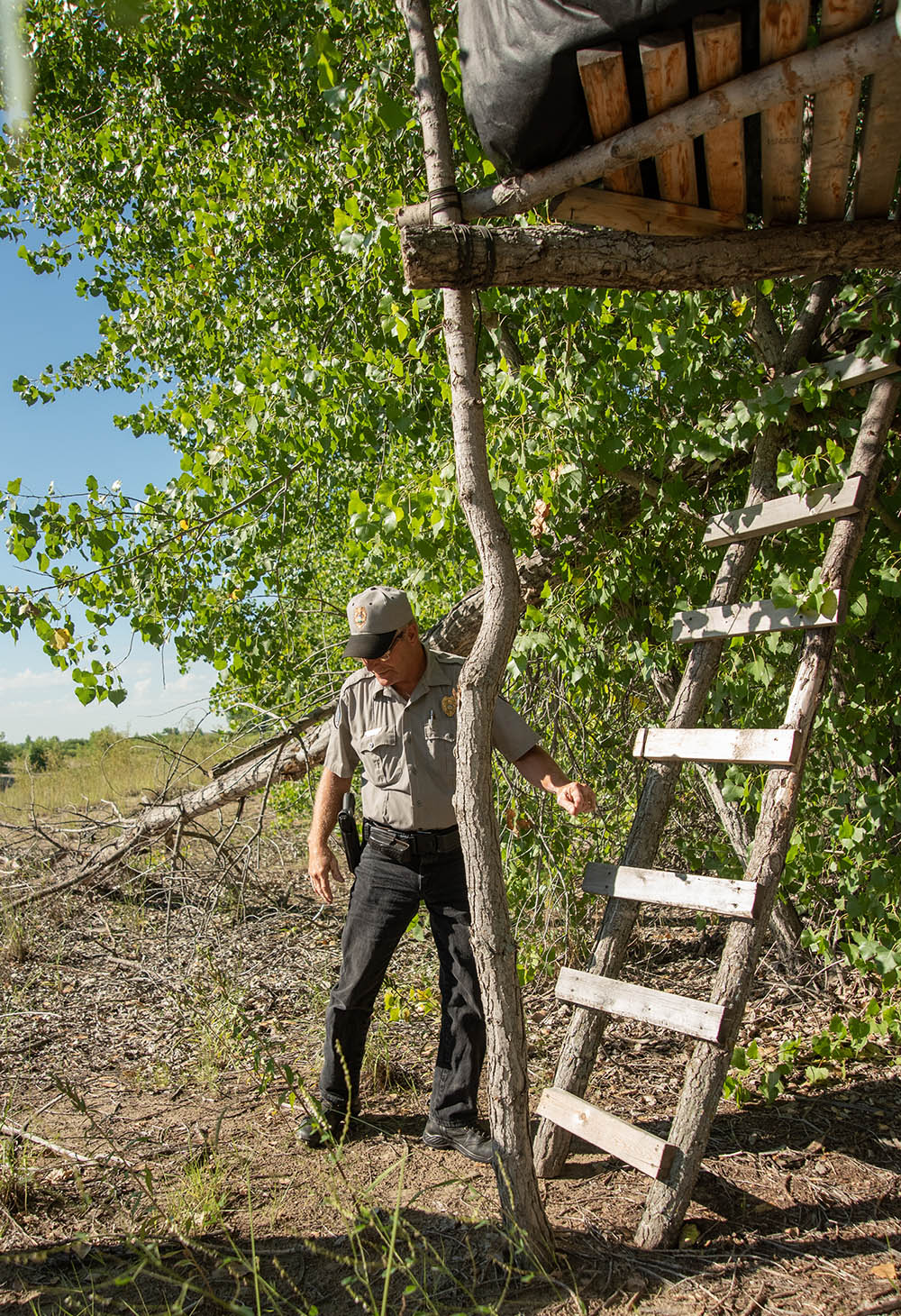 Department warden Jeff Violett of Mandan inspects an illegal elevated deer blind built on sovereign land along the Missouri River.
Citations 2019 – Top 10 Counties
Ramsey – 227
Williams – 215
McKenzie – 188
Burleigh – 99
McIntosh – 98
Mountrail – 75
Stark – 78
Stutsman – 69
Bottineau – 68
Mercer – 65