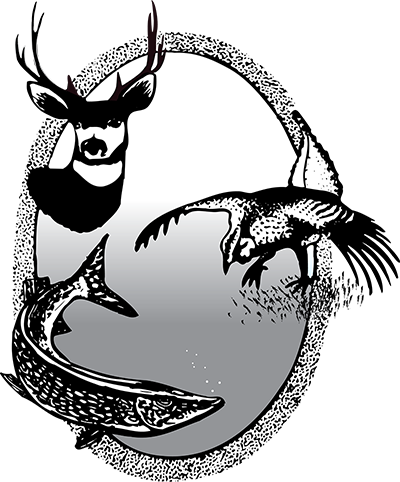 Authors and Contributors
Regardless of age, most people in North Dakota today never experienced a fall as wet as the one we just put behind us.
While the tremendous amount of precipitation is a boon to North Dakota's fisheries, especially those prairie lakes down several feet from their highs a few years ago, it's made life very difficult for farmers, ranchers and many others.
As it happens in winter during odd-numbered years, the North Dakota Legislature was in session in 2019. While the Game and Fish Department dealt with many bills during the gathering, as always, a few seemed to ultimately require more time and attention than others.
Senate Bill 2315, commonly referred as the "no trespass" bill, garnered a lot of discussion and debate. The Game and Fish Department is committed to finding some common ground for this ongoing debate to hopefully put an end to the inevitable and undesirable effect it has on landowner/hunter relationships.
The passage of Senate Bill 2293 provided the Department a bit more leverage in dealing with aquatic nuisance species, more specifically, zebra mussels. As most readers are already aware, zebra mussels were found in Lake Ashtabula in June and downstream in the Sheyenne River in early fall. What this will mean to the long-term health and viability of those fisheries is yet to be seen.
Senate Bill 2293 does provide Game and Fish more funding and personnel in the battle against aquatic nuisance species and we are committed to using those positions and funds in the most efficient manner possible.
Game and Fish Department fisheries crews continue to manage a historically high number of waters across the state. While fishing opportunities are currently as good as they've ever been in North Dakota, we understand that rising water levels and historic amounts of precipitation are not good for everyone.
Going into the fall, upland game bird numbers appeared to be up slightly on a statewide basis. Reports Game and Fish staff have received from hunters are sketchy at this point, which may be due in large part to the unusually high number of acres of standing crops across the landscape. It is looking like many of those standing crops will remain until spring and will likely influence any statements the Department can make about the quality of the upland hunting season in 2019.
From a statewide basis, deer numbers are on the rise. The Department made available more deer licenses again in fall, so the trend is moving in the right direction, albeit slowly.
Department big game biologists will tell you that deer license numbers aren't where they'd like to see them in most hunting units, but given the fact that North Dakota has considerably fewer acres of wildlife habitat on the landscape than just a few years ago, the scenario playing out is not unexpected. As always, a mild winter will have a positive influence on deer numbers going into next spring.
Chronic wasting disease continues to create challenges in North Dakota. CWD generates a lot of discussion around the state between hunters who are passionate about their hunting traditions. We understand their passion and commitment and the Game and Fish Department's goal is to reduce the risk and spread of CWD in an attempt to safeguard those deer hunting traditions for generations to come.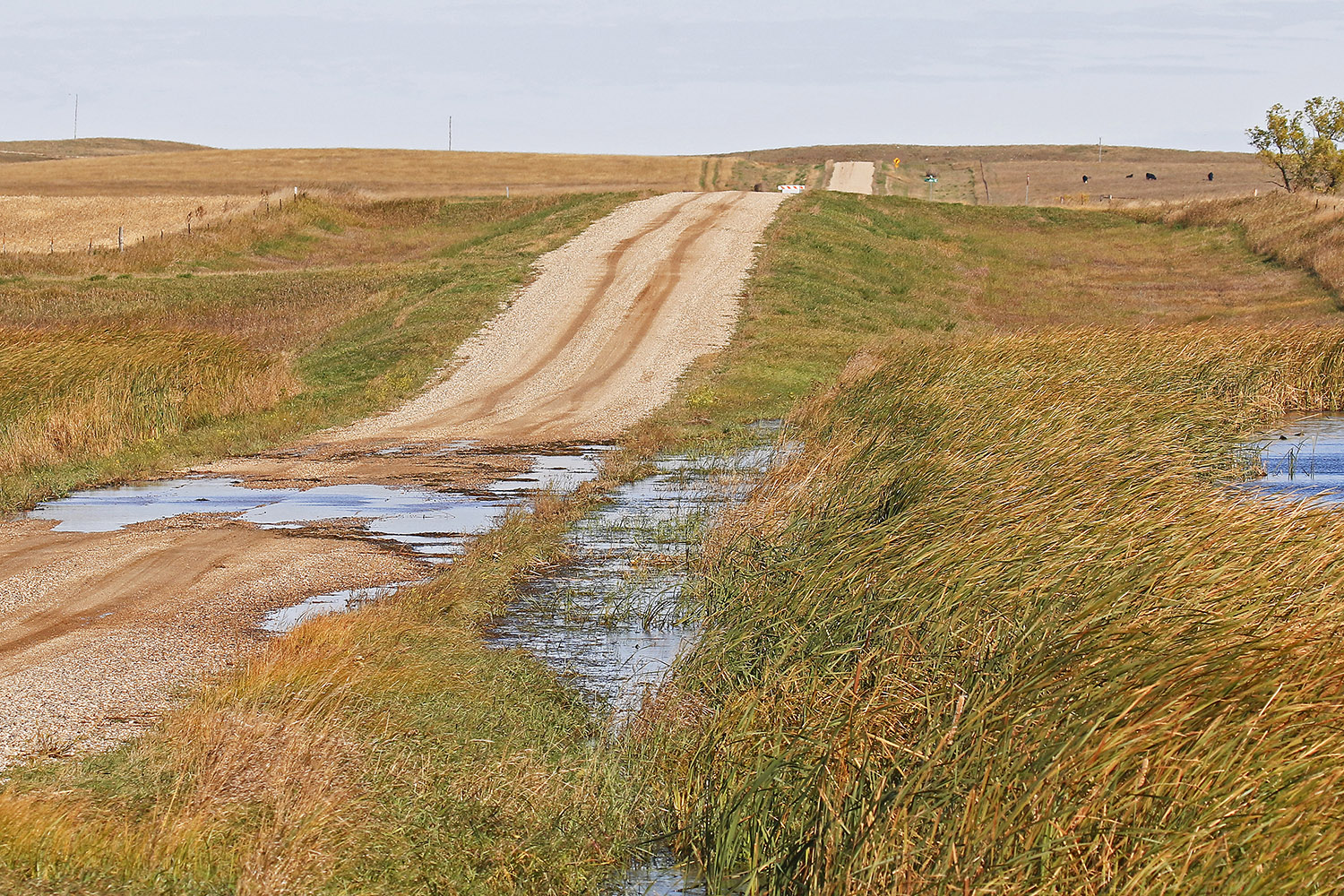 Hard Winter, Wet Conditions Follow
Cold temperatures and abundant snow made the winter of 2019 a difficult one.
While Game and Fish Department fisheries biologists deal with winterkill on some waters no matter the year, last winter was harder on the resources than most.
Tough conditions and declining lake levels – many of the states newer lakes were down several feet from their highs – led to winterkill on 20 or so marginal waters.
Runoff in spring from heavy winter snows provided a much-needed jump to lakes with falling water levels. What followed was an exceptionally wet summer and an unusually wet fall, which led to most lakes nearing all-time high levels.
Upland Game Birds and Waterfowl
North Dakota's roadside surveys indicated total pheasant, sharp-tailed grouse and Hungarian partridge numbers in 2019 were up compared to 2018.
The survey showed total pheasants observed per 100 miles were up 10% from 2018. In addition, broods per 100 miles were up 17%, while the average brood size was down 5%.
Game and Fish Department biologists said 2019 was the first year in a while that had good residual cover to start the year, and good weather for nesting and brood-rearing. In the southwest portion of the state, which is North Dakota's primary pheasant district and most popular hunting area, local populations were said to be slowly improving.
The survey indicated that sharptails observed were up 113% statewide from 2018, yet still about 50% below numbers seen from 2012-15. Partridge numbers were also up 58% from 2018.
Improved wetland conditions, along with increased numbers of waterfowl responding to those conditions, were found during the Game and Fish Department's 72nd breeding duck survey. Much of the state had good to excellent conditions for breeding ducks in spring and breeding habitats were maintained by abundant rain going into summer.
The number of duck broods observed during the Department's July brood survey was down 9% from 2018, but 59% above the long-term average. The average brood size was 6.76 ducklings, nearly identical to the 2018 estimate.
Numbers of resident Canada geese, Western Prairie Canada geese and arctic nesting Tallgrass Prairie Canada geese, snow geese and Ross's geese all remained high.
Fall Fish Surveys
The Game and Fish Department's fall fish reproduction survey, which evaluates natural reproduction, stocking success and forage abundance, indicated the future looks promising, especially compared to 2018 when many waters were struggling.
Many lakes already had low water levels going into last winter, and then a heavy snowpack resulted in significant winterkill. Good moisture throughout summer 2019 rejuvenated the habitat in many smaller lakes around the state, primarily in the central and southeast.
The cooler, wet summer also produced ideal receiving conditions for stocked pike and walleye.
Similar to 2018, Devils Lake saw fair to good numbers of walleye, with the catch close to average. However, very low numbers of yellow perch were observed, which means it wasn't a good reproductive year for perch.
The survey showed a good catch of young walleye, the result of a combination of stocking efforts and natural reproduction, in Lake Sakakawea. Plus, a lot of rainbow smelt were noted, so the forage base remained pretty solid.
Lake Oahe has had several years of good walleye reproduction, including 2019. Oahe's walleye population continues to be dominated by smaller fish because the lake is lacking forage.
Zebra Mussels Discovered at Ashtabula and Beyond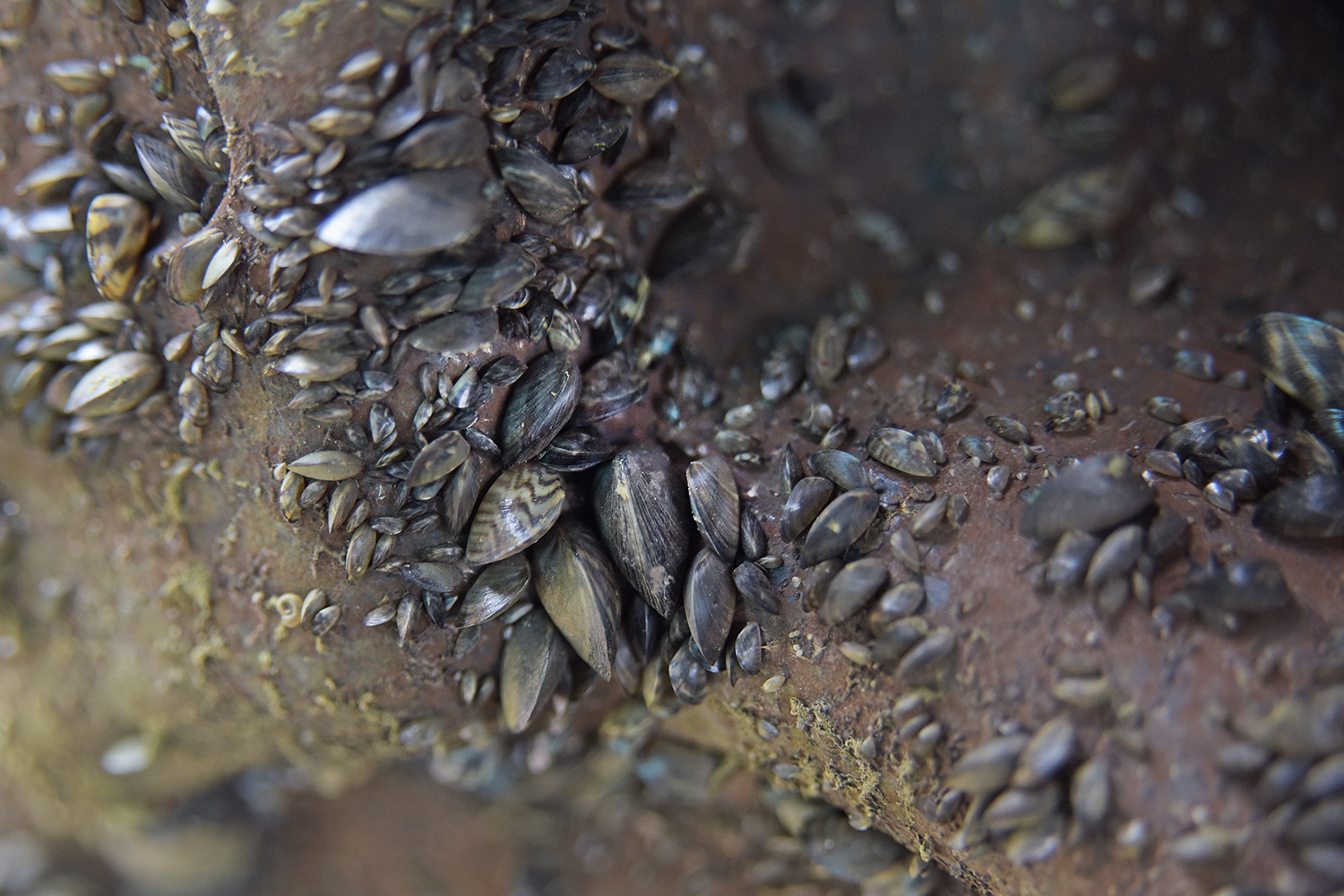 Zebra mussels in from Lake Ashtabula
The Game and Fish Department confirmed well-established populations of invasive
zebra mussels
in Lake Ashtabula in June, and in the Sheyenne River near Valley City in September.
At 5,200 acres, Lake Ashtabula is operated by the U.S. Army Corps of Engineers, and it offers a variety of outdoor activities such as boating, swimming, fishing, camping and skiing. It's unknown how these small, sharp-shelled mussels were introduced into Ashtabula, and there is no known method to completely rid a lake of zebra mussels.
In 2019, Department biologists also found bighead carp in the James River, which was a first for the state. The carp moved up the James River from South Dakota during times of high water.
Deer License Numbers Increased
The Game and Fish Department made available 65,500 licenses to deer gun hunters in 2019.
The number of licenses increased by 10,350 from 2018 and was well above the recent low of 43,275 in 2015.
Some of the increases in 2019 were any-antlered (up 3,150), any-antlerless (up 4,100), whitetail bucks (up 700), and mule deer bucks (up 450).
Millions of Walleyes Stocked
Game and Fish Department fisheries personnel stocked more than 140 lakes across the state with walleye fingerlings, which completed one of the largest stocking efforts in the history of the agency.
The 2019 stocking effort included more than 11.3 million fingerlings from Garrison Dam National Fish Hatchery, which bested the previous record walleye production by nearly 1 million fish.
A big year was needed from the Garrison hatchery to make up for production that couldn't be used out of the Valley City National Fish Hatchery, due to the discovery of zebra mussels in Lake Ashtabula, which is the water source for the hatchery in Valley City.
Walleyes were already in production at Valley City when it was decided to only use those for stocking Lake Ashtabula. Some Valley City walleye fingerlings were also sent to other states for use in lakes where zebra mussels already exist.
Getting fish back into lakes that suffered winterkill was a priority in 2019, along with keeping up with the growing number of walleye fishing lakes in North Dakota.
Fall Mule Deer Survey
Biologists counted 2,218 mule deer in the annual fall mule deer aerial survey in October.
Overall, big game biologists said there was good fawn production and stable buck-to-doe ratios at or near their long-term averages. The ratios were 41 bucks per 100 does, and 84 fawns per 100 does.
New CWD Findings, Surveillance Continued
Since 2009, 15 deer have tested positive for CWD in the state – 13 from Grant and Sioux counties in the southwest, and one from Divide County in the northwest.
The 15th animal, a severely emaciated white-tailed deer found dead just south of Williston in late February 2019, was the first documented case of mortality due to CWD in North Dakota.
Then, two mule deer taken in September tested positive for CWD, including one during the archery season from deer gun unit 4B in McKenzie County, where CWD had not previously been found. The other deer was harvested during the youth season in unit 3A1 in Divide County where CWD was first detected in 2018.
The Game and Fish Department continued its Hunter-Harvested Surveillance program during the 2019 hunting season by sampling deer for chronic wasting disease from units in more than half of the state.
Samples from hunter-harvested deer taken in the eastern portion of the state were tested from units 1, 2A, 2B, 2C, 2D, 2E, 2F1, 2F2, 2G, 2G1, 2G2 and 2L. In addition, deer were tested in the northwest from units 3A1, 3A2, 3A3 (that portion of the unit north of U.S. Highway 2) and 3B1, in the west from units 4B and 4C, and in the southwest from units 3C (the portion of the unit west of the Missouri River), 3E1, 3E2, 3F1 and 3F2.
CWD tests results for the 2019 deer gun season weren't available at the time of publication.
CWD has not been found in the eastern third of the state. Biologists anticipated that additional positive deer would be found in 2019 in units 3A1, 3B1, 3F2 and 4B where CWD had been previously detected. Infection rates are relatively low in those areas, but in previous years only a small portion of hunters had submitted heads for testing.
Lawmakers Gathered
North Dakota lawmakers gathered in Bismarck in 2019 for the 66th legislative assembly. Game and Fish Department officials tracked 40 outdoors-related bills.
Of those 40 bills, 21 passed both chambers and were signed into law.
In one move, lawmakers created an aquatic nuisance species fund to assist in the ongoing monitoring efforts of aquatic nuisance species around the state.
The new legislation established an ANS fee of $15 for motorized watercraft registered in North Dakota to run concurrent with the three-year motorized watercraft registration period. The fee starts with the 2020-22 registration period.
Bighorn Licenses Increased
The Game and Fish Department allocated five bighorn sheep licenses for the 2019 hunting season, two more than in 2018.
Department biologists said the objective for the 2019 season was to reduce the number of rams in the southern badlands, to lessen the risk of transmitting bacterial pneumonia to the northern population.
According to 2019 population estimates, there are more than 300 bighorn sheep north of Interstate 94, but only 20 south of the Interstate.
A record 15,518 hunters applied for a bighorn sheep license in 2019.
Moose, Elk, Pronghorn Licenses
North Dakota hunters had more opportunities in 2019 to hunt big game as increases in license numbers were noted for moose, elk and pronghorn.
For pronghorn, following a 4% population increase from 2018, Game and Fish allocated 1,330 licenses, or 255 more than the year prior. Twelve hunting units were opened in fall, two more than 2018.
Game and Fish allocated a record number (475) of once-in-a-lifetime moose licenses in 2019, up from 330 in 2018. The Department also allocated 474 once-in-a-lifetime elk licenses (more than 2018) to address population increases primarily in elk units E1E, E1W and E3.
2019 Numbers in Review
2018-2019 Licenses and Permits Issued
 
Resident
Nonresident
Individual Fishing
49,826
19,207
Married Couple Fishing
14,389
5,531
Senior Citizen Fishing
12,387
 
Disabled Fishing
260
 
Short-Term Fishing
 
 
   10-Day
 
7,028
   3-Day
 
25,204
Paddlefish Tags
2,769
725
Commercial Tags
8
 
Retail Bait Vendor
257
 
Wholesale Bait Vendor
36
4
Fish Hatchery
4
 
2018 Boat Registrations
8,461
 
  (Second year of 3-year decal)
 
 
General Game Hunting
41,375
38,086
Small Game Hunting
15,488
19,704
Combination License
56,148
 
Waterfowl Hunting
 
21,392
Furbearer Hunting/Trapping
9,589
2,970
Fur Buyer
28
9
Deer Gun Hunting
41,068
343
Deer Gun Hunting (Gratis)
13,098
277
Deer Bowhunting
26,318
2,506
Moose Hunting
283
 
Moose Hunting
47
 
  (Preferential Landowner)
 
 
Elk Hunting
346
 
Elk Hunting
72
 
  (Preferential Landowner)
 
 
Turkey Hunting (Spring)
5,412
 
Turkey Hunting (Fall)
3,148
 
Turkey Hunting (Gratis Spring)
394
 
Turkey Hunting (Gratis Fall)
173
 
Habitat Stamp
79,461
 
Shooting Preserve
13
 
Fishing/Hunting Guide
273
35
Taxidermist
238
1
Falconry
2
 
Scientific Collector
32
17
Swan
1,543
1,157
Sandhill Crane
2,364
1,741
2019 Special Big Game Licenses
 
Licenses Available
Applications Received
Moose
475
22,456
Elk
489
19,290
Bighorn Sheep
4
15,520
Financial Statement
July 1, 2018 to June 30, 2019>
Income
$32,872,473
Expenses
$39,725,599
Fund Balances, Fixed Assets and Long-term Debt
Game and Fish General Fund
$31,220,053
Habitat and Depredation Fund
$981,268
Nongame Wildlife Fund
$138,836
Total All Funds
$32,340,156
Fixed Assets
$52,558,466
Department Net Worth
$84,898,622
Miscellaneous Stats
29 – Number of male sage grouse counted on eight leks in spring, up 7% from 2018.
90 – Number of elk captured and fitted with GPS collars as part of a study to better understand elk distribution and movements in the badlands.
600 – Approximate number of hunters who successfully drew a deer license but, as required by state law, did not purchase a general game and habitat license.
820 – The record number of archers who competed in the North Dakota National Archery in Schools program state bull's-eye tournament in Minot.
2,000 – Approximate number of walleyes tagged by Department fisheries biologists in Alkaline Lake in Kidder County as part of a one-year study.
3,000 – Approximate number of walleyes tagged by Department fisheries biologists in Lake Sakakawea as part of a four-year study.
14,000 – Approximate number of trout, pike and catfish stocked by Department fisheries personnel in dozens of community fisheries around the state in spring.
78,000 – Approximate number of hunters, not including 13,500 gratis applicants, who applied for 64,500 deer gun lottery licenses.
99,000 – Estimated number of Canada geese counted during the Department's annual mid-winter waterfowl survey.
791,000 – Number of Private Land Open To Sportsmen acres made available to hunters for the fall hunting season.