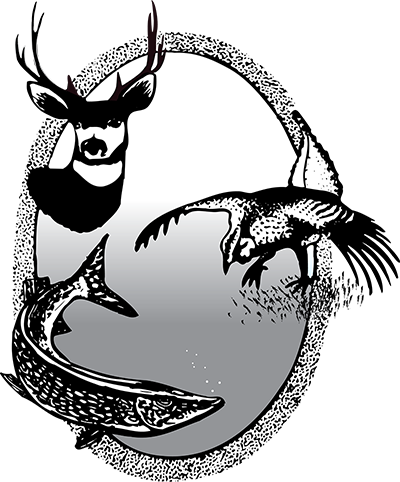 Defending Rice Lake's Fishery
Authors and Contributors
Fisheries biologists will be the first to tell you that more water usually means good things for fish.
"But in some cases, the water levels rise too much and can cause some problems by allowing invasive species access to these lakes," said Paul Bailey, North Dakota Game and Fish Department south central district fisheries supervisor. "So, when Rice Lake met its natural outlet this spring, the lake was connected, via about a 30-mile drainage, to Lake Oahe. And that provided an avenue for a bunch of different fish species in Lake Oahe to make their way into Rice Lake."
The Game and Fish Department constructed a culvert drop structure on land owned and operated by Dale Nieuwsma and Duane Nieuwsma downstream of Rice Lake.
"Rice Lake hits its outlet and flows very gently, not losing a lot of elevation for the first several miles," Bailey said. "So, we're fortunate to have this half-mile-or-so stretch that offered a little steeper gradient where we could install a drop structure. We're very fortunate to have Dale and Duane Nieuwsma, who were willing to let us conduct this project on their property. Without landowners like these, these projects simply cannot be done."