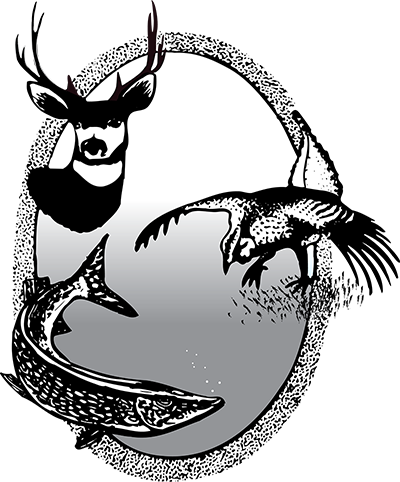 8 Underappreciated Outdoor Places
Authors and Contributors
North Dakota is famous for its wide-open spaces. But Theodore Roosevelt National Park gets much of the glory (and the tourists) and even locals overlook the natural beauty in their own back yards.
After a spring of social distancing, mounting cabin fever and a barrage of stress-inducing concerns, more people are realizing what outdoor enthusiasts have always known; spending time in nature has major physical and mental health benefits. You don't even have to do an organized activity to reap the rewards.
"If you can have some solitude in nature it really helps your perspective. It's a way to sort out your thoughts," said Ann Hoffert, birder and Carrington resident. "I train my mind to go there when I'm feeling frustrated or trying to change something that I don't have control over."
There's plenty in the world that we can't control. But getting outdoors seems doable. Since widespread travel projections are down, interest in the outdoors is way up, and more North Dakotans are interested in exploring close to home, finding that much-needed solitude in nature might get a little more challenging this summer.
So, skip the crowds and set off for a summer of dirt road drives and scenic byways, intriguing trails and clifftop views, forest hikes and peaceful wildlife refuges. If you're lucky, you'll have them all to yourself.
These are just some of the unexpected places you can see when you get off the tourist trail in North Dakota. The journey can be as rewarding as the destination.
"I'll always start a trip with a destination in mind, but the best parts of those trips end up being the places you find in between," said Bismarck-based meteorologist and photographer Zachary Hargrove. "There are so many hidden gems. You'll really be amazed by what you'll find."
Guidelines for the New Normal
In the event of a coronavirus surge, park facilities (including restrooms), rentals and programming are usually the first to close and the last to reopen. Research the available amenities and plan accordingly.
Bring more water than you think you'll need. Refill opportunities may be limited.
Research and call area restaurants if you'll need to eat on the road, as hours and services may have changed.
Pack extra snacks or picnic as a backup.
Keep at least 6 feet of distance between you and other people you meet.
Wear sunscreen, layers, insect protection and good walking shoes.
Cell phone service can be spotty (especially out west), so head to higher elevation to get a signal.
Charge your phone before you go and save map images to preserve your battery.
For guidance about hunting on wildlife refuges, check with refuge headquarters for maps of areas open/closed to hunting, or visit the websites for each individual refuge.
---
ALICIA UNDERLEE NELSON is a freelance travel writer and photographer from West Fargo. She blogs frequently about travels within North Dakota on her website, prairiestylefile.com.