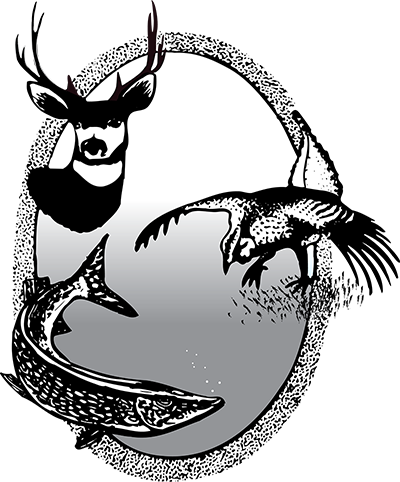 Authors and Contributors
320. 383. 350. 547.
Those numbers, not shouted, but spoken with a little oomph by one fisheries biologist to another to clear the alien noises of the nearby coal-fired power plant, denote the lengths and weights of largemouth bass in millimeters and grams.
Like the nighttime working conditions, and much of what else is going on around me, I'm mostly in the dark. Considered by biologists the universal language of science, the metric system is as unfamiliar to me as zipping an electric current into the water to stun and collect fish in long-handled dip nets.
Yet, here we are on Nelson Lake in late May, with the Milton R. Young Station glowing to the south, doing just that.
Hanging with Game and Fish Department fisheries personnel in the coronavirus era is strange because of the necessary precautions. Everyone is wearing a mask because it's impossible to stay 6 feet away from anyone in the boat. Facial expressions are hidden. Conversations are limited.
Equally as strange is the electrofishing process. It's hard to wrap my head around the fact that we're purposefully applying an electric current into the water while standing on a metal boat that's floating on said water.
The fisheries biologist manning the craft over my right shoulder agrees that when you think about it, it does seem odd.
He also warns me not to stick my hand in the water.
To a pedestrian, electrofishing is pretty cool. The fish aren't harmed, and biologists get the information needed from the bass they net to properly manage this popular fishery.
Yet, the best part is that you never know what will surface from the turbid lake illuminated by onboard lights – foot-long bass, hand-sized bluegill and carp bigger than the neighbor's dog.
Fisheries biologists have long called Nelson Lake the best largemouth bass lake in the state because open water year-round, made possible by warm water discharged from the power plant, allows fish to grow better than in other lakes.
The state record bass, which weighed in at more than 8 pounds, 7 ounces, was caught at Nelson Lake in 1983 by Leon Rixen of Minot.
Knowing this and watching the effectiveness of the multi-tentacled probes creating an electrical field in the water, I expect to see at any turn a new record largemouth, or one weighing in the same neighborhood, stretching the bottom of one of the long-handled dip nets.
Not tonight.
Of the five dozen or so bass fisheries biologists weigh, the heaviest comes in at 1,203 grams.
Sounds impressive, but it's far from a record.