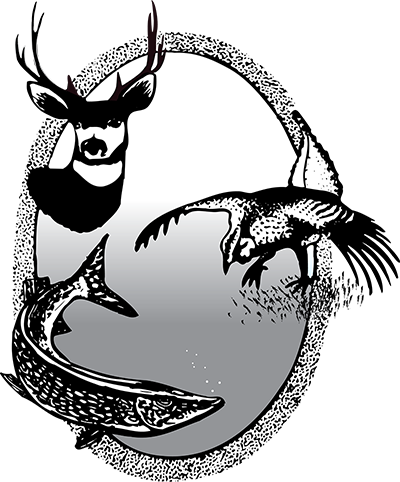 Authors and Contributors
North Dakota's lakes and rivers are busy places in summer.
This is understandable, considering the many quality fishing opportunities these waters offer, and the undeniable fact that summers are short by comparison on the Northern Plains, and people do their best to get the most enjoyment out of their preferred water activities before the window closes.
Unfortunately, not everyone makes good choices when they recreate on state lakes and rivers. And many times, those poor choices are fueled by alcohol.
With this is mind, and the understanding that there are tens of thousands of registered watercraft in the state, North Dakota Game and Fish Department wardens will participate in Operation Dry Water July 3-5 on lakes and rivers around the state to educate boaters about the dangers of boating while under the influence of alcohol or drugs.
Department enforcement personnel first started participating in this nationally coordinated effort in 2016. Since then, wardens have made contacts on the water with an untold number of boaters from Lake Sakakawea to Lake Metigoshe.
A feature story on Operation Dry Water appears in this issue of North Dakota OUTDOORS and one of the things that jumped out at me is this: "According to Game and Fish enforcement records from 2015-19, there were 74 reported boating accidents, including 11 fatalities, five of which were alcohol-related deaths, and 45 injuries beyond first aid."
Those numbers, all of them, are too high, which is why Operation Dry Water is fundamental in the Department's effort to educate boaters about playing it smart while on the water.
I've long stressed on this page over the years about the safety of those who participate in our state's hunting seasons. That encouragement to make good decisions while in the field certainly transfers to fishing our lakes and rivers or tubing behind a boat.
While Game and Fish Department personnel make it a priority to safeguard and enhance North Dakota's natural resources, we want you, all recreationists, to make it your priority to play safe and smart while enjoying the outdoors.
During these certainly unfamiliar and challenging times in our communities across North Dakota, our natural resources provide a wonderful release for those looking for a change in scenery.
We encourage people to enjoy North Dakota's great outdoors and the many activities found beyond their back yards. We also challenge them to play safe and play smart.