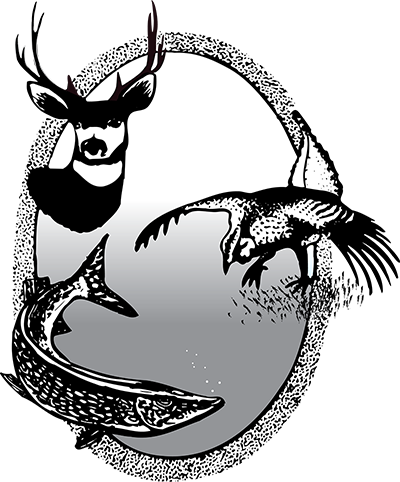 Fisheries Crews Cautiously Carry On
It's early April. Rivers and streams fueled by snowmelt are hurrying downhill. Ice has pulled away from shorelines on many lakes, warming shallow waters that have been locked up for months.
This is all normal. Happens every year at roughly this time. Yet, beyond that, things are turned upside down. Because of the coronavirus pandemic, much of life as we knew it just weeks ago is unrecognizable. Social distancing is encouraged. Groups of more than 10 are discouraged.
"During a normal year we typically only have four to six staff on a spawning crew and even fewer for trap and relocation efforts," Weigel said. "Shipping fish from the hatchery is conducted with three or fewer in a normal year. Those small groups give comfort that we can conduct many of our normal activities in a safe manner."
Yet, some spring activities have been cancelled until next year, including tagging chinook salmon smolts in Garrison Dam National Fish Hatchery, something the agency has done for 30-plus years. Also, the Department's paddlefish tagging program near the confluence of the Missouri and Yellowstone rivers will be put on hold.
In the short term, Power said, not stocking North Dakota's waters with, say, walleye fingerlings, doesn't seem like that big of a deal.
"But in the long-term, many of the stocked lakes only have a few decent year-classes of fish, thus entirely missing one year of stocking may be noticed by anglers a couple years down the road." Power said. "More importantly, totally missing a year-class of walleye complicates our fisheries manager's goals of finding that right balance between predators (walleye) and prey (fathead minnows) so that anglers can catch fish. At times, it can be a fine line between too much and too little forage."
In terms of trapping and transporting adult yellow perch heavy with eggs from one water to another, this spring would have been a hard one for fisheries biologists to abandon.