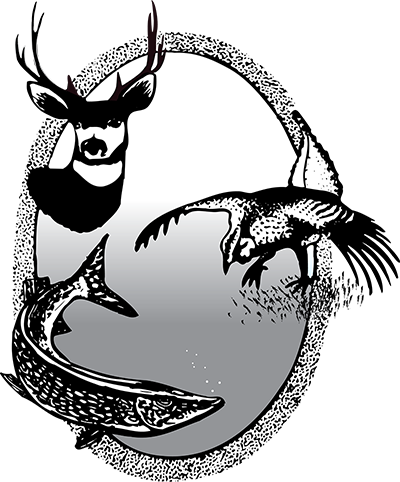 Authors and Contributors
I've witnessed a lot of change since 1982 when I started with the North Dakota Game and Fish Department. Changes in the landscape. Population changes in the animals that inhabit our countryside. Changes in the ways we manage the state's natural resources. Changes in Department personnel.
In August, Bob Timian retired after 35 years of service with the agency. Bob's last assignment with the Department was chief of enforcement, the position he held since 2004.
I worked with Bob in many capacities over the last many years and he will be missed. But, like I said, change is inevitable, and I'm excited for what's ahead.
Readers are introduced to Scott Winkelman, the new chief of enforcement, later in these pages of North Dakota OUTDOORS.
I'm looking forward to working with Scott in his new capacity for the North Dakota Game and Fish Department, as he came from a pool of good candidates. It's not that I haven't worked with Scott in the past on other issues, but now he has the opportunity in a much larger role to continue to do great things for the enforcement division and the Department.
Trust, character and integrity are important to me and Scott possesses all three of those in my mind. I know he'll approach his new role with fairness and empathy while protecting the fish and wildlife resources of North Dakota that are important to all of us.
On that note, North Dakota's deer gun season, which ranks high in what's important to many of us, is in full swing.
We've seen a change in deer license numbers of late, a trend hunters would like to see continue. Since 2015, when the Department made available just 43,275 deer gun licenses (the lowest since 1979), license numbers increased from 49,000 in 2016 to 69,050 in 2020.
A number of factors – favorable winter weather and available wildlife habitat on the landscape, to name a few – need to work in our favor to keep the state's deer population moving in the right direction. But as we know, life here on the Northern Plains means that change, good or bad, is inevitable and there is little, if anything, we can do about it.
What we can control is our actions while in the field. I encourage hunters to be respectful of landowners and other hunters they encounter.
North Dakota's hunting heritage is strong, in part because of the respectfulness displayed by hunters to the game they pursue and to the land that harbors these animals.
Be safe, know your target before pulling the trigger, leave little trace of your passing and enjoy the resources this fall in North Dakota's great outdoors.