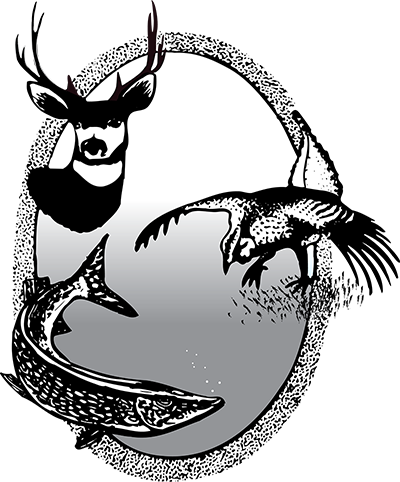 Hunting Doesn't End With the Bang
Authors and Contributors
Back in the day, let's say sometime in the 1960s, the response rate for North Dakota Game and Fish Department hunter harvest surveys was around 90%.
Fast forward to the mid-1990s and the percentage of hunters who received paper surveys in the mail and returned them to Game and Fish dropped to about 40%.
"If you're trying to use the data that you get from some of these hunter harvest surveys to inform management, you really want a higher response rate," said Chad Parent, Game and Fish Department survey coordinator. "So, in the mid-1990s we started sending out follow-up surveys for the first time, with the cost being additional work hours and more dollars."
The follow-up requests, Parent said, bumped hunter response up to a respectable 60% to 65% on some of the surveys.
"The research will tell you, and it's kind of an arbitrary rule, that if you can hit a 60% response rate, you can be pretty comfortable with your surveys," he said. "For the Game and Fish, we do want to hit that because we place a lot of importance on our harvest estimates."
Yet, this question remains: Why the noticeable decline in hunter response to Department surveys over the years?
"We've also got to balance those things with the people who are living in those hunting units. We may have people who want a large deer population and we may have people who are less tolerant for larger deer populations," he added. "So, we're balancing these kinds of natural survival, mortality factors and social carrying capacity. And the lever that we use to do that is hunter harvest. And if we're going to pull that lever to make populations go up or down, we need to have some good information and that's where the surveys come in."
At the time of this interview in early September, with the youth waterfowl and youth deer seasons nearly in swing, the hunter harvest survey season was just kicking off, with pronghorn, deer, upland birds and more to follow.
"We survey everything and we're kind of unique in North Dakota because we have the ability to do that," Parent said. "We're a small agency that can be flexible and capture all of our hunter harvest for all of our seasons. There's always a lot going on."
Currently, the Game and Fish is sending hunters an online or paper hunter harvest survey through the mail. Parent calls this a mixed mode survey design that's relatively new to the agency.