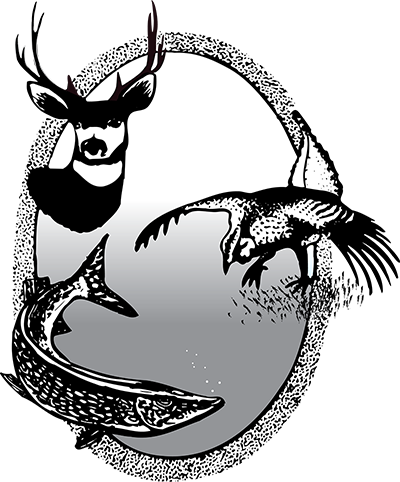 Authors and Contributors
Two days ago, September 22, marked the transition from summer to fall. It was difficult to notice the shift in seasons as the daytime high that day was somewhere in the upper 80s.
Weather aside, we were already into the anticipated slide into fall, marked earlier by the deer and pronghorn archery openers, the first full weekend of grouse and partridge hunting, and on it goes.
For many who live in North Dakota, when the hunting seasons start on the Northern Plains, fall is here no matter what the calendar reads.
This is further evidence, I believe, in the deep belief in the state's hunting heritage that is held by so many North Dakotans.
I've often commented in this space about the hunter's responsibility to treat the land they hunt, much of it privately owned, with respect. I've also encouraged hunters to show that same regard for other hunters they encounter in the field.
While doing the right thing, with respect to others and the wild game we pursue, is something all hunters should strive to accomplish without pause, the occasional reminder doesn't hurt.
As you'll see in this issue of North Dakota OUTDOORS, we need hunters, no matter their age, to do the right thing. This is especially true when it comes to chronic wasting disease and what hunters can do to slow the spread of a disease that can cause long-term population declines if left unchecked.
While the CWD feature in this issue of NDO goes into greater detail than I will go into in this space, it's important to note that hunters adhere to the baiting restrictions and transportation requirements in place.
If you've ever visited with Dr. Charlie Bahnson, the Department's wildlife veterinarian, he has long said that hunters are our best and most important tool in managing a healthy, sustainable population at the right deer densities. Yet, beyond harvest, hunters, again, must do the right thing and observe the Department's baiting and transportation restrictions to help slow the spread of CWD.
Also of significance in this effort is testing for this invariably fatal disease. According to Department statistics, in hunting units in North Dakota where we have CWD documented, only about 10% of license holders drop off the heads of harvested deer for sampling.
It goes down from there.
In adjacent hunting units, we're looking at maybe 2% to 3% of license holders dropping off their deer heads for testing. Those numbers certainly need to climb and the only way that will happen is if hunters, in this effort to keep CWD in check, do the right thing.
On a brighter note. It's fall, a season many having been waiting for because of the many opportunities afforded us in North Dakota's great outdoors.