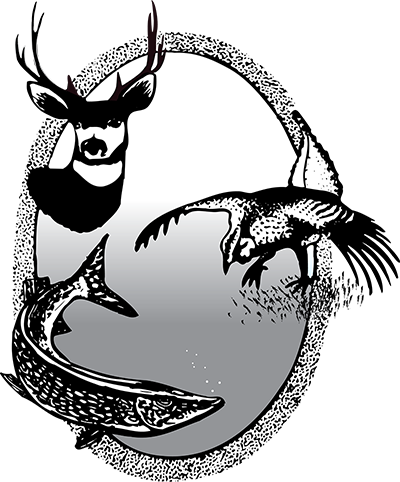 2020 Enforcement Division Review
Authors and Contributors
Another year has come and gone, and what a year it was for all walks of life, including the North Dakota Game and Fish Department's enforcement division. From dealing with daily COVID-19 challenges, increased numbers of hunters and anglers and changes in technology, game wardens continued to do what they always do without pause, providing exceptional service to North Dakotans.
I sincerely appreciate the effort and contributions of the officers and staff. The men and women who choose to sacrifice their weekends, holidays, season openers and family time to safeguard North Dakota's natural resources and ensure the safety of those who recreate outdoors certainly deserve a huge thank you.
One of the new pieces of technology implemented and finalized in 2020 was a new records management system. This new system was built specifically for the needs of the enforcement division and is providing new and interesting data that will assist in developing and improving enforcement operations.
While we have always been able to report the number of citations issued in a year, that number pales in comparison to the number of people contacted by a game warden where no citation was issued. These license checks, bag inspections, boating safety inspections, public safety calls, wildlife issues, permits, the list goes on, are as important as the number of citations and are now tracked.
For instance, between September 1, 2020 and December 31, 2020, there were 11,937 contacts made by game wardens, and 1,061 citations written. This information shows more accurately the impact game wardens have instead of looking at citation numbers alone.
With this information now readily available, we will continue to develop and implement enforcement strategies and operations for the benefit of North Dakota's wildlife and those who enjoy the outdoors.
2020 Summary of Violations
Big Game
Illegal taking/possession of big game
72
Failure to wear fluorescent orange
15
Tagging violations
17
CWD violations
9
Killing wrong species or sex
9
Shining big game
11
Other big game violations
37
Total Big Game
170
Small Game
Using gun able to hold more than 3 shells
96
Hunting in closed season
28
Illegal possession/taking
4
Exceeding limit
68
Failure to leave identification or sex of game
33
Killing wrong sex or species
8
Wanton waste
4
Hunting in unharvested field
11
Other small game violations
125
Total Small Game
377
Boating
Use of unlicensed or unnumbered boat
138
Failure to display boat registration
108
Operating without lights at night
64
Inadequate number of PFDs
261
Water skiing violations
20
Reckless or negligent operation
5
Operating vessel under influence/intoxicated
10
Other boating violations
53
Total Boating
659
Fishing
Exceeding limit
65
Fishing in closed/restricted area
22
Fishing with illegal bait
14
Paddlefish violations
3
ANS violations
84
Other fishing violations
127
Total Fishing
315
Furbearer
Use/possession of illegal snares
8
Shining (using artificial light)
4
Harassing furbearers with motor vehicle
6
Other furbearer violations
3
Total Furbearer
21
General
Use of motor vehicle off established trail
47
Hunting on posted land without permission
72
Aid in concealment of unlawful game
8
Loaded firearm in motor vehicle
59
440 yard violation
2
Littering
28
Other general violations
10
Total General
226
Licensing
Hunting/fishing/trapping without proper license
182
Failure to carry license on person
306
Misrepresentation on license or application
12
Other licensing violations
15
Total Licensing
515
Wildlife Management Areas/Refuge
Failure to obey posted regulations
57
Tree stand violations
4
Possession of glass beverage containers
16
Camping violations
8
Prohibited uses of motor vehicles
8
PLOTS access violations
60
Other WMA/refuge violations
12
Total Wildlife Management Areas/Refuge
165
Miscellaneous
Possession of controlled substance
33
Possession of drug paraphernalia
25
Open container
7
Minor in possession
46
Criminal trespass
76
Other miscellaneous
40
Total Miscellaneous
227
Commercial
Commercial violations
12
Total Commercial
12
Grand Total
2,668
Incidents 2020 – Top 10 Counties
(An incident is defined as any situation that requires a response from a game warden. It does not have to be a crime. The situation could be, for example, a stranded angler.)
Ramsey – 200
McKenzie – 197
Burleigh – 190
McLean – 173
Williams – 168
Morton – 154
Richland – 152
Stark – 133
Cass – 119
Bottineau – 113
Citations 2020 – Top 10 Counties
Ramsey – 320
Williams – 163
McKenzie – 128
Stutsman – 108
Burleigh – 106
Benson – 92
Bottineau – 88
McLean – 88
Mercer – 83
Dickey – 78
Johnston Named Wildlife Officer of the Year