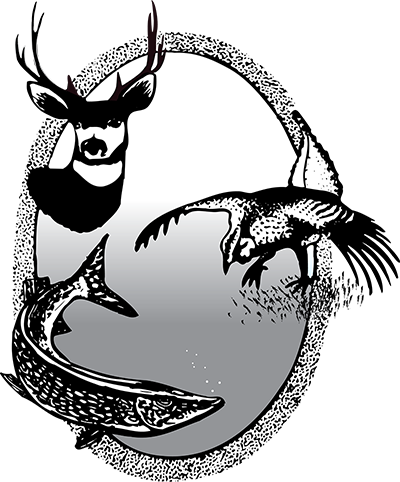 Authors and Contributors
While we strive here at the Game and Fish Department to, among other things, manage wildlife and wildlife habitat to provide quality hunting, fishing and other outdoor experiences for all, the safety of those out recreating is also a priority.
This attention to safety, of spending quality time in the field and returning home at the end of the day, is certainly magnified in the Department's hunter education program, which has successfully certified thousands of students of all ages over the years.
As I write this with 10 days remaining in January, historically one of our leanest months here on the Northern Plains, there have been times I had to remind myself, thanks to some unseasonably mild weather, that it is in fact January.
While the mild temperatures and lack of snow so far this winter is welcome to many, safety for the state's ice anglers and darkhouse spearers is of great concern.
Greg Power, Department fisheries chief, said the other day that ice conditions on many North Dakota waters is probably the poorest for mid- to late January on record.
I think he's correct.
Last week's record warmth for two days, coupled with a record day-long wind event, opened some lakes. According to some reports, 15-plus units (ice houses, vehicles, four-wheelers and so on) have reportedly gone through the ice on a number of waters, which is something we've maybe never heard of for mid-January in North Dakota.
The good news for ice anglers, who certainly can't complain about access to most lakes this winter, is that most lakes are now creating ice.
Even so, we continue to urge ice anglers and others to be extra cautious as pressure ridges are likely more dangerous this winter than in years past.
Because of the lack of snow cover, the ice pack is strong for its given depth, but ice depths certainly aren't what anglers are accustomed to at this time of year.
Of course, how the rest of winter will play out is only a guess, we can argue that while ice conditions have not been the best at times, forcing ice anglers to modify their plans, the mild weather so far has certainly been a plus for the state's wildlife.
In winters when temperatures are certainly colder than what we've experienced thus far, and there is a lot of snow on the landscape, deer, pheasants and other animals are really taxing what little reserves they have.
While spring is simply a thought at this time, I encourage you to get outside and experience what North Dakota's great outdoors has to offer during the winter months. But certainly, given questionable ice conditions at times on many waters, be extra cautious.