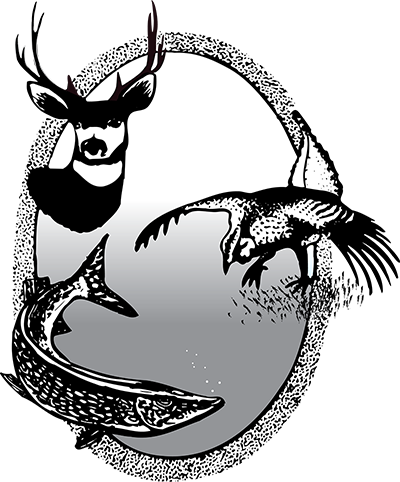 Authors and Contributors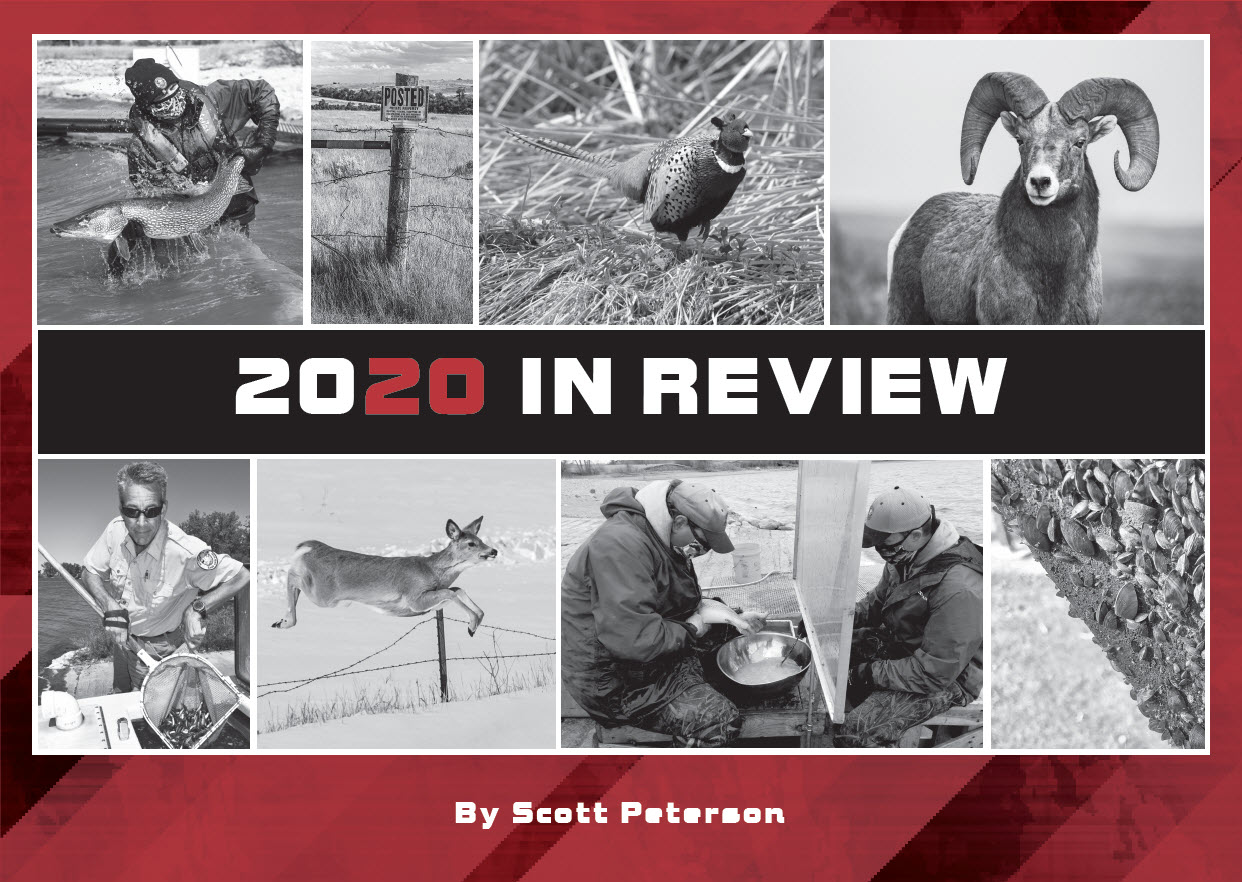 To say that 2020 has been challenging would be a serious understatement. As we approached mid-March, the unimagined happened and the COVID-19 pandemic began to rear its ugly head in North Dakota.
In a lot of ways, though, we were able to function because the nature of what we do for our customer base at the Game and Fish Department keeps much of our staff outdoors and socially distanced at any given time. That's not to say that we didn't have challenges, but for the most part, Department personnel who work in the field daily, were able to continue to do so.
The list of challenges was, and continues to be, lengthy. One of the first decisions that needed to be made was whether to host the annual National Archery in the Schools Program state tournament. This program is incredibly popular and important to many of the state's students. However, in light of the fact that most, if not all, the North Dakota High School Activities Association sanctioned events were being canceled at that same time, we simply did not feel it would be responsible to conduct the event at the beginning of what appeared to be a serious and persistent pandemic. That was the first of many such decisions that would need to be made throughout the year.
Right on the heels of that dilemma was the challenge of figuring out a way to conduct our fish spawning operations while maintaining social distancing guidelines. The annual spawning operations are vitally important to maintaining the quality fishing our anglers have come to expect and enjoy. As a testament to the work ethic and ingenuity of Department spawning crews, they persisted and not only met egg collection goals, but surpassed them.
We also needed to figure out a way to certify several hundred new hunter education students while maintaining social distancing criteria. At the time of this writing, about 1,200 students completed the online, written and practical portions of the program that were adjusted to meet the demand during such uncertain times.
Other seasonal field work demands, such as tree and grass planting, noxious weed spraying, wildlife and fishery surveys, and others went on as planned, with some adjustments, as those important tasks needed to be accomplished. Also of note, we were the only state in the Central Flyway to conduct waterfowl surveys this past summer.
While adjustments had to be made in how we do our jobs, from private land biologists replacing drive-around tours with farmers and ranchers to driveway discussions and phone conversations, the work continued. Department game wardens also continued routine patrols without a hiccup and our licensing staff served our customers without pause.
While I could go on and on about other staff and their duties accomplished, and about the many challenges met head-on during these unprecedented times, it's certain we lost some efficiency in the process, yet we were able to continue to function at a high level. We've always been proud of Game and Fish Department staff, but never more than this past year. They continued to do amazing work despite the many obstacles thrown their way. I'm not certain how much of this is sustainable, but we were able to find ways to keep delivering the high level of customer service that we pride ourselves on.
Because of the pandemic, more has been said and written about individual physical health this past year. However, the subject of mental health has also become even more important and more evident this past year. While we've all adjusted our daily lives to accommodate social distancing guidelines, we've also needed safe distractions from the ongoing pandemic from time to time. It is important to many of our state's citizens that they be able to spend quality time in the outdoors pursuing their passions of hunting, fishing, trapping, recreational shooting, or perhaps just going for a walk in the outdoors.
In retrospect, I think that the biggest casualty for our Department, and its staff, is the reduction in the amount of personal customer interface that we've been able to maintain. We have grown accustomed to interacting with our customers on a regular basis over the course of the year through district advisory board meetings, civic club presentations, or even walk-in traffic at our different office locations. We've obviously found ways around that too, but it is not ideal or preferable and we all hope that we can get back closer to normal soon.
---
2020 Numbers
780 – Number of any-deer bow licenses made available to nonresidents.
1,200 – The approximate number of students, at the time of publication, who completed the written and practical portions of the Department's hunter education program, which was adjusted to meet the demands of students during the pandemic.
2,364 – Number of mule deer counted during the Department's spring survey, indicating a 7% population increase from 2019.
10,000 – Estimated number of mussels collected below Kathryn Dam on the Sheyenne River. The collected mussels were relocated elsewhere in the river because it was feared that work being done to the dam would be detrimental to the population.
90,000 – Estimated number of Canada geese counted during the Department's annual midwinter waterfowl survey.
170,000 – Number of advanced walleye fingerlings stocked in state waters.
800,000 – Approximate number of PLOTS acres made available to hunters.
2.1 million – Number of chinook salmon eggs collected during the Department's salmon spawning operation in fall on the Missouri River System.
2019-20 LICENSES AND PERMITS ISSUED
 
Resident
Nonresident
Individual Fishing
46,626
19,318
Married Couple Fishing
13,370
5,660
Senior Citizen Fishing
12,396
 
Disabled Fishing
268
 
Short-Term Fishing
 
 
10-Day
 
7,283
3-Day
 
26,235
Paddlefish Tags
2,477
688
Commercial Tags
9
 
Retail Bait Vendor
229
 
Wholesale Bait Vendor
30
4
Fish Hatchery
4
 
2019 Boat Registrations
7,348
 
(Third year of 3-year decal)
 
 
General Game Hunting
41,257
36,660
Small Game Hunting
13,726
18,128
Combination License
58,097
 
Waterfowl Hunting
 
20,733
Furbearer Hunting/Trapping
8,463
2,753
Fur Buyer
28
10
Deer Gun Hunting
52,347
571
Deer Gun Hunting (Gratis)
11,981
292
Deer Bowhunting
24,902
2,687
Moose Hunting
406
 
Moose Hunting
69
 
(Preferential Landowner)
 
 
Elk Hunting
405
 
Elk Hunting
83
 
(Preferential Landowner)
 
 
Turkey Hunting (Spring)
6,085
 
Turkey Hunting (Fall)
3,450
 
Turkey Hunting (Gratis Spring)
413
 
Turkey Hunting (Gratis Fall)
210
 
Habitat Stamp
94,966
 
Shooting Preserve
11
 
Fishing/Hunting Guide
281
34
Taxidermist
279
4
Falconry
3
 
Scientific Collector
30
30
Swan
1,624
1,076
Sandhill Crane
2,284
1,555
2020 Special Big Game Licenses
 
Licenses Available
Applications Received
Moose
470
24,027
Elk
532
21,069
Bighorn Sheep
5
16,935
FINANCIAL STATEMENT JULY 1, 2019 TO JUNE 30, 2020
Type
Amount
Income
$42,703,761
Expenses
$34,646,137
Fund Balances, Fixed Assets and Long-Term Debt
Game and Fish General Fund
$33,434,612
Habitat and Depredation Fund
$1,594,095
Nongame Wildlife Fund
$163,669
Aquatic Nuisance Species Program
$983,317
Total All Funds
$36,175,693
Fixed Assets
$53,967,644
Department Net Worth
$90,143,337