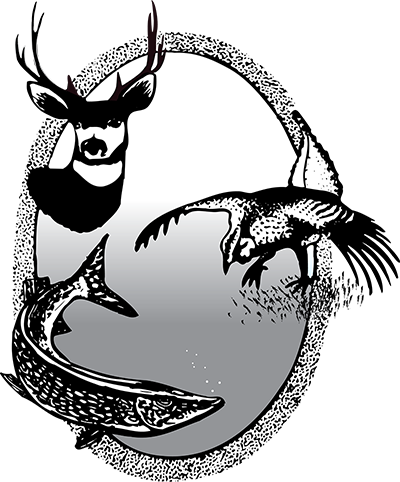 Authors and Contributors
As we collectively bid 2020 good riddance, many of the challenges everyone faced in what will be remembered as an unimaginable year, will certainly continue to test us
Like in all walks of life, North Dakota Game and Fish personnel were challenged over the last many months to fulfill the Department's mission, which is "to protect, conserve and enhance fish and wildlife populations and their habitats for sustained public consumptive and nonconsumptive use." I can say, without hesitation, that Game and Fish staff met this mission in 2020, despite the long line of obstacles. Many adjustments were made to enable Department personnel to continue to work in the field and indoors safely. These changes were made without hesitation, which came as no surprise to me, considering the makeup of those dedicated individuals employed at Game and Fish
Later in these pages of North Dakota OUTDOORS, deputy director Scott Peterson reviews 2020 and the many hurdles that were needed to overcome to do our jobs. I echo everything Scott revisited, while acknowledging that it was impossible in his effort to name everyone in the Department who adjusted their lives and work efforts to get the job done
Certainly, it was a team effort, and will remain so as we move on to meet the demands of 2021
Much of our attention early this year will be devoted to the gathering of the 67th legislative assembly. With lawmakers now in session, it's our responsibility and goal to help foster change to our natural resources that many feel so passionately about in North Dakota
I said this in prior sessions, but I believe that while it's the Game and Fish Department's job to provide professional and scientific guidance to lawmakers dealing with natural resources, it is the hunters, anglers and other outdoor enthusiasts who have the attention of legislators
Like in past legislative assemblies, Game and Fish Department staff will track hunting and fishing issues on the Department's website.
A brief description of each bill will be noted, along with the hearing schedule. If you are passionate about North Dakota's great outdoors, as many of you are, stay abreast and get involved
To view each bill in its entirety, click on the linked bill number. This legislation tracking feature will remain active until the session ends
While we were blessed with some pretty decent weather in late fall, we all know that can change in a hurry here on the Northern Plains. Even so, dress accordingly and get outside this winter to enjoy North Dakota's great outdoors.