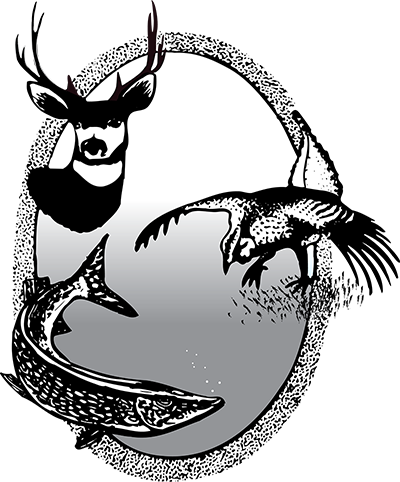 Authors and Contributors
Where is barotrauma a problem?
Barotrauma is not an issue everywhere in North Dakota because most shallow prairie lakes seldom exceed 33 feet in maximum depth. Concerns are highest in larger, deeper bodies of water like Lake Sakakawea or Devils Lake. Walleye in Lake Sakakawea are notorious for moving deeper in pursuit of rainbow smelt, a coldwater forage fish that also seeks deeper water as summer warms up.
Anglers practicing catch-and-release on these deep walleye may be killing considerably more than their limit at times, and the Game and Fish Department has gotten complaints of small walleye floating on the surface after being released. At Devils Lake, barotrauma has become more common as water depths increased beginning in the early 1990s. In summer, walleye, especially large fish, will often be found at cooler depths, spread out among the deeper basins of the lake. In winter, the concern of barotrauma focuses on yellow perch, the prime target of winter anglers at Devils Lake for decades. When a younger year-class of perch is approaching harvestable size, anglers will often sort through a lot of smaller perch in search of a keeper, and this becomes a concern when many of the released fish cannot swim away on their own due to barotrauma.