NORTH DAKOTA OUTDOORS MAGAZINE
Purchase the North Dakota Outdoors Calendar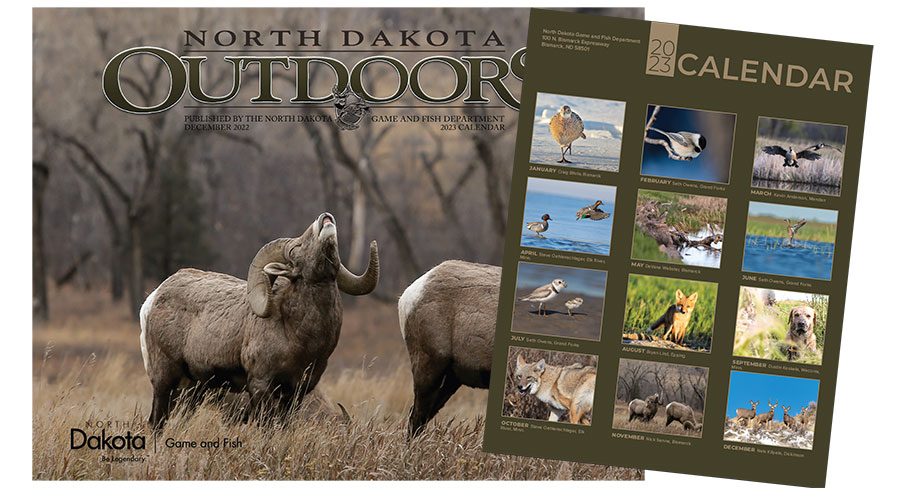 Established in 1931, North Dakota Outdoors provides a wealth of North Dakota hunting and fishing information, plus natural resource management topics, and historical and human interest articles, all illustrated with eye-catching photography.
Outdoors subscribers receive 10 issues per year, including the spring fishing and fall hunting preview magazines, plus the popular annual calendar in December.
Note: Subscriptions received by 15th of each month will begin with the next month's magazine (ex. a subscription received by December 15 will begin with the January magazine. A subscription received after December 15 will begin with the February magazine.)
Calendars can also be purchased separately online.