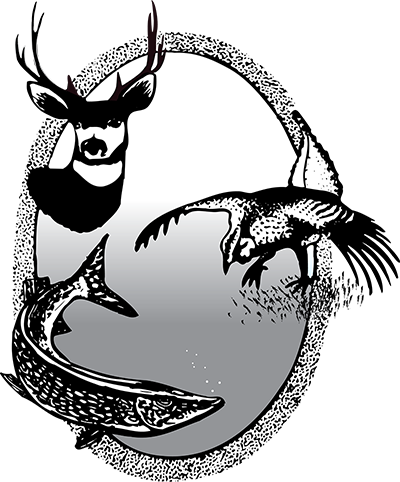 2021 Enforcement Division Review
Authors and Contributors
It was another fantastic year for the North Dakota Game and Fish Department's enforcement division in 2021. There were numerous challenges encountered by the men and women game wardens, but they continued to do what they do best, face those challenges and find ways to succeed. Staffing issues and open districts creating an increased workload, supply shortages, and learning and enforcing new laws and regulations were all met head on by some of the best, most professional law enforcement officers in the state. I cannot thank the game wardens and staff enough for all their hard work and exceptional service to those who enjoy North Dakota's fish and wildlife.
One of the highlights of 2021 for the enforcement division included all the positive, impactful contacts game wardens and staff made throughout the year. Daily, face to face contact and communication is so important for the Game and Fish Department, hunters, anglers, trappers, recreational boaters and landowners.
Game Wardens made 51,110 field contacts in 2021. This number does not include all the people met and visited with at sport shows, state fair, local wildlife club meetings, school programs, hunter safety classes, trunk or treats, or Christmas toy drives. Sure, issuing citations to protect our resources and make sure everyone stays safe is an important part of the job, but so are building relationships, answering questions and promoting North Dakota and its tremendous outdoor opportunities.
Hopefully, many of you have enjoyed the excellent articles written by Department game wardens starting in 2021. The Behind the Badge stories are found on the Department's website (gf.nd.gov) and Facebook page, providing a glimpse into the life of a game warden and things they are doing in their communities. If not, I encourage you to take a look and learn more about things being done in the enforcement division, both now and into the future.
Andrew Dahlgren, North Dakota Game and Fish Department district game warden stationed in Edgeley, is the state's 2021 Wildlife Officer of the Year and Boating Officer of the Year.
GAME
Violation
Count
Illegal taking/possession of big game
10
Failure to wear fluorescent orange
17
Tagging violations
18
CWD violations
20
Killing wrong species or sex
12
Shining big game
7
Other big game violations
63
Total
147
SMALL GAME

| Violation | Count |
| --- | --- |
| Using gun able to hold more than 3 shells | 70 |
| Hunting before/after legal hours | 3 |
| Illegal possession/taking | 3 |
| Exceeding limit | 16 |
| Failure to leave identification or sex of game | 62 |
| Killing wrong sex or species | 4 |
| Wanton waste | 10 |
| Other small game violations | 75 |
| Total | 243 |
BOATING

| Violation | Count |
| --- | --- |
| Use of unlicensed or unnumbered boat | 63 |
| Failure to display boat registration | 92 |
| Operating without lights at night | 62 |
| Inadequate number of PFDs | 247 |
| Water skiing violations | 21 |
| Reckless or negligent operation | 20 |
| Operating vessel under influence/intoxicated | 8 |
| Other boating violations | 333 |
| Total | 846 |
FISHING

| Violation | Count |
| --- | --- |
| Exceeding limit | 81 |
| Fishing in closed/restricted area | 24 |
| Fishing with illegal bait | 29 |
| Paddlefish violations | 3 |
| ANS violations | 137 |
| Other fishing violations | 132 |
| Total | 406 |
FURBEARER

| Violation | Count |
| --- | --- |
| Use/possession of illegal snares | 1 |
| Shining (using artificial light) | 7 |
| Harassing furbearers with motor vehicle | 2 |
| Other furbearer violations | 8 |
| Total | 18 |
GENERAL

| Violation | Count |
| --- | --- |
| Use of motor vehicle off established trail | 55 |
| Hunting on posted land without permission | 58 |
| Aid in concealment of unlawful game | 1 |
| Loaded firearm in motor vehicle | 48 |
| 440-yard violation | 5 |
| Littering | 20 |
| Hunting in unharvested field | 16 |
| Other general violations | 6 |
| Total | 209 |
LICENSING

| Violation | Count |
| --- | --- |
| Hunting/fishing/trapping without proper license | 213 |
| Failure to carry license on person | 256 |
| Misrepresentation on license or application | 15 |
| Other licensing violations | 9 |
| Total | 493 |
WILDLIFE MANAGEMENT AREAS/REFUGE

| Violation | Count |
| --- | --- |
| Failure to obey posted regulations | 50 |
| Tree stand violations | 7 |
| Possession of glass beverage containers | 4 |
| Camping violations | 1 |
| Prohibited use of motor vehicles | 8 |
| PLOTS access violations | 8 |
| Other WMA/refuge violations | 4 |
| Total | 82 |
MISCELLANEOUS

| Violation | Count |
| --- | --- |
| Possession of controlled substance | 30 |
| Possession of drug paraphernalia | 24 |
| Open container | 12 |
| Minor in possession | 30 |
| Criminal trespass | 71 |
| Other miscellaneous | 15 |
| Total | 182 |
COMMERCIAL

| Violation | Count |
| --- | --- |
| Commercial violations | 6 |
| Total | 6 |
Grand Total - 2,632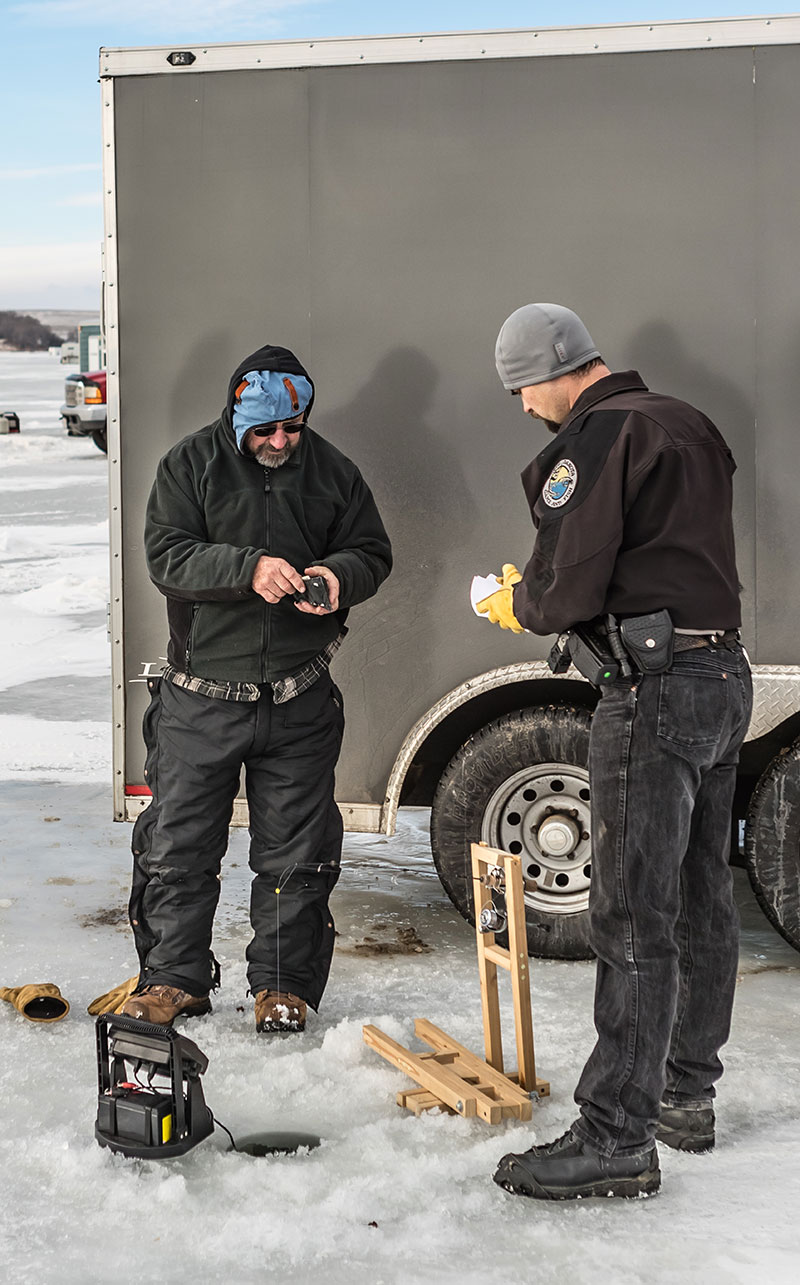 INCIDENTS 2021 – TOP 10 COUNTIES
(An incident is defined as any situation that requires a response from a game warden. It does not have to be a crime. The situation could be, for example, a stranded angler.)
Richland – 165
Cass – 158
Morton – 148
Mountrail – 139
Mercer – 122
CITATIONS 2021 – TOP 10 COUNTIES
Ramsey – 399
Williams – 132
Benson – 125
McLean – 107
Bottineau – 92
LaMoure – 92
Mercer – 91
McKenzie – 89
Pembina – 88
Stark – 78