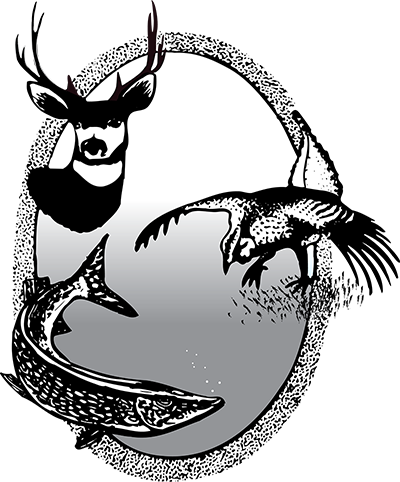 Authors and Contributors
Happy New Year!
I hope everyone had a healthy and safe holiday season and that 2022 treats you and your family to good health, safety and many outdoor adventures.
In the latter part of November and into much of December, myself, along with many Game and Fish Department staff, had the privilege of attending and presenting at the eight district advisory board meetings across the state. As many of you are aware, the governor appoints a citizen within each district to serve as a member of the Game and Fish Department advisory board to serve as a local liaison to the agency. Each fall and spring, advisory board members work with a local organization to host a meeting within their district and Department staff attend these meetings to hear about local fish and wildlife issues and provide updates to those in attendance on topics we are currently working on.
This fall's meeting cycle consisted of Williston to Wishek, Grand Forks to Amidon, with Bottineau, Bismarck, Casselton and Leeds sandwiched in between. In my years with the Department, I've been to many advisory board meetings, all of which provided the opportunity to connect with interested citizens across the state. I have always looked at these gatherings as an opportunity and not a burden, a way to make local connections, talk through difficult issues, and celebrate accomplishments with local partners who are so instrumental in fish and wildlife management in North Dakota.
In all sincerity, I can say that most of the meetings I've attended over time were very productive because, in large part, the informal atmosphere fostered constructive dialogue between those in attendance.
The meetings this fall were no exception and I want to thank those who made the effort to attend and provide input on issues that matter to you. From deer management to fishing tournaments, baiting and nonresident hunting pressure, electronic posting and wildlife diseases, there wasn't a shortage of discussion. Certainly, there were some agreements and disagreements, but I hope everyone walked away with a better understanding of opposing views. I know I did.