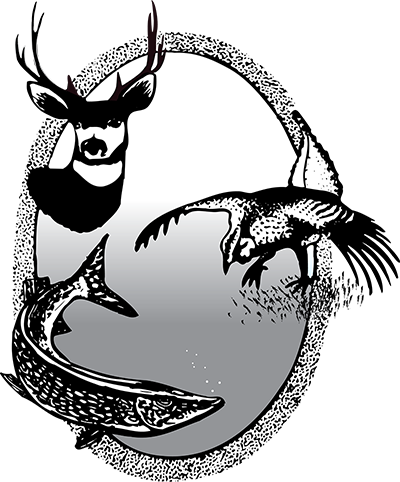 Poachers steal from law-abiding hunters and anglers. They are nothing less than game thieves. A poacher who takes a deer out of season or an extra limit of fish has reduced your opportunity to take that game.
If you value hunting and fishing you owe it to yourself to report those who take your game. They are stealing from you.
Contact a game warden directly. Game wardens are stationed throughout the state. Find the nearest game warden here.
Call state radio at 701-328-9921. You will be put in touch with the nearest game warden, sheriff's department, or other law enforcement agency. This number is available 24 hours a day.
 At RAP you can report a violation and receive a reward for a conviction based on your information. Rewards range from $100-$1000 depending on the nature of the crime. If you wish to remain anonymous, you will receive a special code number and do not need to give your name.
Donate to the RAP program (tax deductible) at RAP - ND Wildlife Federation, Box 1091, Bismarck, ND 58502-1091.
When reporting a game violation, the following form will help to ensure that you collect as much information as possible. We suggest printing this form and carrying it with you in your vehicle.
Printable Violation Information Form (pdf)
Requested Violation Information
Nature of violation
Location
Violator's name and address if known
Description of violator(s) (age, build, clothing, other features)
Vehicle description (license number, make, year, color, other features)
Date and time of offense
Your name, address, and phone number
Names, addresses, and phone numbers of witnesses
Would you sign a complaint and testify if necessary?
Additional comments