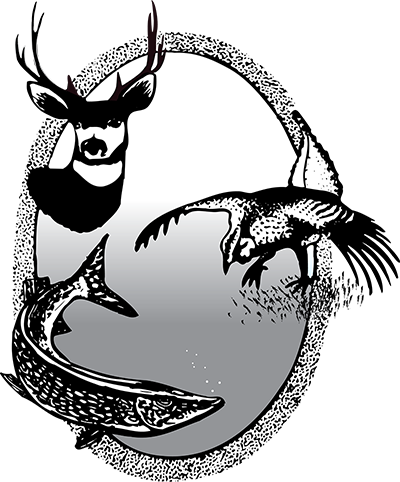 Barbecued Duck
2 large birds
12 oz chili sauce
14 oz hot ketchup
1/4 pound margarine or butter
2 tsp salt
1/4 tsp pepper
2 tbsp vinegar
1/2 cup water
Place quartered birds on rack (skin side up) in a shallow pan in a 325 F oven.
Melt margarine in a small pan then add remaining ingredients and bring to a slow boil.
Keep warm.
Baste meat. Continuing to baste every 15 minutes for about 45 minutes.
You may want to turn birds when the top is browned.
(Per NDO 1978)
---
Duck Phillys
Ingredients
6 - 8 duck breasts sliced into strips
1/4 cup + 2 Tbsp. olive oil
3 Tbsp. red wine vinegar
1 yellow onion, sliced
1 red bell pepper, sliced
1 green bell pepper, sliced
2 cloves of garlic, minced
Salt and pepper
Pepper jack cheese
Italian rolls, hoagie buns, or philly bread
Instructions
In a medium bowl, combine duck meat, ¼ cup olive oil, red wine vinegar and salt and pepper. Marinate for at least 2 hours but can be as long as 24 hours.
Heat remaining olive oil in a skillet over medium heat. Add onions, peppers and garlic. Cook until lightly browned. Then add duck slices, cook for 2-3 minutes more.
Top rolls or buns with mixture and a slice of pepper jack cheese.
---
Grouse and Grapes
1 grouse with skin
Salt and pepper to taste
3 tbsp butter
1 large bunch seedless white grapes
1 jigger brandy
1 pint heavy cream
Melt butter in skillet and quickly brown grouse.
Salt and pepper to taste.
Stuff grouse with grapes and place in a buttered casserole dish.
Add more grapes until the grouse is covered.
Top with a Tsp butter.
Cover casserole and bake in a 375 F oven for about 25 minutes.
Baste often with liquid from the grapes.
Add brandy just before removing grouse from oven.
Sauce
Boil down the drippings from the grouse and the juice of the grapes, adding the whole grapes left in the casserole.
Stir in the cream and serve with the grouse.
---
Pheasant Tortilla Soup
Ingredients
3-4 pheasant breasts
1 ½ cups chicken broth
½ can black beans
1 ½ cups corn (canned, frozen, or fresh)
1 can red enchilada sauce
1 cup diced tomatoes and peppers (or 1 can Rotel)
1 cup onion diced
1 jalapeno pepper diced (optional)
4 tbsp lime juice
4 tbsp cilantro
Shredded cheese and tortilla chips to top (optional).
Instructions
Lightly brown pheasant breasts on both sides.
Mix all ingredients in CrocPot EXCEPT lime juice and cilantro.
Cook on low for 4 hours.
Remove breasts and shred.
Return shredded meat to the pot, add lime juice and cilantro and cook 30 more minutes on low.
Crunch tortilla chips and cheese on top
---
Stewed Pheasant
1 pheasant, quartered
1/4 cup butter
3 apples, peeled, cored, quartered
2 tsp cinnamon
2 cups apple cider
Salt and pepper to taste
Melt butter in heavy, deep pot.
Brown pheasant pieces.
Add remaining ingredients, cover pot and simmer 1-1.5 hours or until pheasant is fork tender.
Add more cider if necessary.
Serve with rice.
---
Wild Turkey Roast
1 wild turkey
2 tbsp salt
1 tsp pepper
1 tbsp vinegar
3 stalks celery, diced
1 onion, diced
1 small potato, diced
1-2 cloves garlic, minced
1/2 bell pepper, diced
1/4 pound margarine, melted
1/2 cup flour
2 quarts water
Combine salt and pepper with vinegar.
Brush outside and inside of turkey.
Combine celery, onion, potato, garlic and bell pepper and fill cavity of turkey.
Truss.
Brush outside of turkey with melted margarine and flour mixture.
Place on rack in roaster, add water.
Place in 425 F oven, baste until turkey is brown then cover and roast 5 hours at 350 F or until done.