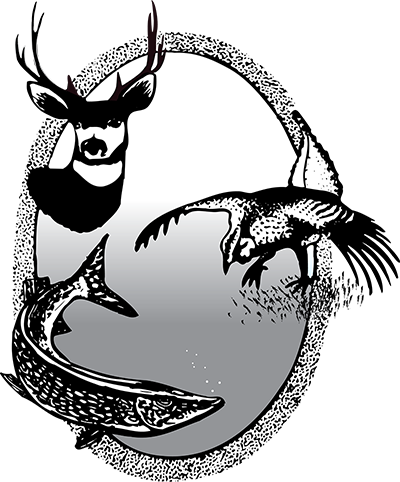 Rabbit Supreme
1-2 rabbits cut up
Flour, salt and pepper to taste
Shortening
1/4 cup water
1/4 cup wine
2 cans cream of mushroom soup
Worcestershire sauce
Tabasco sauce
1 clove garlic
1 bay leaf
2-3 strips bacon
2 onions sliced
Boil rabbit pieces 1 hour.
Dry thoroughly.
Shake in bag with flour, salt and pepper.
Braise rabbit pieces in small amount of Worcestershire sauce, 1 Tsp Tabasco sauce, garlic, and bay leaves.
Place rabbit in a pressure cooker. Place strips of bacon over rabbit.
Close cooker, process 20-25 minutes at 10 pounds of pressure.
(Per NDO 1978)
---
Roast Raccoon
1 raccoon, cleaned, fat removed
2 Tbs salt
1/2 tsp pepper
1 onion, quartered
3 carrots, chunked
1 cup broth
In large pan cover raccoon with water, add salt, pepper, onion and carrots.
Parboil for 1 hour.
Remove meat and strain broth.
Place raccoon in roasting pan
Add broth and roast uncovered in a 350 F oven for 2 hours.
Baste several times with pan drippings.
Add more broth if needed to keep from sticking.
---
Fricasseed Squirrel
1 squirrel, cleaned
1/2 tsp salt
1/8 tsp pepper
1/2 cup flour
3 bacon slices, chopped
1 Tbs onion, sliced
1.5 tsp lemon juice
1/3 cup beef broth
Disjoint and cut squirrel into size or seven pieces.
Rub pieces with salt and pepper.
Dredge in flour.
Pan fry with chopped bacon for 30 minutes, browning all sides.
Add onion, lemon juice, broth and cover tightly.
Simmer for 3 hours.