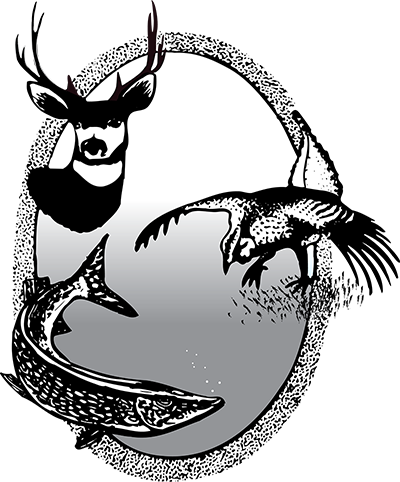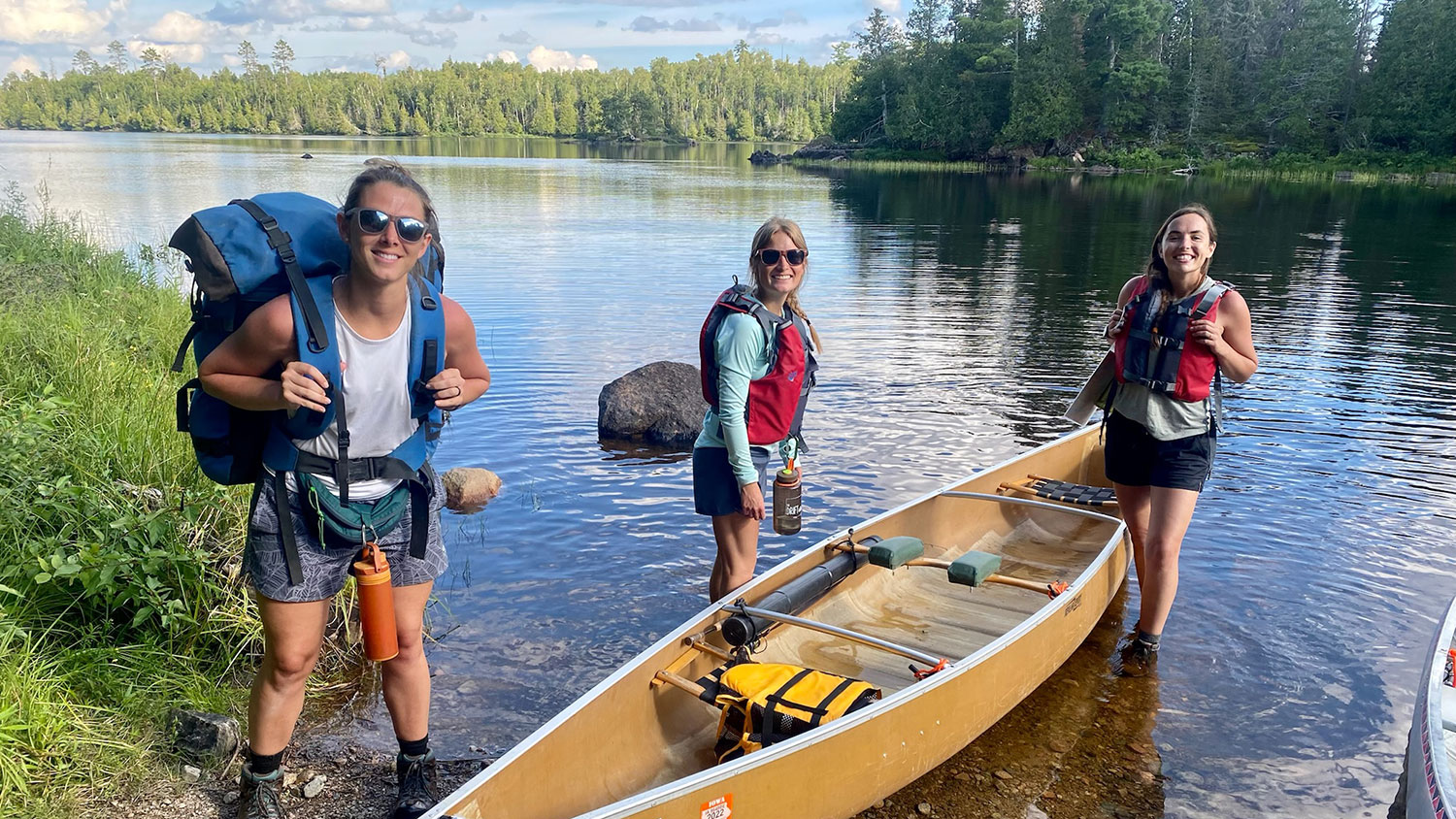 The four of us arrive in the small and spirited town of Ely, Minn. to pick up the extra rental canoe. I love the atmosphere as everyone is here for the same reason. They're either entering or exiting the Boundary Waters Canoe Area Wilderness, work at a local business that relies heavily on this traffic or are at least soaking in some of the abundant nearby outdoor activities – hiking, biking, fishing, or exploring the many parks and trails – that require a little less commitment. Canoes frequent the tops of vehicles, packs adorn people in the streets and I finally feel at home in my Chaco sandals.
The outfitter helps us strap the canoe to the top of my car, we swing by the ranger district to pick up our backcountry permit and head to the entry point, a boat launch on Ojibway Lake. There we unload and divide gear into two 120-liter portage packs plus one day pack that holds lunch, rain gear, water treatment and toilet paper.
We carry the canoes to the water, load packs, and strap fishing rods to the side before parking cars and saying goodbye to civilization.
I happily turn off my personal and work cell phones and stick them in the glove box.
With a map in hand, we set out for our first portage. There we will unload gear and carry it down the trail to the next lake.
I hate underestimating the number of women who love the outdoors; I know they exist in abundance, but I just never had this incredible group of girlfriends that gets me, tolerates my corny humor and annoyingly competitive ways. Girls I can get pedicures with and chit chat about our favorite naturally based beauty products and go on multi-day wilderness trips with, talk dog training, hunting gear, husbands and life. Girls who like me enough to pack a few extra pounds and some birthday candles into the backcountry.
The trip goes by too fast, and it feels like I'm opening the glove box far too soon.
It's Sunday so I opt not to even turn the work cell on. After a hearty lunch at The Chocolate Moose in Ely, we say our goodbyes and head home. The drive is long but I'm eager to see Fins and Scott.
I return to work Monday, exhausted and gloomy, yesterday at this time I had gone for a quick morning swim, and we were doing yoga on a big rock face that stretches into the lake and sipping coffee.
My only reprieve to being back in civilization, the carrot dangling at the end of the stick, is that Saturday we'll be hunting grouse in Montana, cuing another camping trip, a long weekend, and a kickstart to the fast-approaching North Dakota hunting openers and a busy fall with plenty of feel-good moments and outdoor memories waiting to be made.