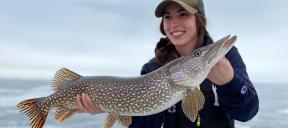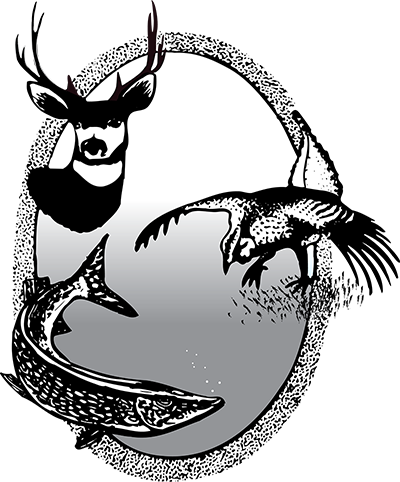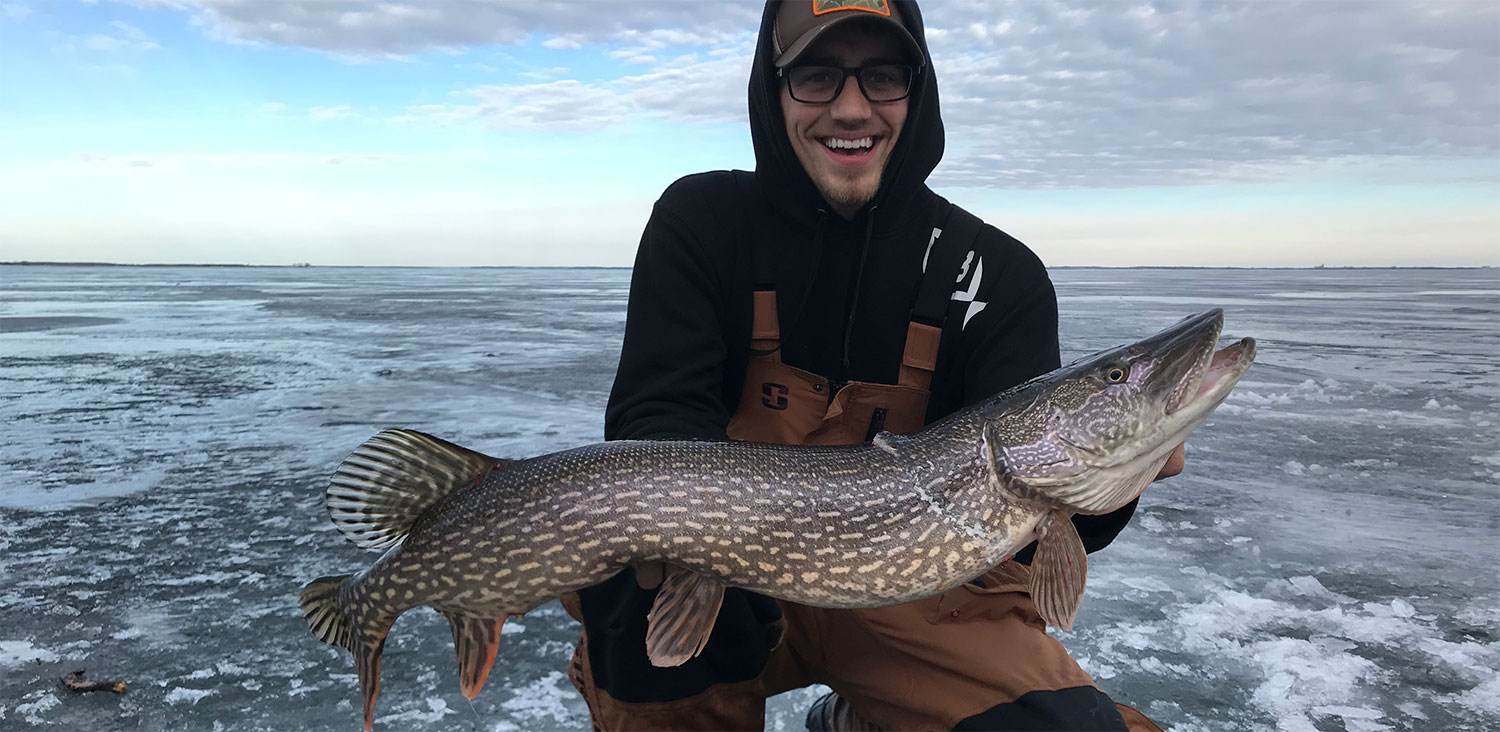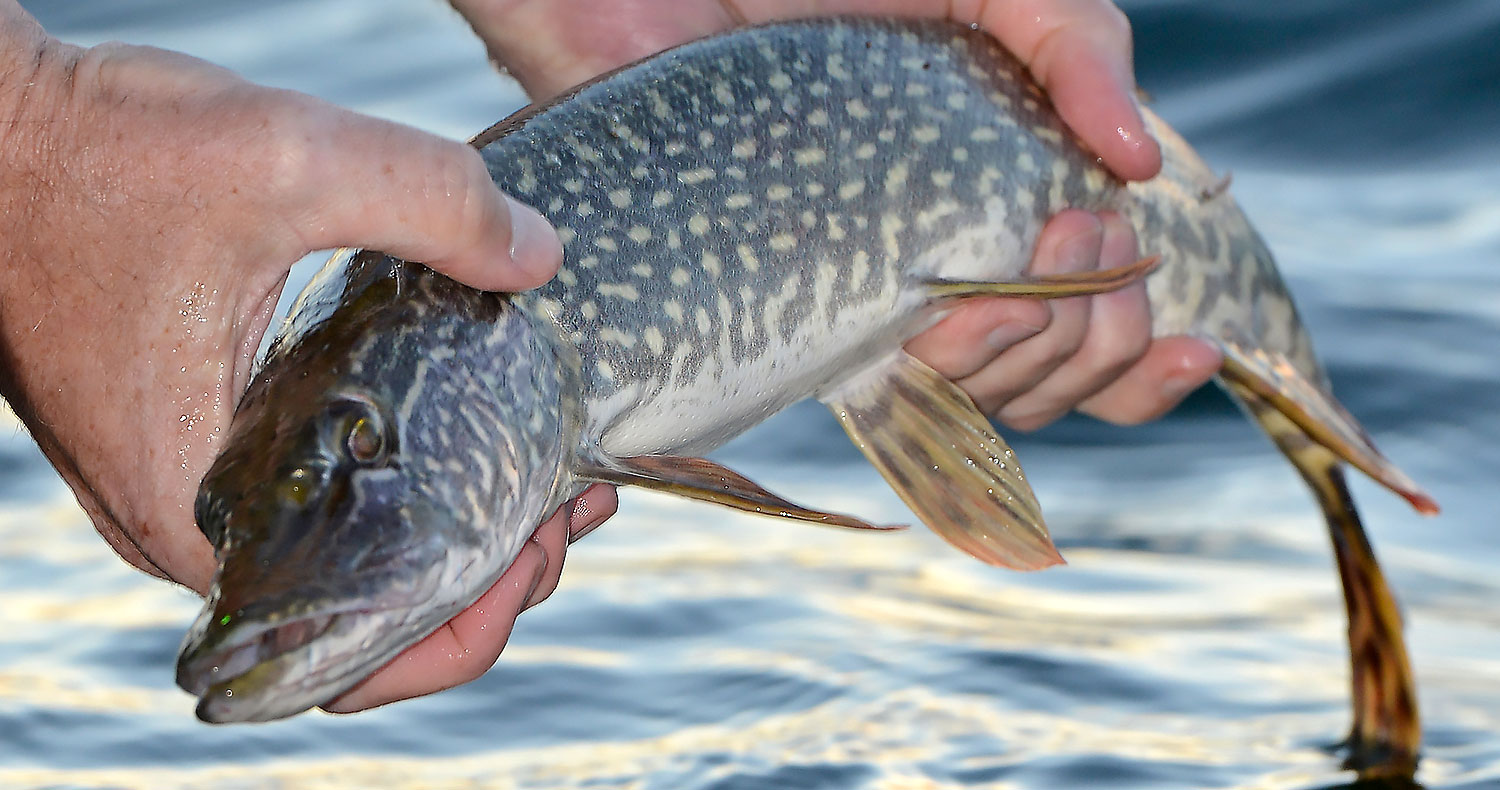 To recap, they fight hard, taste delicious and are pretty easy to target. So, what's not to love? Generally, I hear one or both arguments: they're slimy and they're toothy. Yes, the Esox genus does seem to be particularly slimy for whatever reason, but all fish have slime as a result of the proteins in their skin combining with the water. I roll my eyes at the numerous people I hear say, "I don't let them in my boat." IT'S A BOAT … FOR FISHING.
Oh well, more for The Pounder.
And yes, they're a toothy, forceful fish. Which is why I do recommend carrying pliers if you plan to fish for pike (and even if you don't plan on it) to help in the hook-removing. If you're hesitant (or trying to precariously hold them over the edge of your boat), you're more likely to give them the leverage to flip and send a hook into your hand.
If all this hasn't sold you on pike fishing, that's OK. But please stop referring to them as "snot rockets" or "slough sharks." It is just plain disrespectful to degrade any species of fish or game. Even worse, are those who have cut lines to avoid boating a pike or simply left them on the ice. As anglers, we have a responsibility to represent ourselves and the resource positively and these actions are counterproductive.
On a brighter note, if I have sold you on northern pike, yay! You can find a list of North Dakota waters here that have pike. Plenty of people catch 16-inch walleyes, but there aren't too many folks who will boat a 40-plus-inch northern pike in their lifetime, and this is definitely the state to try it in.
Despite shouldering the honored handle as North Dakota's state fish, northerns are, arguably, not as refined or gentlemanly as walleye, but I think there's something about that we can all relate to.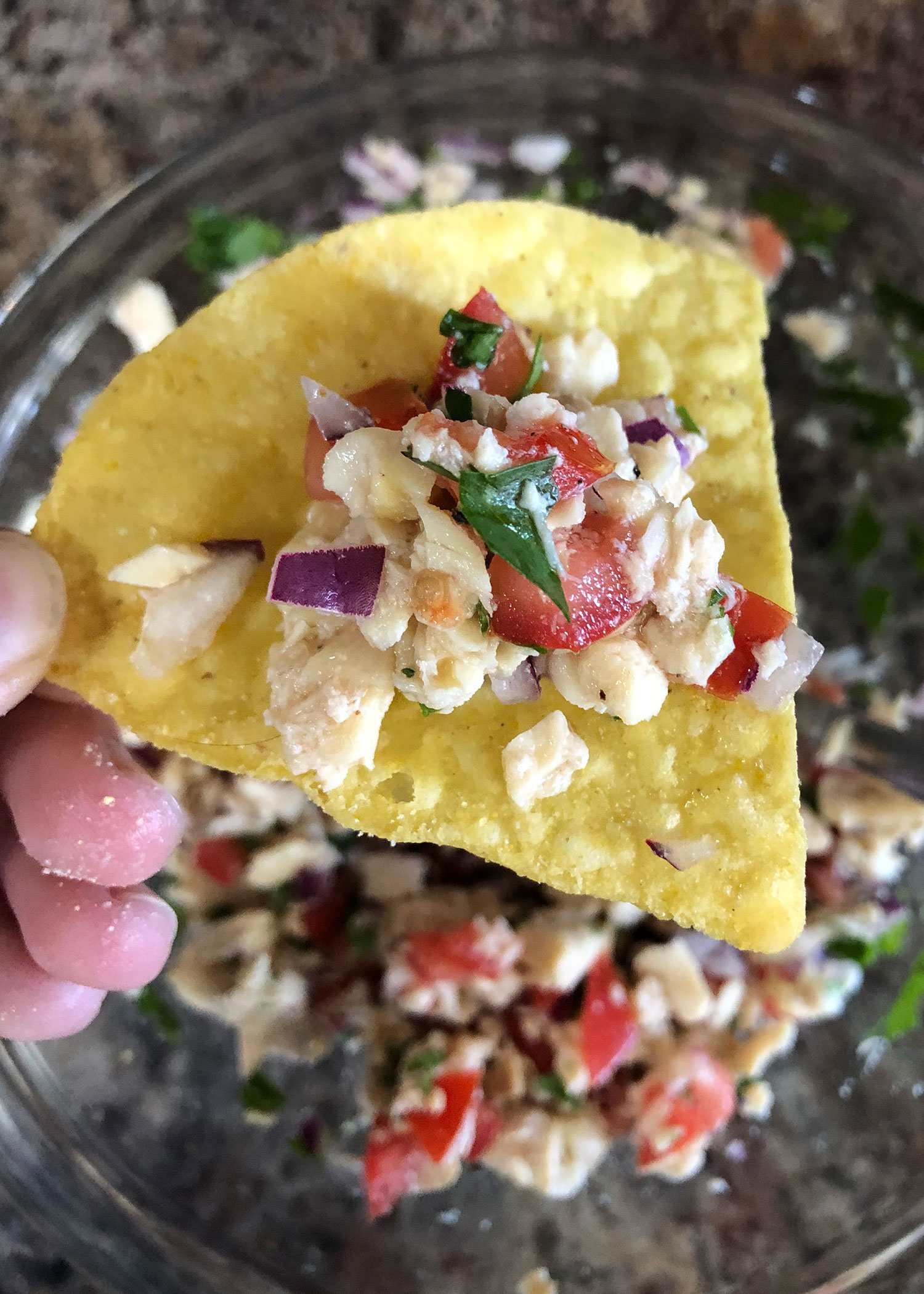 Pike Ceviche Recipe
Boil pike meat in chicken broth and shred.
*Freshwater fish contain different bacteria than saltwater fish, depending on the temperature of your freezer, frozen fish may be safe to make traditional ceviche with (I know people who do) but if you'd like to eliminate the risk boiling the meat achieved just as good of flavor if you ask me.
Per 2 cups of shredded meat (this was one 28" pike for me) add:
3 tbs freshy squeezed lime juice
1 tbs fresh squeezed orange juice
1 cup diced Roma tomatoes
½ cup diced red onion
3 tbs fresh cilantro chopped
Serve atop tortilla chips