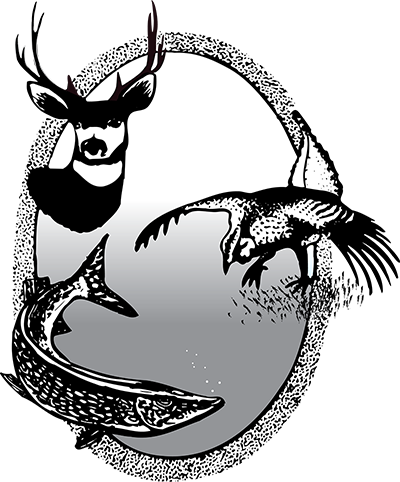 It had been more than a month since I'd hit North Dakota hardwater. We ended January with a late-season pheasant hunting trip to South Dakota, spent a weekend with family in a rented sleeper ice house in Minnesota, and enjoyed a reprieve from Northern Plains wind chills on a tropical vacation that ate up the other two February weekends, leaving just one.
Saturday was already spoken for with a volunteer commitment, but Sunday's temperatures were forecasted to top 30 degrees and I admittedly whined that "I just wanted to catch some fish." Perhaps it wasn't the best day to go exploring, to try a new lake, but the days to do so were winding down.
In the creation of the Department's new Where to Fish application, I was asked in December to review the process and provide feedback. In what I'll simply deem as an honest effort to provide authentic, professional comment, I took the opportunity to scout some new potential perch fisheries. We tend to fill the freezer with plenty of pike fillets from spearing and usually stumble into enough opportunistic perch and walleye bites that I wasn't looking for crazy action, but rather a reminder of the infamous North Dakota jumbo perch. It had been a few years since I brought one topside and it was an itch I wanted to scratch this season.
My husband opts for a small spoon tipped with a minnow head and I go with a small rip bait with treble hooks. I jig and rip it for less than a minute when a mark appears on the flasher. I slowly raise it and feel the thump, fish on. The water is a pea soup of sorts, so my eyes widen when the jumbo I was after emerges to the surface. It measures 13.5 inches and has quite the belly. We snap some quick pictures before releasing the fish. My husband shakes his head and laughs. He knows I'll now be happy the rest of the day, and that despite countless stories like this one, I'll always be a skeptic and he'll always be an optimist.
The bite that day wasn't hot and heavy and I have to confess that he did out-fish me (although I like to credit the spoon more than I do him). But we did catch a handful of perch over 12 inches, opted to keep six, enough for a fresh meal that night, and threw back plenty more for next time. We basked in the sun, grilled venison brats, Finley chewed on sticks, and we had the whole lake to ourselves. All because we did a little research, and then we just went fishing.
It's always worth a shot.