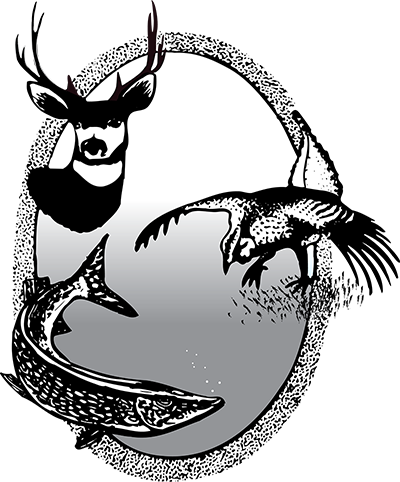 As reassurance throughout this parenting journey, we're often told everything is a "season." That whatever challenges we're in the thick of are only temporary. And simultaneously, the little joys are also temporary – the full-body smiles, the chunky baby thighs, and the ability to solve most of his problems with feeding or shushing.
I'm no stranger to using seasons to mark time. In fact, doesn't it sometimes seem like the anticipation of whatever upcoming hunting or fishing season is often greater than when it arrives?
All I can remember is perfect golden hour points over native grouse and well-placed shots, tip-up flags flying over a frozen lake and mornings full of yelps and gobbles.
Exhaustion from 3 a.m. alarms carried well into the week as did the daydreams of being back out there in a few days.
Things undoubtedly look a little different this turkey season.
The tent is piled in the gear room beneath ice fishing bibs, yet to make its maiden voyage this spring.
Thursday nights look just like Monday, Tuesday and Wednesday – dinner, stroller walk, bath, bottle, story and bedtime.
The exhaustion however remains familiar, a singular 3 a.m. alarm seems like a cake walk these days. I think during this season, it is the monotony that is the most difficult for me. A stark contrast to life before Fisch.
Unfortunately, my tag was left unfilled. But it was refreshing to watch the sunrise again, meet my daily step count goal, and if but for a few hours, get lost in the pursuit.
Even so, when things fell silent, as my eyes fluttered as I leaned against a tree, my thoughts often drifted to Fisch. It's funny how I can long so much to be here, outdoors and in this moment, only to miss my little boy when I am.