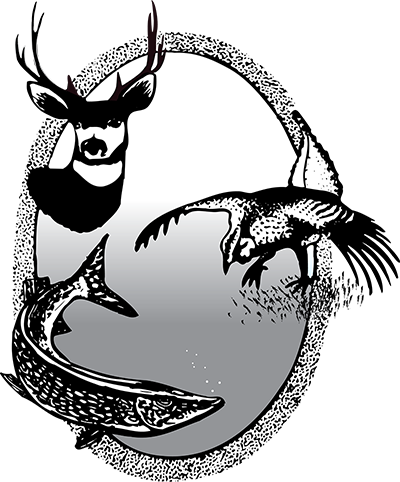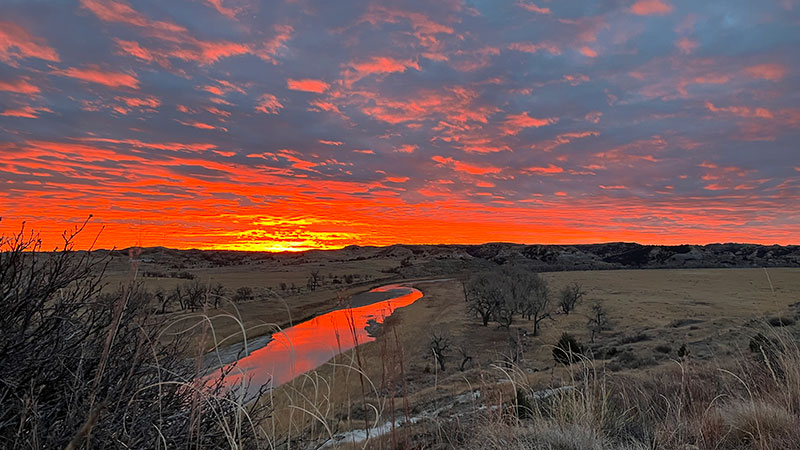 Fast forward to 2022. The Ruger .308 had since gifted me a mule deer doe, a whitetail buck and a pronghorn buck. I was much more comfortable with the rifle, invested in a pair of shooting sticks and with each clean shot had gained a bit more confidence. I'm still a conservative shooter and prefer a standing shot at less than 250 yards. Knowing this, we choose to hunt in a way that offers such opportunities.
And here I am again, after an unsuccessful first and second choice draw, with a whitetail doe tag in 4D. What can I say? We have a strong affinity for this neck of western North Dakota and it's about time for some redemption.
As you all know, the first weekend of the season started with some temperatures a little too mild for lots of deer movement and ended with some nasty winds that convinced us to forego the late afternoon sit. We never caught a glimpse of a white-tailed doe while hunting a few of those 2018 spots, or while driving to and from, and my anxiety and disappointment began to set in.
By Tuesday, I wasn't feeling a whole lot better about the prospect of filling my tag when the murmurs of an impending blizzard began. Co-workers at the Bismarck office took laptops home Wednesday after work and I crossed my fingers the storm was simply being overhyped.
Again, as you all know, that was not the case.
I stubbornly shoveled intermittently that Thursday so that we still had a chance of getting out Friday. Fortunately, the skies and major roads cleared, and while temperatures took a frigid dive, the wind forecast was at an almost unheard of low for western North Dakota.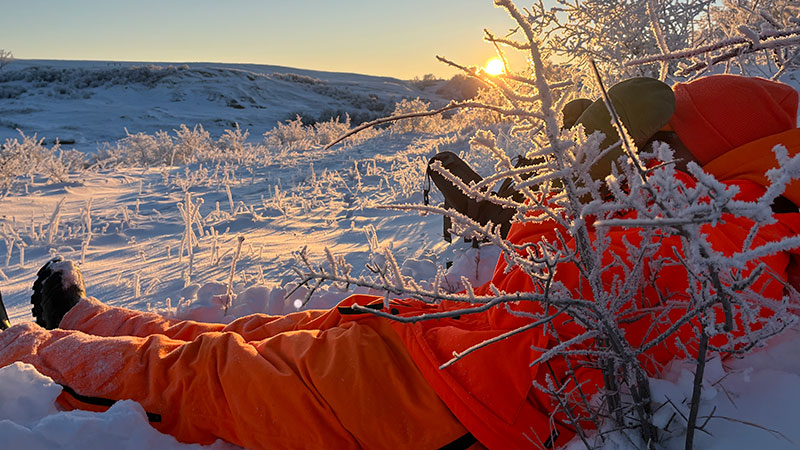 Given the circumstances, I decided to switch tactics. Just a week ago we had considered a 2-mile hike to a public land river bottom spot, fueling my odd desire for getting off the beaten path or, perhaps more aptly, simply making things harder than they need to be. No matter, I figured we should stick to some areas slightly more accessible and closer to cropland.
We made it to the PLOTS section Friday before sunset, just in time to glass a few mule deer working their way through the draws, including one nice buck. I still thought the spot looked "whitetaily" enough and on the drive out, my suspicions were confirmed when we spotted over a dozen whitetails making their way to a crop edge to feed. Perfect.
The snow slowed us (me) more than we anticipated the next morning and it started to get light before we got to where we had planned to sit. We'd already bumped a few deer on our hike in and decided to just pick a place and be still.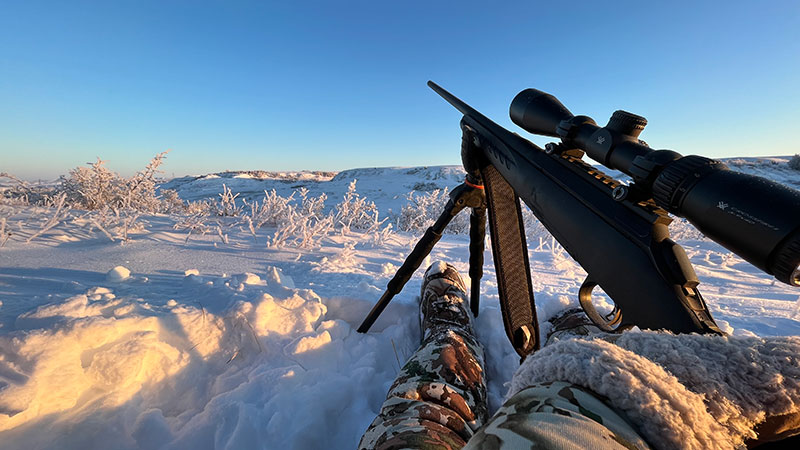 The sun glistened off the hoar frost on every buffaloberry branch. We watched several mule deer walk by well within range. Watched dozens of pheasants fly overhead to the crop field and I relished in the cold but calm air. It was most definitely my favorite sit of the deer season. Unfortunately, we did not definitively spot a whitetail but banked on a repeat of the last night for our evening plan.
We cut across the crop field early in the afternoon, I wore my warmest layers, both toe and handwarmers deployed. If you can just get in there early enough, Cayla, and make it to sunset, you just need one whitetail doe to return, I told myself.
Early into the sit a few mule deer does made their way to the field edge. I ranged them at 220 yards, doable if that's the path they all take. I drifted off here and there and continued to check the time, beginning to worry that the whitetails might not show. Then, a whitetail doe emerged suddenly from the buffaloberry at about 50 yards. I started to shake.
My sticks weren't facing in quite the right direction, but I didn't want to move suddenly and be forced into a quick shot. I guessed she was going to cross another patch of buffaloberry and emerge somewhere on the other hillside and I adjusted accordingly. Surprisingly, she instead worked the edge of that patch straight toward us to almost 30 yards, yet my shooting sticks were still not in position. She seemed suspicious but not spooked and meandered back in the direction she came from.
I adjusted the sticks thinking maybe another deer would follow the same pattern. I silently blamed myself: Only you, Cayla, can have a deer at 30 yards and not take a shot … how stupid. As I kicked myself, the doe stepped out again, this time at 70 yards. I steadily shouldered my rifle when her head was down, took a deep breath, exhaled and slowly squeezed the trigger.
As we packed out in the dark, I was filled with pride. Proud of my decision to wait for the type of shot I'm comfortable taking and happy to be trudging through snow with the meat of yearly white-tailed doe heavy on my back.