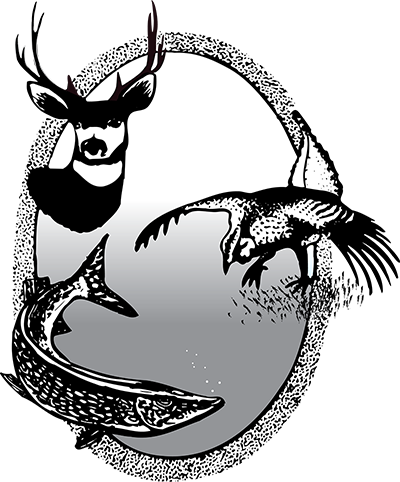 game-icon.png" style="width:100%;" />
Sunfish Family: Sunfish family members are deep and stockily built, attractive in coloration and popular as panfish. Most sunfish spawn in early summer, when water temperatures warm to the mid-60 and low 70-degree range. Male sunfish build nests by excavating soft substrate with their fins to expose sand, gravel, roots or other firm objects for females to lay their eggs over.
---
Black Crappie Identification
Dorsal fin has a spiny front portion and a soft-rayed rear portion
Flat, silvery and marked with irregular dark spots
Positively identified by its 7-8 spines in the dorsal fin.
Notes
The crappie is an attractive and desirable fish. It prefers clear water conditions and feeds primarily on small fish as an adult.
Black crappies can reach lengths of 17 inches and live into their teens.