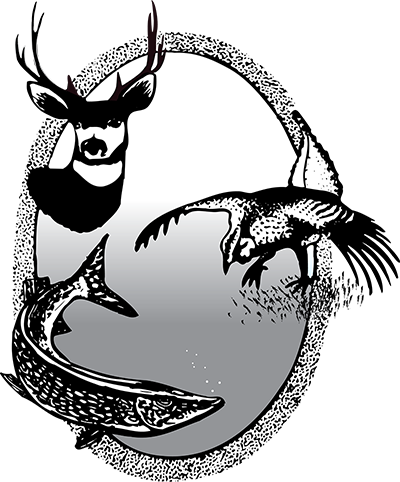 Trout Family: In North Dakota, members of the trout family are all introduced. Trout are beautiful fish, sporty to catch and fine eating. North Dakota habitat does not provide the conditions for trout to spawn and reproduce successfully. They must be grown in a hatchery and stocked into area lakes.
---
Brown Trout Identification
9-12 rays in the anal fin
Spots that are much larger and more colorful than those of the rainbow, may be black, brown, orange or red and surrounded with a light halo
On large browns, the spots may be irregular shaped or even x-shaped
Usually does not have spots on its tail
Notes
The brown trout is native to Europe and can survive in warmer water conditions than the rainbow.
It is found in the Missouri River System and a few lakes where it is regularly stocked.