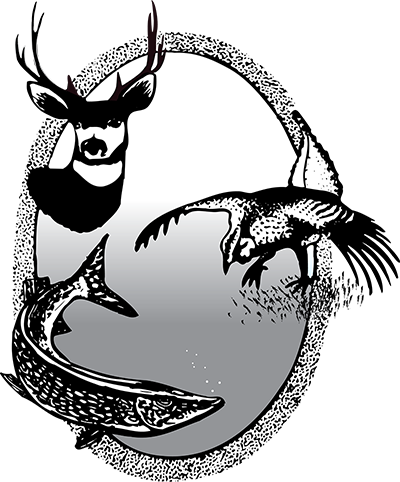 Fact Sheet

| | |
| --- | --- |
| Scientific Name | Lota lota |
| General Description | Only freshwater member of the cod family. The appearance is a cross between a catfish and an eel, with a flattened head and single barbel on the bottom side of the jaw and a slender eel-like tail. The color is varied ranging from a pale green with brown spots to a darker olive. |
| Status | Year-round resident. |
| Abundance | Uncommon. |
| Primary Habitat | Burbot are generally found in large river systems and cold reservoirs. |
| Federal Status | None. |
| Reason for Designation | Biologist believe that Burbot populations show cause for concern and more information is needed. |
Locations and Conditions of Key Habitat
Preferred Habitat
Burbot are found in large river systems and reservoirs.
Key Areas and Conditions for Burbot in North Dakota
Burbot are found in the Missouri and Red river systems in North Dakota.
Problems Which May Affect this Species
Habitat
Impoundments along the Missouri and Red River Systems have impeded the movement of fish throughout the system, separating populations and preventing migration.
Other Natural or Manmade Factors
Research and Survey Efforts
Current Research or Surveys
No current research or surveys specifically targeting Burbot ongoing.
Previous Research or Surveys
Garrison Hatchery propagated Burbot in the early 2000s.
USFWS sampled young of the year Burbot.
Additional Research or Surveys Needed
Life history data specific to North Dakota waters.
Expanded information in recruitment, spawning, rearing.
Management Recommendations
Protect rivers, streams, and riparian areas where possible (i.e. easements and/or acquisition).
Work with partners to ensure Swampbuster provisions are maintained.
Continue to use the Section 404 program to ensure affected rivers and riparian areas are mitigated to replace form and function.
Continue to work with other federal agencies (i.e. FAA and FHWA) not covered by Section 404 or Swampbuster to ensure affected rivers and riparian areas are mitigated to replace form and function.
Continue to work with NDSWC to develop minimum in-stream flow recommendations.
Develop and promote incentive programs to restore riparian areas.
Continue to work with ND 319 Task Force in prioritizing projects within impaired watersheds and implementing BMP's.
Develop and promote incentive programs for adjacent landowners to improve bank stability through land use changes (e.g. RRBRP).
Promote non-traditional bank stabilization measures (i.e. root wads, willow waddles, vegetative slope).
Implement intake conditions or recommendations (i.e. screening and velocity requirements).
Work with the dam owners for potential removal or modification.
Cooperate with Fisheries Division on state aquatic nuisance species plan.
Survey areas of data gaps. Conduct research/surveys to establish baseline information on SCP.
Continue to work with partners in promoting and distributing educational materials related to river, stream and riparian values and good stewardship.
Monitoring Plans
Currently there is no specific monitoring of Burbot in North Dakota. Information is obtained currently in the Garrison reach of the Missouri River during fall Electrofishing and Adult sampling. Information from Lake Sakakawea comes from incidental capture during early spawning surveys.
2005-2015 PROGRESS
The Burbot was added as a Level II Species of Conservation Priority ranking during the 2015 revison of the Wildlife Action Plan. State fisheries biologist have some concern for the Burbot in the Missouri River system and more information is needed to assess its status.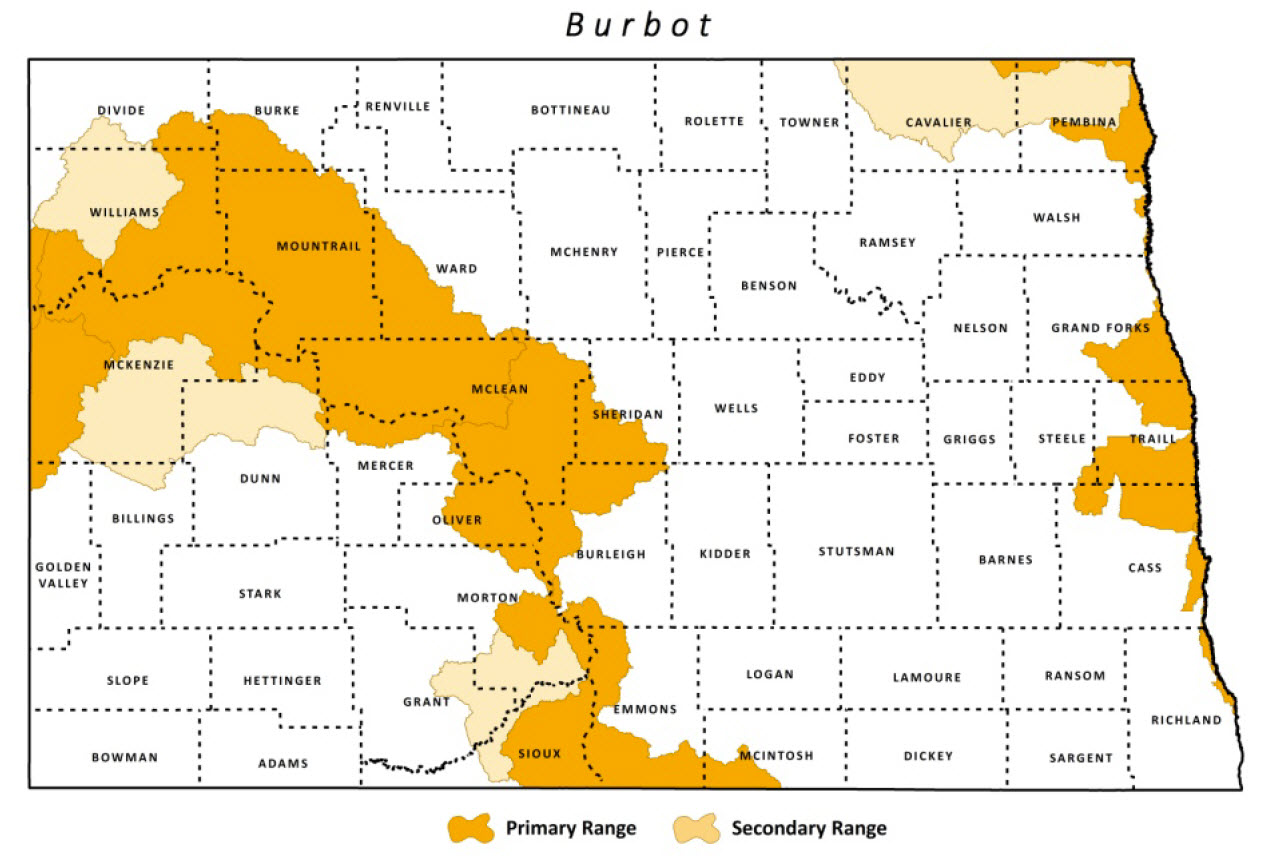 Note: A listing of works consulted when compiling the information on this page may be found in the 2015 State Wildlife Action Plan.