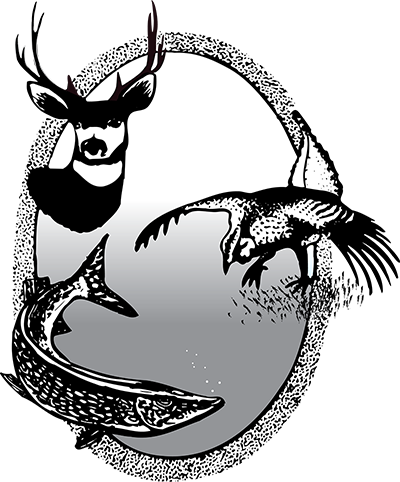 Black bears are seldom aggressive and rarely injure people, however there are some basic steps you should take to avoid dangerous interactions with bears:
For more bear safety information see the BearWise.org
Fact Sheet
Scientific Name
Ursus americanus
Tracks
Front–6" L, 4" W Rear– 7" L, 5" W Walking stride: 17" - 25"
Total Length
50-70 inches
Weight
88-308 pounds
Habitat
Prefer forested areas with dense understory.
Breeding Season
June-July (peak breeding season)
Gestation Period
7-8 months (delayed implantation)
Litter Size
1-5 (average 2)
Social Aspects
Generally solitary except females with cubs.
Status
Black bear are occasionally seen in forested areas of North Dakota. There is no known breeding population of bears in the state.
Food Habits
Omnivorus - Fruits, new grass, forbs, mast, some animal matter.