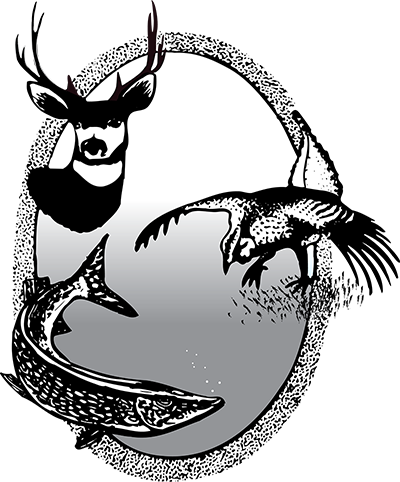 Sunfish Family: Sunfish family members are deep and stockily built, attractive in coloration and popular as panfish. Most sunfish spawn in early summer, when water temperatures warm to the mid-60 and low 70-degree range. Male sunfish build nests by excavating soft substrate with their fins to expose sand, gravel, roots or other firm objects for females to lay their eggs over.
---
Green Sunfish Identification
Dorsal fin has a spiny front portion and a soft-rayed rear portion
Small and hardy
Resembles a bluegill, but has a much larger mouth and a black tip on the gill cover, edged in a lighter color
Notes
Green sunfish are able to tolerate a wide range of environmental conditions, they often over-populate waters.
Most common in southwestern North Dakota, it will hybridize with bluegill where both are present.