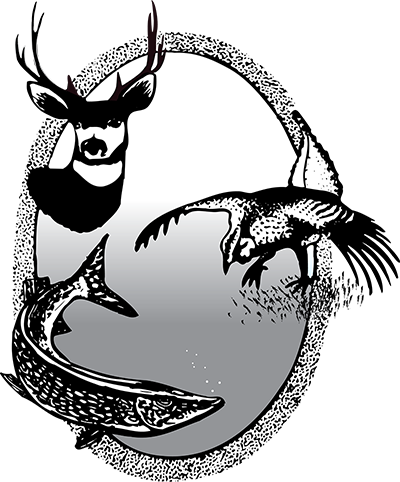 Perch Family: Walleye, sauger and yellow perch are popular game fish in this family. Darters, which seldom exceed 4 inches, also belong to the perch family.
---
Sauger Identification
Two completely separated dorsal fins
The first fin is spiny (2 spines), while the second fin has soft rays (11-14 soft rays)
A native fish that resemble walleye but are usually thinner in build
Blotched body color and rows of dark spots on the dorsal fin (compared to the one black blotch of the walleye)
Notes
Sauger typically inhabit turbid and fairly fast-moving water of rivers, such as the Yellowstone River, and streams.
The saugeye is a cross between a walleye and sauger but cannot be positively identified by external physical characteristics.