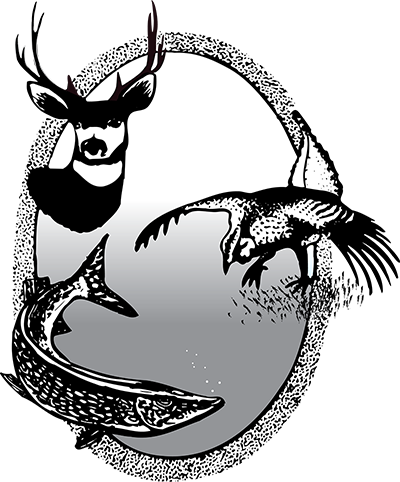 Perch Family: Walleye, sauger and yellow perch are popular game fish in this family. Darters, which seldom exceed 4 inches, also belong to the perch family.
---
Walleye Identification
Two completely separated dorsal fins
The first fin is spiny, while the second fin has soft rays
Dark-olive, with an overall golden brown mottling and a white belly
Black blotch on the lower rear portion of the front dorsal fin
Notes
Walleye prefer sand and gravel bottom areas, habitat commonly found in our large waters.
With large eyes highly adapted for gathering light, walleye are most active during low light periods.
Walleye are highly sought by anglers, especially in the big systems of Lake Sakakawea, Lake Oahe, Missouri River and Devils Lake.
Stocked fish also do well in many of North Dakota's prairie lakes.
North Dakota walleye can reach lengths in excess of 30 inches and live more than 20 years.