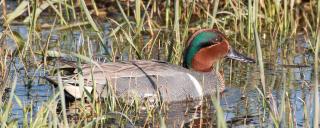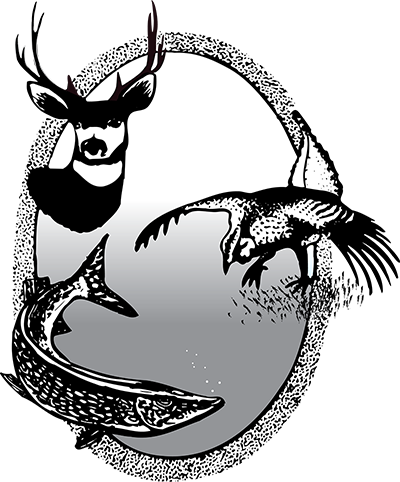 Fact Sheet
Scientific Name
Anas crecca
Wing spread
24 inches
Body length
14 inches
Weight
0.7 pounds
Description
Males are small grayish brown ducks. From late fall through spring, males have a chestnut head with green patch extending from the front of eyes to crest. Females are drab brown. Both sexes have green wing speculum with white bars.
Nesting Habitat
Nests in grasslands near water in dense stands of grass, weeds, and brush.
Clutch size
8 eggs
Incubation period
21 days
Status in North Dakota
The green-winged teal is a fairly common migrant through North Dakota but nests here in small numbers.
Food habits
Feeds on mud flats for mostly seeds and other vegetation.
Fun Facts
The green-winged teal is the smallest of ducks, and one of the most energetic fliers.