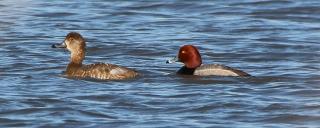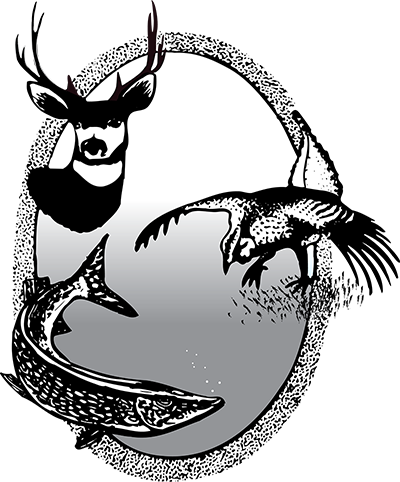 Fact Sheet
Scientific Name
Aythya americana
Wing spread
33 inches
Body length
20 inches
Weight
2.4 pounds
Description
The redhead is a large duck. Males have a large round reddish head, gray back and black tail. Females are a nondescript tawny brown. Both sexes have a gray bill with a white band toward the tip, dark grayish brown wing and a dull pearl gray speculum.
Nesting Habitat
Most redheads nest over water in dense stands of emergent vegetation.
Clutch size
10 eggs
Incubation period
24 days
Status in North Dakota
Redheads are common during migration and nesting seasons in North Dakota.
Food habits
Redheads feed primarily on aquatic plant seeds, tubers and leaves.
Fun Facts
Redheads are considered semi-parasitic nesters, with some hens laying eggs in the nests of other species of ducks and then may or may not incubate a clutch of their own.