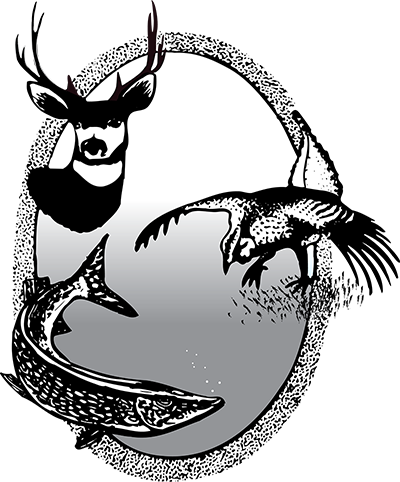 Perch Family: Walleye, sauger and yellow perch are popular game fish in this family. Darters, which seldom exceed 4 inches, also belong to the perch family.
---
Yellow Perch Identification
Two completely separated dorsal fins
Two spines and 6-8 soft rays in the anal fin (while walleye and sauger have two spines and 11-14 soft rays in the anal fin)
Yellow-green in color
6-8 dark bars running up and down their sides
Notes
Spawning perch drape gelatinous ribbons of eggs, called skeins, over flooded vegetation or other structures. This spawning characteristic results in perch populations thriving in waters with newly flooded vegetation.
Perch are a popular ice fishing target as they can be easy to catch and are quality eating. Perch rarely live longer than 10 years of age.