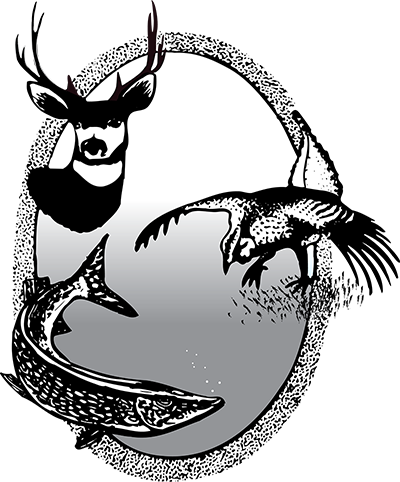 Posting Land Electronically
---
Step 1
You can access the site by clicking MyAccount at the upper right portion of the page.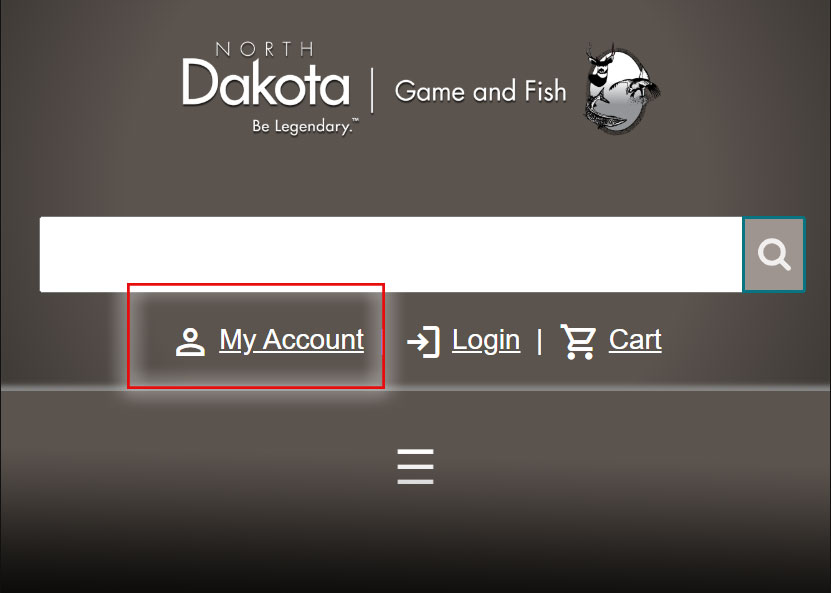 ---
Step 2
Enter your information to login or if you have never used the North Dakota Game and Fish Department online services, follow the steps to create a new profile
(see account creation tutorial for help logging into or creating an account.
---
Step 3
After logging in, scroll down your account page to the "Land Parcels/Electronic Posting" section.
Click the "Search/Renew Land Parcels" button.

---
Step 4
Select a county from the drop down menu.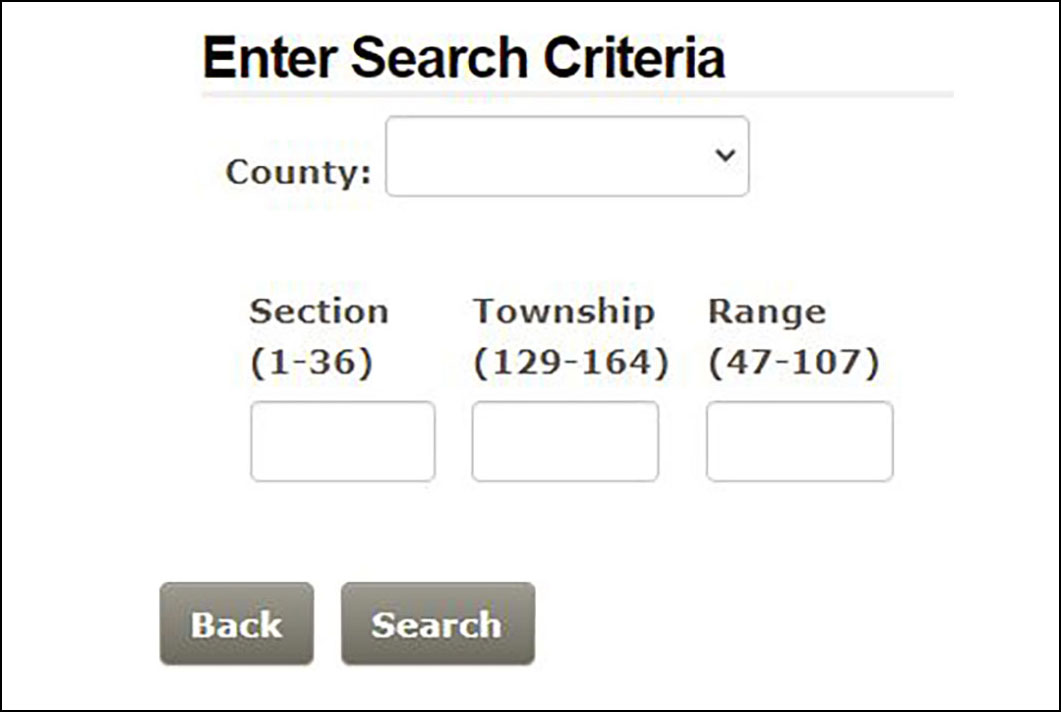 ---
Step 5
Enter a section, township and range then click "Search".
---
Step 6
Once you entered you search criteria and clicked the Search button the results will display below.
---
Step 7
In the search results table, click the checkboxes next to the land you own or are authorized to post electronically, then click continue.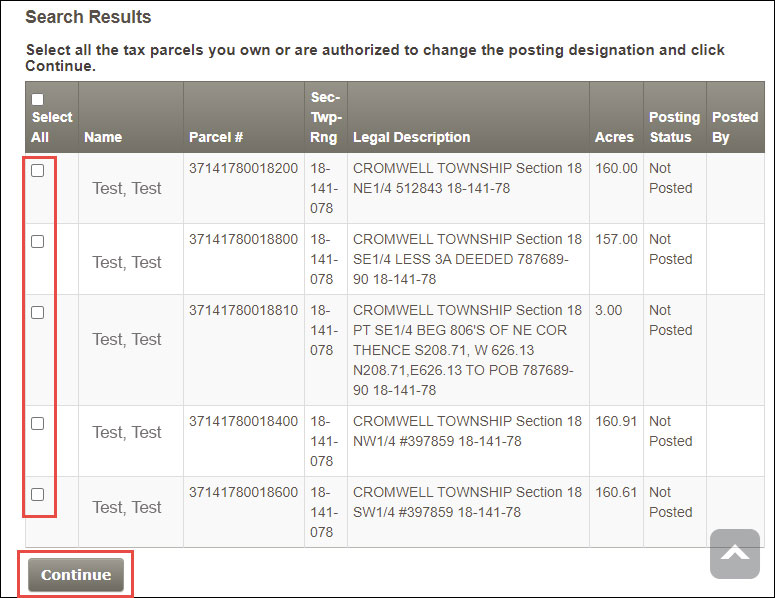 ---
Step 8
Select the "Posted" button to post the land for the selected parcels.
---
Step 9
Follow the instructions on the page if you wish to include and publish any additional contact information.
---
Step 10
At the bottom of the page, click the checkbox to affirm you are the owner or authorized individual to post land.
---
Step 11
Click Publish to complete the process to electronically post land.
---
Viewing Posted Land
If you would like to view a map of posted lands, click on the link "View Electronically Posted Lands" on the right of the Land Parcels section of MyAccount.
---
Issues
If you have problems posting land, please call the Department at 701-328-6300 or contact us online.