Outdoors Magazine/Calendar Subscriptions
Outdoors magazine subscriptions may be purchased and renewed, and calendars may be purchased, online (note: The calendar is the December issue of the magazine, so if you have a magazine subscription you will get the calendar automatically. You can also order calendars separately without a subscription.)
NOTE: During the purchase/application process, do not use your browser's back button to navigate to previous pages. Always use the buttons provided within the webpage itself.
Outdoors Magazine/Calendar Subscription Links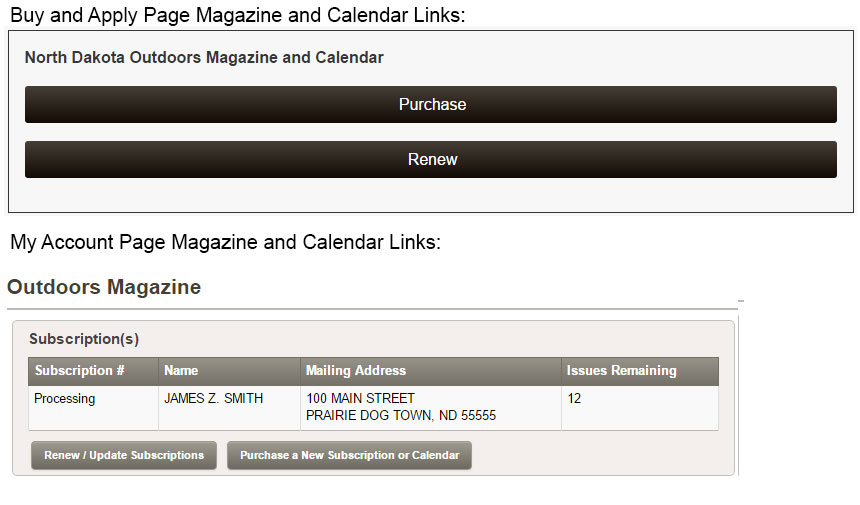 You can purchase or renew a magazine subscription or purchase calendars either from the Outdoors Magazine links on the Buy and Apply page or from the ones on your My Account page.
---
Purchasing Subscriptions and Calendars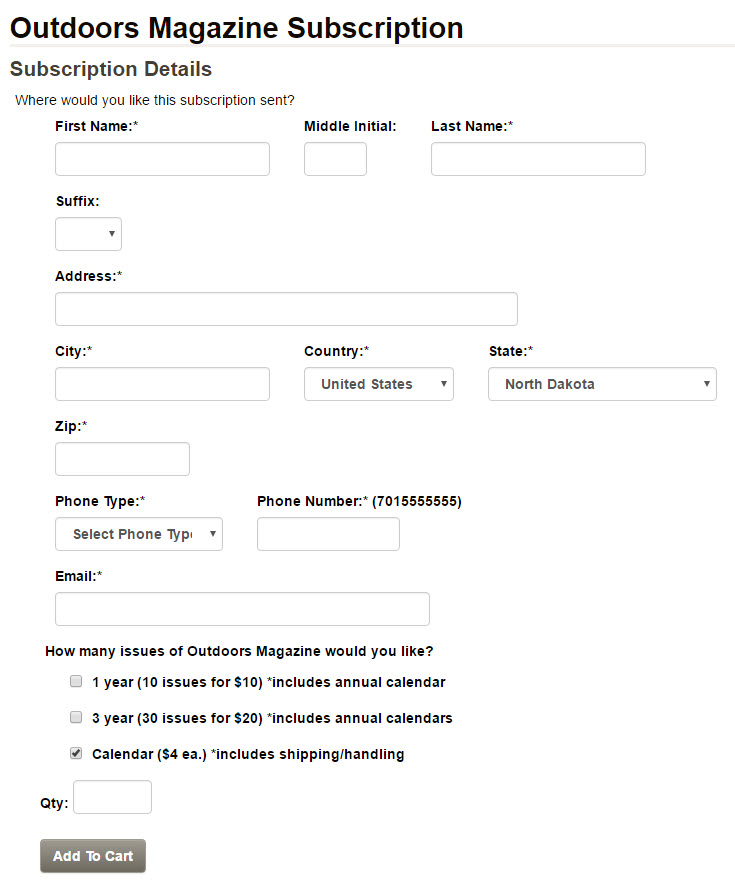 To purchase a magazine without an account, you can click on the Purchase a Magazine link on the Buy and Apply page. You will then be able to enter the recipient's address and select the subscription duration and/or the number of calendars you wish to order.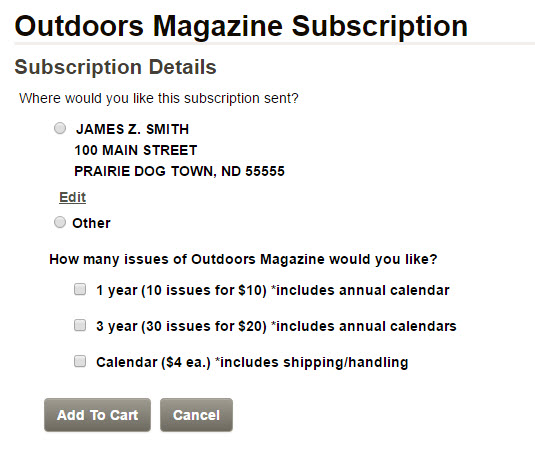 If you access the magazine/calendar order page from the My Account links, your data will be prepopulated. If you want to purchase for someone else, click on the Other radio button. A section will appear where you can enter the recipient's information.
---
Order Review
---
Subscription Renewals