Managing Email and Text Notifications
The Department uses govDelivery to provide email and text notifications to customers on topics like lottery application deadlines, hunter education classes, legislative updates, etc.
NOTE: During the purchase/application process, do not use your browser's back button to navigate to previous pages. Always use the buttons provided within the webpage itself.
Where to Manage Notifications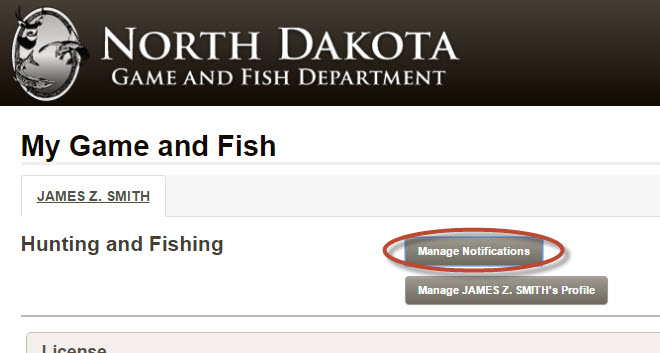 Click on the Manage Notifications link towards the top of the My Account page to add, remove or change your text and email notification preferences.
---
Selecting Notification Type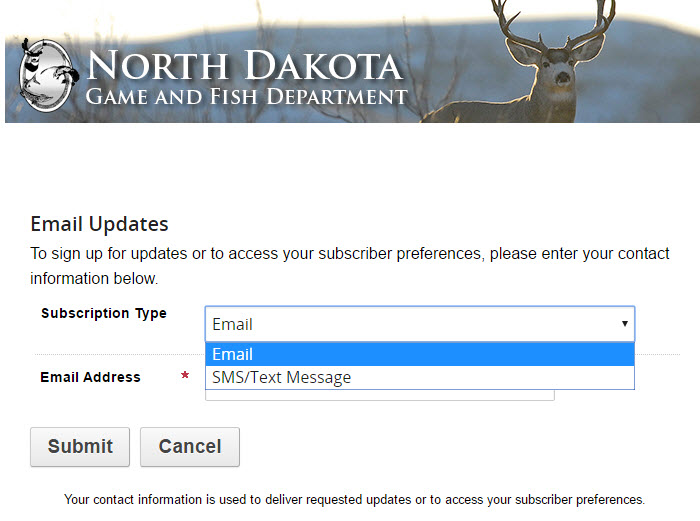 Select either Email or SMS/Text Message in the Subscription Type box then enter your email address or mobile phone number.
---
Selecting Topics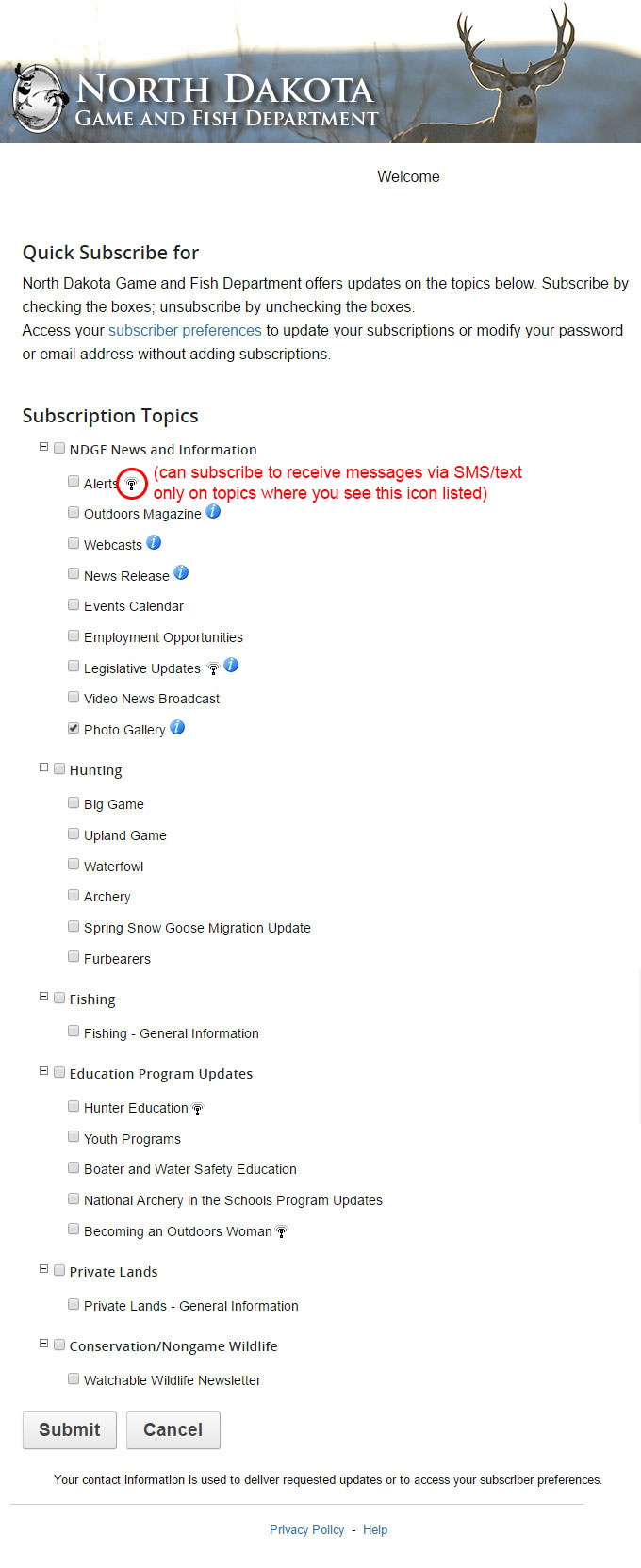 Select all the topics for which you'd like to receive an email or text notification then click on submit. You can unsubscribe from a topic or from all notifications by unchecking the appropriate boxes.
NOTE: If you wish to receive notifications via email, you may subscribe to any topic. SMS/text messaging topics are limited to the ones listed with an antennae icon beside them.