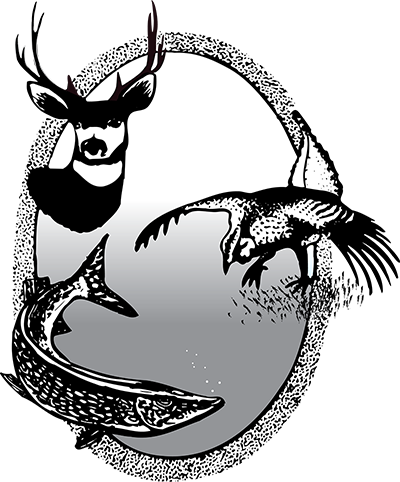 Managing Email and Text Notifications
The Department uses a service called GovDelivery to provide email and text notifications on topics like lottery application deadlines, hunter education classes, legislative updates, etc.
Links to the GovDelivery notification management page can be found in several places on the website including the homepage and the "My Account" page and can be used to sign up for the service and to manage subscriptions.
NOTES:
During the purchase/application process, do not use your browser's back button to navigate to previous pages. Always use the buttons provided within the webpage itself.
You must have JavaScript enabled in your browser in order to use the online services system.
Notification Setup and Maintenance
(Click on images to enlarge.)
---
Select all the topics for which you'd like to receive an email or text notification then click on submit. You can unsubscribe from a topic or from all notifications by unchecking the appropriate boxes.
NOTE: If you wish to receive notifications via email, you may subscribe to any topic. SMS/text messaging topics are limited to the ones listed with an antennae icon beside them.
If you still have questions about or problems with the system after reviewing this tutorial, please contact the Department at 701-328-6300 or ndgf@nd.gov.