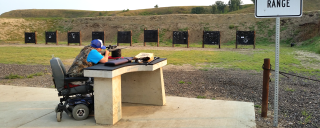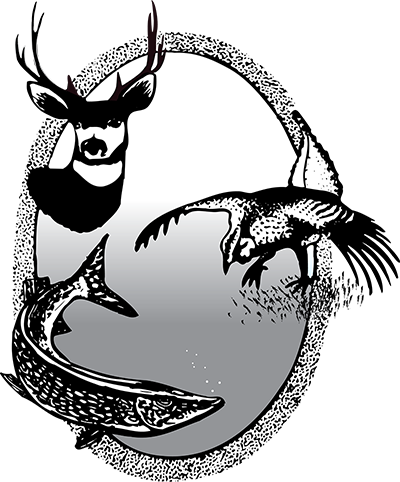 Outdoor Opportunities for People with Disabilities - Links
This page provides links to outdoor opportunities for people with disabilities provided by different nonprofit organizations in North Dakota. If your nonprofit organization hosts hunting, fishing or other related outdoor event(s) that you would like to see listed here, please contact the North Dakota Game and Fish Department.
Organizations
Website Listing

| Organization | Website | Description |
| --- | --- | --- |
| Injured Military Wildlife Project Of North Dakota | http://injuredmilitarywildlife.com/ | Provides hunting and fishing opportunities to military personnel who have been injured in the line of duty. |
| Outdoor Adventure Foundation | https://outdooradventurefoundation.org/ | Provides hunting, fishing and other outdoor adventures for youth and adults (up to age 25) who have been diagnosed with cancer or other life-threatening illnesses. Also provides adventures for disabled veterans who are wheelchair users or have lost a limb due to combat. |
| Sporting Chance | http://www.sporting-chance.com | Provides outdoor recreational activities for people with disabilities (hunting, fishing, camping, etc.) |
| Twist of Fate | http://www.twistoffatend.org/index.html | Bow hunt for physically challenged hunters. |
| Wounded Warriors Guide Service | http://wwgsmn.org/ | Provides many outdoor opportunities including hunting, fishing, biking, skiing and more for veterans who have been wounded serving the United States. |
| Veterans Outdoors | http://www.veteransoutdoors.org/ | Outdoor opportunities for veterans. |
Events
Upper Souris National Wildlife Refuge Fishing Day: The Upper Souris National Wildlife Refuge, in cooperation with the North Dakota Game and Fish Department, local volunteers and sponsors (including Kenmare Veterans Club, Kenmare Goosefest Committee and Souris Valley Longbeards) host an annual fishing day for individuals with special needs. This event occurs the first Saturday in June at Outlet Fishing Area below Lake Darling Dam. Rods, reels, tackle and bait are supplied for individuals who do not have equipment. Contact the Upper Souris National Wildlife Refuge at 701-468-5467 for details.
Escape to the Lake: The North Dakota Association for the Disabled hosts an annual adaptive water recreation event at Nelson Lake Recreation Area near Center, N.D each June. With the assistance of on-site experts from Texas Adaptive Aquatics participants are given the opportunity to try adaptive water skiing.
Lake Sakakawea State Park Wheelchair Hunt: Lake Sakakawea State Park hosts an annual wheelchair hunt at the park during the second weekend of the deer gun season. Blinds and assistance accessing hunting spots are provided by park staff. Space is limited (approximately 5 hunters). To find out more, contact the park at 701-487-3315 or lssp@nd.gov.