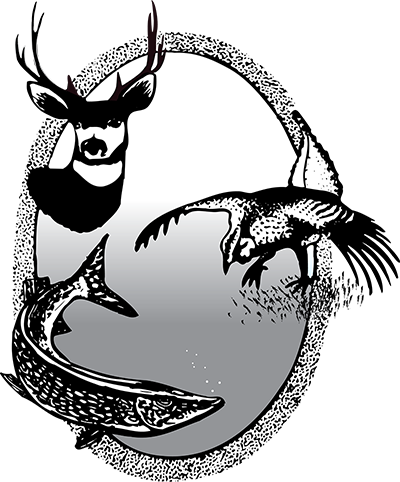 Bismarck Family Fishing Pond
This pond at the North Dakota Game and Fish Headquarters office in Bismarck is the location for many fishing events and activities. There are no bait restrictions on this catch-and-release only fishery which is stocked with trout, bluegill, largemouth bass, catfish and other fish species.
The area is designed for wheelchair accessibility and is only a short walk from the west side of the parking lot. Pets, glass bottles and alcohol are not permitted on the site. The OWLS area is fairly primitive, but includes a picnic shelter and benches upon entering the site, and a portable restroom. The area has no running water. Users should bring water, sunscreen, folding chairs and appropriate clothing.
Do It Yourself fishing

The pond is open to DIY fishing year-round during daylight hours for individuals and families.

Guided Fishing Excursion

Organizations such as the Boy and Girl Scouts, assisted living homes, schools and other civic organizations may also request a guided fishing experience for small to medium groups M-F from 9am-4pm. This opportunity is offered primarily during the open water season and is subject to availability of instructors. The excursion includes fishing rods, basic tackle and bait along with an instructor to help you out. Groups of 20 or more will need to provide additional adult assistance.

Groups

Groups of 10 or more who are self-sufficient (do not need instructors or equipment) should notify the Department if they plan on using the pond as there are times when the pond receives high traffic or is reserved for a large event.

Ice fishing

The pond is open to ice fishing throughout the winter, please use precaution as ice conditions can be unpredictable especially around cattails, the fishing pier and other structures. Houses must be removed daily. A sled with beginning ice fishing equipment is available.
Please call (701) 328-6300 for more information.
Volunteers
The North Dakota Game and Fish Department is seeking volunteer instructors to assist with this and other programs. Individuals at least age 18 with an interest in teaching kids to fish should contact the Game and Fish Department at (701) 328-6300.
Other Youth Fishing Information and Opportunities